Farm subsidy, facilities after LDC graduation
Bangladesh seeks WTO's net food importer status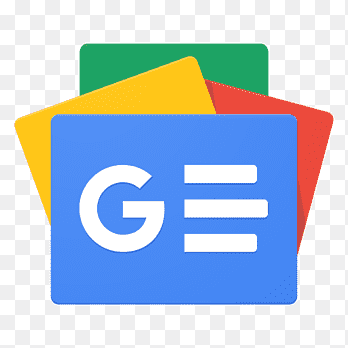 For all latest news, follow The Financial Express Google News channel.
Bangladesh seeks WTO-recognised Net Food Importing Developing Country (NFIDC) status to continue providing agricultural export-credit subsidy even after its LDC graduation, as its current edible imports outweigh exports.
As the graduation process is on stream, the Ministry of Commerce has applied to the World Trade Organization for inclusion of Bangladesh in the NFIDC list, or else a global accord will bar it from handing out such subsidy.
According to data sent to the WTO by the commerce ministry, Bangladesh imported different edible food products worth around $10.60 billion in the fiscal year (FY) 2021-22 to meet high demand amid a global dearth.
Of the items, U$ 2.5331 billion, U$ 2.064 billion, U$ 1.5972 billion, U$ 1.18 billion, U$ 717 million, U$ 568.90 million and U$ 546.20 million went for import of edible oils, wheat, oilseeds, sugar, pulses, maize and rice respectively.
On the other hand, Bangladesh exported only U$ 796 million worth of such food items in the same fiscal.
Bangladesh has to send its export and import data of different food and agricultural items for successive three years to prove its eligibility for the status.
Accordingly, it has officially submitted the information on export and import of such products for the first time under the three-year proviso to the WTO committee on Agriculture.
A country can be recognised as a net food-importing developing country as per the WTO provision if it surpasses its imports of different edible products, especially agricultural and food items, its export turnover in three-year trade out of five recent years.
Currently, the government provides up to 20-percent cash subsidy/assistance on different agricultural and food products against export.
Contacted, Additional Secretary (Director General of WTO wing) under the ministry Md. Hafizur Rahman said, "We expect that we will able to get ourselves included in the list of NFIDC before graduation from LDC category as we have already provided the import and export info of some food items for the first year out of three years.
"If Bangladesh is included in the list of NFIDC, it will be able to provide subsidy/cash assistance on various edible products, including agricultural and food exports, until 2030 next and it will also get some facilities in importing such food items."
The initiative has been taken considering the graduation from LDC to guard against any possible external shock to the export earnings as many developed countries would not provide duty-free facility or trade preferences to Bangladesh after its graduation from LDC in 2026, says a senior official.
Presently, 64 developing countries are eligible as beneficiaries of the NFIDC Decision on the basis of a list established by the WTO Committee on Agriculture.
The list comprises the 48 least-developed developing countries as recognized by the UN Economic and Social Council plus the following 16 developing-country WTO members which notified their request to be listed and have submitted relevant statistical data concerning their status as net importers of basic foodstuffs during a representative period.
The 16 countries are Barbados, Côte d'Ivoire, Dominican Republic, Egypt, Honduras, Jamaica, Kenya, Mauritius, Morocco, Peru, Saint Lucia, Senegal, Sri Lanka, Trinidad and Tobago, Tunisia and Venezuela.
At its meeting of 21 November 1995, the Committee on Agriculture adopted a decision on establishment of a WTO list of net food-importing developing countries eligible as beneficiaries in respect of measures provided for in the NFIDC Decision, according to Article 16 of the Agreement on Agriculture (AoA).
"Any developing-country member of the WTO which was a net importer of basic foodstuffs in any three years of the most recent five-year period for which data are available and which notifies the Committee of its decision can be listed as a Net Food-Importing Developing Country…," it states.
In the course of the Uruguay Round negotiations on agriculture, a group of net food-importing developing countries raised concerns that the benefits of agricultural-trade liberalization and reform could be diminished or outweighed in the short to medium term as structural surpluses in many developed countries declined and world-market prices recovered from the artificially low levels that had prevailed as a result of dumping and extensive use of export subsidies, according to a document of the WTO.
In response to these concerns, and as an integral part of the Uruguay Round outcome, Ministers at Marrakesh in April 1994 adopted a Decision on Measures Concerning the Possible Negative Effects of the Reform Programme on Least-Developed and Net Food-Importing Developing Countries (the NFIDC Decision), the document reads.
Experts say as per the Agreement on Agriculture Bangladesh can no more provide export-credit subsidy and will need to comply with a number of obligations under the Agreement as a developing-country member.
The recent increased food prices across the globe would benefit NFIDCs in the long term because substituting imports with local produce would be cheap, thus causing local production to increase, they add.
Centre for Policy Dialogue (CPD) distinguished fellow Prof Mustafizur Rahman says if Bangladesh can convince WTO members that it is a net food-importing developing country (NFIDC), which it is, it will be allowed to continue with many of the flexibilities which LDCs are eligible for.
The economist says Bangladesh will get some facilities, like various types of trade support and food assistance, during the current food crisis across the world if it is put on this list.
Besides, it will be allowed to carry on necessary subsidies on the export of different food products.
Under the WTO's SCM agreement, LDCs and Members with a GNP per capita of less than $1,000 per year are exempt from the prohibition on export subsidies. Currently, per-capita income of Bangladesh is far above the US$1000 mark. But the huge import of edibles against small exports may help it qualify for the NFIDC status