Bangladeshi garments see demand revival, though BGMEA not convinced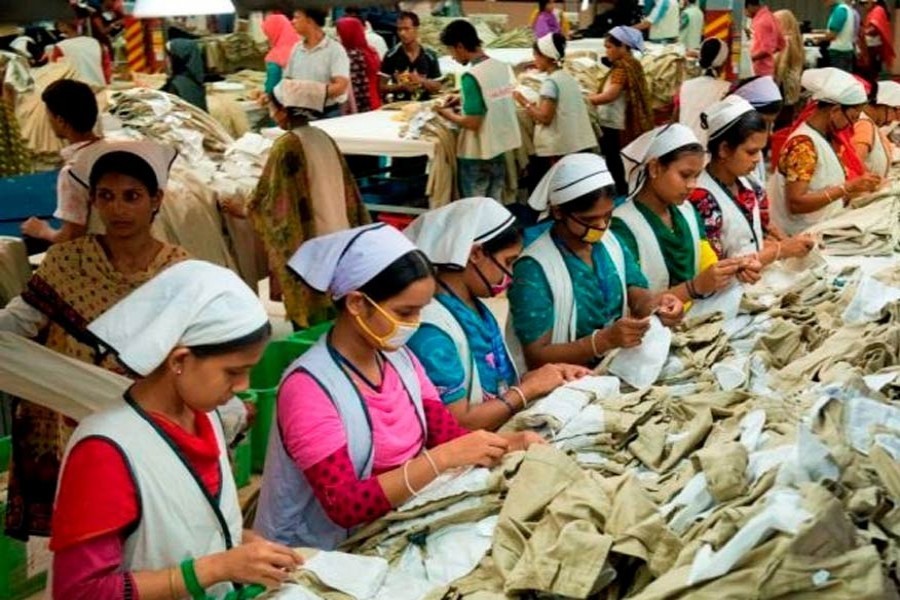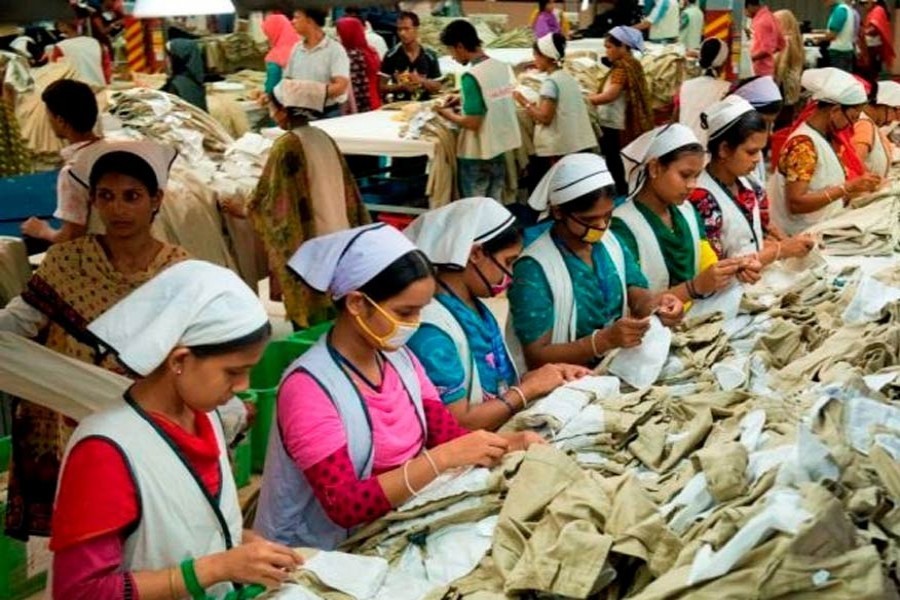 Global sourcing demand is picking up pace in manufacturing hubs throughout Asia with Vietnam and Bangladesh ahead of the pack, says a new report.
Last month, the demand for textile and apparel inspections surged more than 86 per cent and 82 per cent year-on-year (YoY) in Bangladesh and Vietnam respectively, it revealed.
The report titled 'Q4 2020 Barometer' was published on Thursday. It was conducted by QIMA, a leading provider of supply chain compliance solutions, which partners with brands, retailers and importers to secure and improve the quality of their global supply network.
Meanwhile Chinese textile and apparel volumes continue to struggle, recording 15 per cent decline in Q3 YoY and 27 per cent Year-to-Date, suffering from an ever-growing competition from its Asian neighbours, the report said.
Indeed, the rebound of sourcing has not been limited to China, with inspection and audit demand picking up again even more strongly in manufacturing hubs throughout Asia, showing further evidence of global supply chains' disentangling from China.
Business volumes climbed steadily in Myanmar, Indonesia and the Philippines, it said, adding that Vietnam once again emerged as a clear winner in the region, with three months of sustained expansion resulting in over 82 per cent YoY growth in demand for inspections and audits in Q3 2020.
The demand for inspections and audits in South Asia rose across the board in Q3, as the tentative recovery that began in June continued and progressively accelerated for three consecutive months.
Inspection demand volumes climbed over 7.0 per cent YoY in July, 10 per cent in August and 28 per cent in September.
"This recovery is being led by South Asia's textile powerhouses such as Bangladesh, where demand for Textile and Apparel inspections surged over 86 per cent YoY in September, propelled, among other factors, by the continuing influx of US buyers as they continue diversifying their apparel supply chains away from China," the report noted.
As supply chain diversification continues, US buyers flock back to reopened capacities throughout Asia, while EU brands step up near-shoring sourcing footprint in the Mediterranean and the Middle East, with Morocco, Egypt and Tunisia all recording double-digit YoY growth in inspection and audit demand during the third quarter.
Q3 top products inspections included adult garments, 61 per cent were made in Bangladesh, 36 per cent in Vietnam, 66 per cent in Pakistan, 90 per cent in Egypt, 70 per cent in Mexico, 38 per cent in Turkey and 12 per cent in China, according to the findings.
The report, however, predicted that the crash of global trade in 2020 may ultimately be less dramatic than expected and the Asian manufacturing powerhouses are poised to wrap up the third quarter with positive YoY growth figures.
However, this turnaround is not without a cost; ethical audit data collected in reopened factories suggests that the pandemic may have reversed a number of the sustainability and social compliance gains made over the past few years, it noted.
When asked, Bangladesh Garment Manufacturers and Exporters Association (BGMEA) president Dr Rubana Huq said the QIMA report is not much clear about what type of inspection it is referring to and how they measure inspection to quantify it in terms of percentage growth.
Since the growth of inspection and audit demand is calculated year on year basis, a surge by 86 per cent in Bangladesh and 82 per cent in Vietnam is difficult to comment on without having more details of the study.
She did not find the relevance of the report, saying business did not go up between Septemper'19 and September'20 and factories are reviewing and optimising capacity.