Bondstein, a Bangladeshi IoT solution provider, has raised USD 1 million in investment to enhance innovation in IoT solutions and expand IoT manufacturing in Bangladesh.
Runner Trading Limited, a subsidiary of Runner Group, has led the investment with the participation of other investors. This investment will boost Bondstein's aim to become a regional powerhouse of IoT solutions within the next 10 years.
"Our target is to use these technologies with further innovation to strengthen our services and reach a strong position in the Asia Pacific region in terms of IoT designs and solutions," Mir Shahrukh Islam, Managing Director and CEO of Bondstein said to the Financial Express.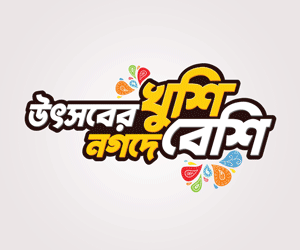 As the South Asian countries are soon going to roll out 5G services, Mr Shahrukh believes that IoT will grow in this region faster than it is thought.
One of the core products of Bondstein is Vehicle Tracking System which includes services like remotely monitoring vehicles, shutting down engines remotely, vehicle location and engine analytics dashboard, etc.
Bondstein is now targeting to focus more on R&D for new IoT solutions to enhance their technology. They are enhancing road safety measures as well by state of art driving behaviour monitoring features.
These technological advancements led to this investment of BDT 8.5 crores as the CEO of the company affirmed, "Investors were attracted by our technological advancements, hence, invested to help us expand our services to another level."
"Our investment in innovation will help us build new solutions and provide affordable IoT services in practical use cases," said Zafir Shafiee Chowdhury, Co-Founder and CIO of Bondstein, in a statement.
Hafizur Rahman Khan, Chairman of Runner Group, has echoed Mr Shahrukh. He hopes that Runners' investment will take Bondstein's innovations to newer heights, as he said, "Bondstein has a proven capability of innovation and solving real-life problems."
Mir Shahrukh Islam believes that growing tech adaptation of the local customers will certainly lead to an industry expansion.
"Bangladesh's industry is a reactive one as most of the techs here are the replications of global trends, however," explains Mr Shahrukh, "customers and producers here have grown interested in innovative ideas which is a positive sign for the industry."
Nevertheless, plenty of work remains to be done at the policy level as there are no definitive policy guidelines from the government yet for non-mobile based manufacturing in the country.
Bondstein was established back in 2014 and officially started operating in 2015. They are now the market leader of IoT in Bangladesh with more than 500 enterprise clients (B2B). They have the capacity to process over 250 million data transactions per month now.
The company recently made an investment in Bangabandhu HiTech City Kaliakoir, where a leading IoT assembly unit in the country has been built. A part of the investment will be used to build a full-scale IoT manufacturing facility there.
Big names like Walton, Omera, Unilever, University of Dhaka, Robi Axiata, GTV, Lafarge, Brac Bank, etc. are now on the list of the company's growing client list.