Bangladesh's bakery and confectionary industry grows to meet local demand 'entirely'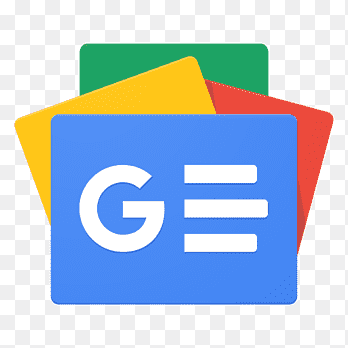 For all latest news, follow The Financial Express Google News channel.
Country's bakery and confectionery industry has become almost self-sufficient in meeting the local demand, thanks to entrepreneurs who have invested heavily to produce quality items and import substitutes.
The industry has already made a mark in the international market, attracting more local investors, particularly the large conglomerates, to put their money in the business, industry insiders have said.
They said less than 4.0 per cent of the products in this category were now coming through imports, especially high-end products consumed mainly by the middle-and upper-middle classes.
However, they said the automated bakery and confectionery units have gradually grabbed a major stake in the local market at the cost of the traditional ones which are now struggling to survive amid a tough competition.
The leading conglomerates have captured over 60 per cent of the market over the last two decades, according to an estimate by the industry insiders.
Their presence in the market with huge investments, higher production capacity, a wide range of products and marketing competence gave them an upper hand over traditional factories.
Apart from leading bakery companies like Olympic, Pran, Partex, Haque, Nabisco, Bangas and Akij, conglomerates like Bashundhara Group, Kohinoor and others have entered the market in recent times.
With the increasing demand for dry foods like biscuits, bread, cakes, bun, toasts and other items, the big corporate houses are investing notably in the sector, the current market size of which is estimated at Tk 80 billion, according to the stakeholders concerned.
The share of imported products declined to below 4.0 per cent in the recent years from 15-16 per cent one and a half decades back, said industry insiders.
Changing food habits amid rising income of the people has helped the sector maintain a 10-12 per cent growth for last two decades, according to the Bangladesh Auto Biscuit and Bread Manufacturers Association (BABBMA) and Bangladesh Bread, Biscuits O Confectionery Prostutkarok Samity (BBBCPS), an association of the traditional factories.
However, the sector was among the few businesses that showed an accelerated growth and increased profits even during the pandemic, thanks to the growing demand for dry food.
The traditional units were, however, struggling hard to compete with the diversified products of the automated ones having direct access to the super shops, groceries, departmental stores and tea stalls.
Even the products are being delivered to the doorsteps nowadays through online platforms, said the market insiders.
From 5,700 units in 2008, the number of traditional bakery and confectioneries shrank to 4,500 units in 2019, according to the BBBCPS.
According to the associations, around 100 automated factories and more than 4,500 traditional ones were producing over 0.2 million tonnes of biscuits worth Tk 50 billion annually in the country.
BABBMA, BBBCPS and Bangladesh Agro-Processors Association (BAPA) records show that the country's per capita bakery item consumption is now 2.09 kg per year which was hardly 0.43 kg in 2008.
The local companies have emerged with traditional cookies, special toasts, dry cakes, sweet toasts, cream milk cookies, coconut cookies, low sugar biscuits, chocolate biscuits, butter milk biscuits, tea time cookies, nut biscuits, cheesy cookies and other varieties of products.
Established in 1979, Olympic Industries is the largest manufacturer, distributor and marketer of biscuits in Bangladesh, according to the BABBMA.
The listed company, which alone meets 20-25 per cent of the market demand, has also decided to invest afresh Tk 420 million to enhance its production capacity further, according to a disclosure.
It will be able to produce additional 12,442 tonnes of bakery items with the new facility, taking the total capacity to 0.129 million tonnes, said sources at the company.
Pran, the second biggest market player, has also planned to raise its production capacity by opening new factories.
Md Kamruzzaman, director (marketing) at Pran, said their production capacity increased by 10 per cent in recent months and was growing day by day.
"We are also exporting biscuits to 141 countries while our current annual export growth is around 40 per cent," he said.
However, Pran is now the market leader in bun and cakes with more than 25 per cent market share, according to BABBMA.
'All Time', a Pran brand of cakes and buns, is the highest sold items in the segment due to a vast range of products as well as an efficient marketing channel, according to the association.
Pran entered the biscuit market in 2012, introduced varieties of biscuits and stood second in the market by now, according to BABBMA.
Nabisco Biscuit and Bread Factory, is the second in biscuit sales jointly with Pran, said BABBMA. The country's oldest biscuit brand, now manufactures more than two dozens of varieties of products.
Akij Group has also entered the market in recent years with huge investment as the company targeted the groceries, departmental stores and roadside tea stalls with its varieties of products and a wide marketing channel, said the insiders.
Other biscuits and confectionery brands like Haque, Al-Amin, Partex, New Olympia, Ispahani, Bangas, Romania, Fu-Wang, Bonoful, Thai Food, Bengal, Gold Mark, Mashafi, Ifad, Cocola, Pinnacle etc. have also made a good mark in the market, according to the BABBMA.
Md Shafiqur Rahman Bhuiyan, president of BABBMA, said the sector's growth increased by 20 per cent during the pandemic due to rising demand for packaged dry foods.
He said many companies have reinvested while many others are coming to the market which is likely to benefit the consumers due to tough competition.
Mr Bhuiyan said the sector might further boom with the launch of the 'school mid-day meal programme' where the students would get bakery items.
Links to online food delivery platforms
"Local automated bakery, confectionery and snack companies are gradually been connecting themselves with the online delivery platforms to resonate with the changing tempo of the new millennium marketing arena," said Mr Bhuiyan.
He said that online sales still remained below 2.0 per cent of the total transactions, but they are expecting it to be 15 per cent in next three years.
Products of Pran, Golden Harvest, Bashundhara, Olympic, Akij, Partex, Ifad, Meghna and many other competitive companies are now available on online platforms like Chaldal, Foodpanda, Hungry Naki, Daraz, Sohoz.com etc..
Big companies force traditional ones to struggle
Bashundhara Group and Kohinoor have entered the market recently to intensify the market competition, said sources.
When the automated factories have gradually been fetching the major share of the market, traditional bakery and confectioneries were struggling for their existence.
Md Jalal Uddin, president of BBBCPS, told the FE that competition from big companies have forced more than 20 per cent of the small ones to shut down their operation in last 10 years.
He said the automated factories have even started to grab the market of the roadside tea stalls, which are the key consumers for small-scale factories.
The production cost of traditional factories is 20-25 per cent higher than that of the automated ones, which is creating an uneven competition, he added.
He said that some old traditional bakeries like Mamataj, Muslims, Prince, Chhayaneer, Shahjalal, etc. were still doing good businesses among the middle and upper middle-classes.
He said the companies were still present with their traditional cookies, toasts, bread etc. having demands. Many of them were making western fast-foods even with local flavour, he added.
But the rest ones were facing tough condition especially during the pandemic, he said.
He further informed that though the automated companies' profit margin increased during the lockdown period last year, traditional factories incurred huge losses for the closure of roadside tea stalls, small-scale groceries and other shops.
Many of the factories closed their operation while others squeezed production by 60-70 per cent during the period, he added.
Mr Uddin also pointed out that increased prices of wheat, sugar, edible oil and other raw materials have also caused great sufferings for the small and medium scale factories.
He said the sector has employed more than 2.0 million people considering the factory workers and the small-scale tea stalls.
The present facility of VAT exemption for products within Tk 150 a kg should be extended to Tk 200 a kg, considering the rocketing prices of raw materials and Covid-induced losses, he said.
If the government provides the facility, the companies could at least try to survive during such tough condition, he said.
Imports shrinking, exports rising
The share of imported bakery products in the local market, especially those of biscuits, cakes, toasts, dry cakes etc. gradually declined notably in the last one and half decades amid production of quality items by the local companies.
According to importers, BABBMA and BBBCPS, the present market share of imported bakery items is estimated to be less than 4.0 per cent, which was 15-16 per cent in 2005-06.
Md Arman Hossain, a manager of Barkat Traders that markets imported bakery and chocolate items, said foreign biscuits are usually supplied to super chains, departmental stores, big groceries and confectioneries.
He said Oreo, a brand of Cadbury, Dark fantasy choco fill, a product of India-based Sunfeast, and Parle-G biscuits are now some of the leading imported brands, normally targeted at middle- and upper middle-income groups.
He said the imports have not increased in last ten years compared to the rising domestic demands for biscuits - it rather declined to some extent.
He said local companies have now been producing quality cream or chocolate biscuits while their prices are much lower than that of the imported ones, causing a decline in imports.
Mr Hossain said a chocolate cream biscuit, weighing 75 gram, of Cadbury might cost Tk 90-100 while the same quality of biscuits, manufactured by local companies like Haque, Danish, Pran, Olympic etc. will cost up to Tk 50 - half the price of imported ones.
An official at Euro Food Products and Packaging, a Chittagong-based importer, said a crispy, salt-tested biscuit named 'Lexus' was earlier being imported in large volume from Malaysia, India, Pakistan and other countries.
He said the import now declined by 95 per cent as local leading brands are producing such biscuits and supplying those at a very competitive price.
Meanwhile, exports of Bangladeshi bakery items like biscuits, toasts, dry cakes etc. have increased to around Tk 5.0 billion or 15,000-16,000 tonnes in terms of volume in recent years, according to the BAPA and BABBMA.
Ensuring food safety, reasonable prices
Product value chain expert Prof Golam Hafeez Kennedy said that following the rise in income and the changing socio-economic condition of the people, food habit has gradually been transforming and thus helping drive up demand for wheat-made products, both baked and homemade, in last two decades in the country.
He also said that wheat consumption has increased to 6.5-7.0 million tonnes in the country in recent years which was hardly 2.5 million tonnes in 2000s.
He said homemade bread (ruti, parata), commercial bread, cakes, bun, muffins, noodles, pasta etc. are now popular breakfast and snack items, and meeting a good portion of food demand, he said.
He said the government should ensure safe bakery, confectionery and snack items by enacting an effective food safety regulation.
Prof Kennedy said that bakery items and banana on the roadside tea shops are now key breakfast items for day labourers.
He said the prices should also be monitored on regular basis to protect the interests of commoners.