Bangladesh's lone irradiation centre soon for agribusiness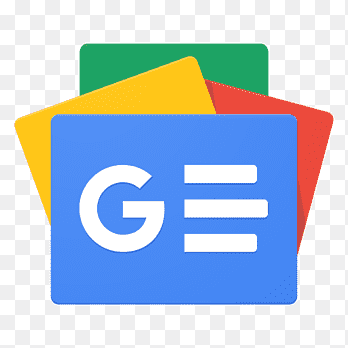 For all latest news, follow The Financial Express Google News channel.
Bangladesh's lone nuclear agriculture agency is setting up a maiden irradiation centre for fresh fruits and vegetables to prevent spoilage and insect infestations that cost the country minimum Tk 20 billion in postharvest losses annually.
The damage and degradation of quality of the prospective export items also mar overseas market expansion, particularly in Europe, sources say.
Bangladesh Institute of Nuclear Agriculture or BINA, which is implementing the project in Bhanga area of Faridpur, is expecting to launch in January next the technology that scientists concerned say holds out multiple boons regarding supply of essentials and public health.
"We're expecting to start piloting in January. And afterwards, we will start commercial operation…," Dr Mirza Mofazzal Islam, director-general at the BINA, told the FE at his office on the Bangladesh Agricultural University (BAU) campus in Mymensingh on Thursday.
Mr Islam, also a renowned breeder, said farmers of vegetables, spices and fruits incur postharvest losses worth around 30 per cent each year. "We'll be able to minimise the losses significantly by using the peaceful uses of the atomic energy."
However, benefits of irradiation, which extends shelf life of some key foods, are often highly touted. Some say it will be a boon to farmers and exporters by extending the life of produce for export while others say it could increase country's food supply and help stabilise prices on the local market.
Mr Islam, who is chief executive at the BINA, said this may enhance country's export receipts as the importing nations, especially the 27-member EU economic bloc, allow it in procuring foodstuffs from other economies.
In the meantime, people at the BINA said the name of the centre is 'Bangabandhu Gamma Irradiation Centre' at Bhanga. The plant will have capacity to irradiate 85,000 tonnes of vegetables and others amounting to Tk 1.25 billion. It will derive Tk 250 million in revenues for the nuclear agriculture agency.
Faridpur has been selected as it is one of the major onion-growing areas in the country, and the spice item rots fast and sprouts after few weeks. Apart from this, agricultural producers of the West and Southern districts may utilise the facility.
They further say potato will not need additional preservation up to six months for using the technology while onion up to six months, tomato 22 days, and litchi seven days. It will take just 4-5 seconds to pass on thorough conveyer belts.
However, proponents of irradiation at the BINA say it is one way food can be preserved without using potentially cancer-causing chemicals. They say irradiation will enhance consumers' health by replacing hazardous post-harvest chemicals.
To preserve food with radiation, the item is exposed to gamma rays (which are similar to X-rays) emitted by radioactive materials. The radiation usually zaps food-borne bacteria. Gamma rays penetrate the food and kill bacteria and other infectious organisms by preventing the organisms from dividing and growing. The edibles, however, do not become radioactive.
BINA is taking technical assistance from the Vienna-based IAEA. It is procuring the equipment through competitive bidding from Germany, at a cost of around Tk 1.6 billion.
The concept of irradiated foods first reached the public when Soviet cosmonauts complimented American astronauts on the tastiness of their irradiated steak during the 1975 Apollo-Soyuz rendezvous.
Now China is the biggest user of the technology. Malaysia, Indonesia, Pakistan and Thailand also use it as the European Union allows the technology for importing food items.