Bangladesh's paper industry holds huge export potential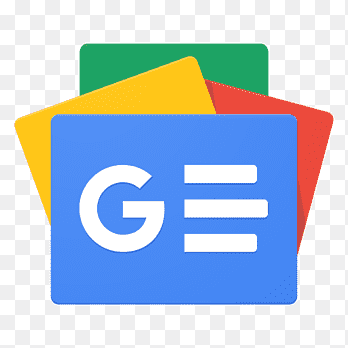 For all latest news, follow The Financial Express Google News channel.
Bangladesh paper industry, which now markets its products in some developed countries even, holds huge potential for boosting export if over half of its dormant production capacity is used to exploit unfolding global trade.
Industry people express such view as the paper-manufacturing segment of the paper sector in the country, which was once mostly dependant on import, now looks to widen its footprint on the international market amid some fortune change.
Paper-sector entrepreneurs, as such, regret that some government offices still nurture a penchant for foreign papers imported by spending hard-earned foreign currencies.
They noted that the local manufacturing gradually increased and shifted to the private sector from the state-owned mills as they aggressively adopt modern technologies to make high-quality papers.
Currently, there are around 70 private paper mills operating in the country, out of 105 registered with government.
Some of those in operation are, however, enhancing their capacity with new variety of paper products to cater modern-day needs at home and abroad.
Paper and paper-goods sector includes writing and printing paper, offset paper, newsprint, tissue and packaging paper.
According to data available with the Bangladesh Paper Mills Association (BPMA) the country's paper-market size is around Tk 50 billion, registering an annualised growth of over 5.0 per cent in the recent times.
Local known demand for paper products is around 0.6 million (six lakh) tonnes despite there being a capacity of producing 1.5 million tonnes annually. However, nearly 0.3 million tonnes of paper is also imported in addition to local manufacture.
Currently only one state-owned company, Karnaphuli Paper Mills, is operating, on a limited scale, though. Two other mills-in Khulna and Pabna-owned by Bangladesh Chemical Industries Corporation (BCIC) have suspended their operations, a BCIC source said.
Private paper-millers' journey in Bangladesh began around three decades ago on the back of a growing demand for paper products in the country, General Manager of the BPMA AKM Naswsherul Alam said.
"Paper and paper products are bringing in new possibilities for Bangladesh as countries like China are shifting such industries from there to other countries due to rising production cost and environmental concern," he said.
However, higher production cost is one of the key challenges in expanding the sector's stake in the export basket, he said, adding that Bangladesh now exports paper and paper products to over 50 countries, including the United States.
According to data available with the Export Promotion Bureau (EPB) the country earned $27.39 million in the July-November period of the current fiscal, which is 15.3 per cent higher than that of previous period. Exporters enjoy 10-per cent cash incentives.
As per data available with Fortune Business Insights, an international think-tank, the global paper and pulp market is projected to grow from $351.51 billion in 2021 to $370.12 billion in 2028 at a CAGR of 0.74 per cent. It also says globally annual per-capita paper consumption is around 55 kilograms.
Managing Director (MD) of Asia Paper Mills Limited Abdul Jabbar Khan predicts paper products' demand will continue to rise despite its form changes.
"Packaging paper's market is growing fast in Bangladesh, as well as across the globe, indicating huge prospects for local mills," says Mr Khan, thereby underlining the urgency of tapping the country's latent capacity of production and marketing.
Either a lifestyle or consumer items, almost every sector needs packaging materials, thus creating demand for paper items, adds the company MD, who is set to revamp his plant with a 100-tonne-capacity machine.
Industry-insiders say a huge amount of copier paper or offset paper is used for print and photocopy at the offices and academic purposes, having a market of Tk 6.0 billion a year.
However, the disruptive Covid-19 pandemic dented the growing demand amid lockdowns and restrictions.
"The demand is yet to get back to the pre-pandemic situation as educational institutions are not running in full swing," said General Manager of Papertech Industries Ltd Md Kamruzzaman.
Highlighting the quality of local paper and their acceptance to local consumers, he said some government agencies still depend on imported paper, and that is a challenge to the local manufacturers.
In their procurement documents, many government offices specifically mention two foreign brands, skipping scopes for equivalent local brands, thus the local brands cannot participate in the bidding.
"They (government offices) could mention equal standards so that we can also participate," he said, stressing fair deals in the trade.
Mr Zaman said a number of renowned organisations like Bishwo Shahitto Kendra now use the local brands' paper for their printing purposes.
Bangladesh's leading paper manufacturers include Bashundhara, Meghna, Amber, Papertech, Sonali and Magura. Around Tk 700 billion (70,000crore) has been invested in the sector so far.