Bangladesh's startup scenario: 2023 may look up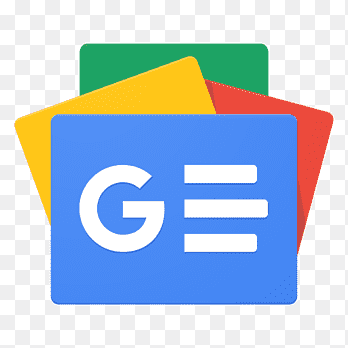 For all latest news, follow The Financial Express Google News channel.
Bangladesh's startup scene is currently in the midst of a metamorphosis, turning into a veritable hotbed of innovation and enterprise. New businesses are blooming, old ones are scaling, and Bangladesh's startup ecosystem is thriving.
The inception and proliferation of startup enterprises are a testament to the country's burgeoning entrepreneurial acumen.
Many local startups in Bangladesh have been able to secure funding and partnerships and have been expanding their operations both locally and internationally.
The recent performance of localised startup entities within Bangladesh has been a testament to their capability for securing financial backing and strategic alliances and their propensity for expansion on both domestic and global fronts. There have also been success stories of local startups that larger companies have acquired.
Startups that are faring well
ChalDal is an online grocery platform offering household items for delivery and was awarded as the best e-commerce company of 2020 by Digital World for providing essentials during COVID. Praava Health offers easy and affordable healthcare in Bangladesh via mobile app, with 15-minute appointment slots, 250+ unique lab tests, and the country's first PCR lab for molecular cancer diagnosis.
SureCash is a fast-growing mobile payment system in Bangladesh, currently available through six banks and over 650 partners. ShopUp is a B2B commerce platform for small businesses providing easy access to sourcing, logistics, digital credit, and business management solutions.
PriyoShop is an e-commerce platform selling a wide range of products, connecting retailers to suppliers and big brands to fix the fragmented supply chain by technology. Maya is an online service that helps people with mental and physical health issues, using AI, machine learning and natural language processing to connect users with 300+ licensed healthcare experts, with 10 million unique users, expanding to India, Sri Lanka, Pakistan and Middle Eastern countries.
Shikho is an ed-tech company focusing on digitising education in Bangladesh, and it provides personalised learning, feedback, and assessment for students using gamification techniques for classes 6 to 12 and coaching for JSC, SSC, and HSC exams.
Another prominent startup venture in the country is Pathao, an on-demand digital platform company headquartered in Dhaka, Bangladesh, which started as a delivery service in 2015 and now offers ride-sharing, food delivery, courier, and e-commerce services in four cities in Bangladesh and two cities in Nepal, becoming the first ride-sharing service provider in Bangladesh to get enlistment certificates from authorities.
Big fundings
In recent years, many local startups in Bangladesh have successfully raised funding from venture capital firms, angel investors, and platforms. These startups are in various fields, such as technology, agriculture, and e-commerce.
Some have also successfully gotten international funding and partnerships with foreign companies.
In 2022, Bangladeshi startups raised USD 90 million, reported Dhaka Tribune. The top B2B e-commerce platform, ShopUp, raised USD 65 million in June, and the top B2C e-commerce platform, 10 Minute School, earned USD 2 million from Surge in January.
Edtech startup Shikho raised USD 4 million in seed funding in March, taking its total funding to USD 5.3 million, the highest seed funding for a Bangladeshi startup.
Another startup, Shajgoj, raised USD 2.3 million for its fashion e-commerce platform, marking a significant increase in funding for Bangladeshi startups.
Startups that struggled
Failure is a commonly discussed theme within the startup ecosystem. Startups fail for various reasons, but common causes include lack of market need, insufficient funding, poor business model, poor execution, lack of focus and failure to adapt. 2022 has seen some failed ventures, too, that were considered the next big shots.
Covid-19 has caused 25 per cent of Bangladeshi startups to close, and 56 per cent of startups have seen at least a 50 per cent drop in revenue, according to a study by LightCastle Partners.
Umbrii, The Tech School, Incogmito, Joldi, and Online Kenakata are five Bangladeshi startups that recently shut down operations.
Umbrii was a social media management startup, and the Tech School was a coding and electronics education institute. Incogmito emerged as an anonymous social networking platform. Joldi aimed to provide on-demand delivery services, while Online Kenakata was a marketplace.
Why 2023 looks bright
Over 1,200 registered startups in Bangladesh in 2022 generated more than 1.5 million employment.
According to UN ESCAPE 2022, Bangladesh's tech-based and online education startups are poised for growth in 2023, with government targets to export USD 5 billion by 2025.
High digital adoption and a large number of STEM graduates are driving the ICT sector's 40 per cent annual growth and 1 per cent contribution to GDP.
The country is also a leading supplier of online labour, with 650,000 registered freelancers generating USD 100 million annually. Investment and knowledge remittance are on the rise as Non-Resident Bangladeshis establish technology-oriented businesses in the country, incentivised by investor-friendly policies.
There is also a good chance of farming startups in 2023. Dhaka-based Agroshift raised USD 1.8 million in seed funding, making it the country's largest-ever pre-seed round for an agri-tech startup, helping farmers sell products via a tech-enabled supply chain.
WeGro, another agri-tech startup, is looking to raise a big fund soon to expand nationwide and impact 200,000 farmers by 2024. Both these agri-tech ventures will inspire more such enterprises in the country, hope experts.
From 10 Minute School to Online Kenakata, Bangladesh's startup scene is constantly evolving. Globally, almost 90 per cent of startups fail within 1 to 5 years of their operations. So some startups failing in Bangladesh shouldn't be a big concern.
What is important is the fact that the country is now attracting fresh ideas that are flourishing in the country's startup ecosystem. 2023, hence, is expected to be even better in terms of startup growth compared to 2022.