Bayer CropScience Limited has completed eighteen years of successful operations in Bangladesh. The company celebrated this milestone through a series of virtual events that included congratulatory video messages for Bayer employees from high-ranking government officials, key industry stakeholders and Bayer's leadership team in South Asia. They have also distributed Safety Mask to Farmers countrywide on the occasion.
Bayer CropScience Limited Bangladesh is a joint venture between Bangladesh Chemical Industries Corporation (BCIC) and Bayer AG, a leading life science company with core competencies in agriculture and health care with a history of over 150 years.
Headquartered in Dhaka, Bayer has around 110 employees committed to uplifting agriculture and food production in the country. Of them, 70 employees have a specialised educational background in agriculture and have been instrumental in enhancing farmer interaction and customer service for Bayer's seeds and crop protection products.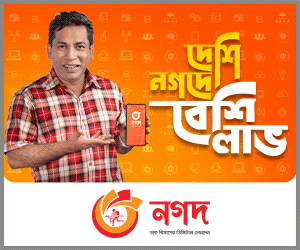 "Over the last two decades, Bayer has been working closely with farmers and key stakeholders to improve the agricultural productivity and livelihoods of smallholder farmers in Bangladesh. Bayer is not just a key supplier of high-quality crop protection products, but also a pioneer in hybrid rice with a market share of 18% in hybrid rice seeds. We are very grateful to all our government stakeholders, industry partners, development agencies, trade partners and customer farmers for their continuous support in helping us advance agriculture in Bangladesh," said Zahidul Islam, managing director of Bayer CropScience Limited, Bangladesh.
Bayer is the only company that has launched Bacterial Leaf Blight (BLB) resistance variety and submergence tolerant variety of rice in Bangladesh which is a major concern in the wet season. The company also has a strong rice seed pipeline featuring saline tolerance which will be launched soon in the country. Besides rice, corn and vegetables are the two other major crops in the country.
In June 2020, Bayer supported 1,00,000 smallholder farmers across 51 districts and 200 Upazillas of Bangladesh with300 metric tons of high-yielding and stress-tolerant hybrid rice seeds. The aim was to support smallholder farmers to tide through the additional challenges due to the ongoing Covid-19 pandemic. This was part of Bayer's global'Better Farms, Better Lives' initiative to support 2 million smallholder farmers in Asia, Africa and Latin America. In addition, Bayer is handholding these smallholder farmers from sowing to harvest with advisory on crop, disease & pest management, capacity building and training on the use of modern agricultural technologies.
Bayer also runs "Crop Clinics" – a unique farm advisory service, to update Bangladeshi farmers on the latest products in crop protection and seeds, information on produce prices, information on crop nutrition management and other relevant information to improve agricultural productivity.