Bangladesh Economic Zones Authority (BEZA) has taken an initiative to enhance its capacity to better manage industrial parks and thus attract more investments.
To this effect, the BEZA on Tuesday inaugurated a new project, titled 'Capacity Building of BEZA on EZ Management and Investment Promotion', with the technical support from Japan International Cooperation Agency (JICA).
In this regard, a ceremony was held at the BEZA headquarters in the city's Agargaon area.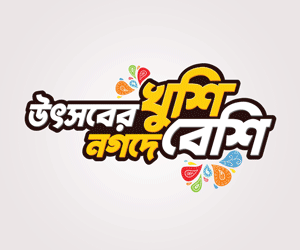 Japanese Ambassador to Bangladesh Naoki Ito attended the ceremony as the chief guest, with BEZA Executive Chairman Shaikh Yusuf Harun in the chair.
Additional Secretary to the Economic Relations Department Muhammad Ashraf Ali Faruk, Chief Representative of JICA Bangladesh Yuho Hayakawa, and Country Representative of the Japan External Trade Organization (JETRO) Yuji Ando, among others, spoke on the occasion.
In his speech, Ambassador Naoki Ito said the bilateral relations between Japan and Bangladesh were gaining ground day by day, while the new project had been an important milestone in this journey.
"The people and the government of Japan are proud to be a part of Bangladesh's prosperity," he said, adding that Bangladesh had performed excellently in tackling Covid fallout.
Bangladesh, which is one of the top Asian economies, has efficiently bounced back from the pandemic, he said.
Hailing Bangladesh's overall economic condition, the Japanese envoy said Bangladesh was not currently at the risk of debt trap similar to that of Sri Lanka.
BEZA Executive Chairman Shaikh Yusuf Harun said BEZA had been preparing economic zones to ensure planned industrialisation and create employment in the country.
International agencies like JICA have been playing a vital role by providing support to the Bangladesh investment promotion agency, he added.
Earlier, BEZA successfully implemented another project with the JICA's support - establishing a One Stop Service (OSS) to facilitate investment in the country.
Presenting the findings of a recent survey, JETRO Country Representative Yuji Ando said 68 per cent of Japanese companies surveyed had shown interest in expanding their business in Bangladesh.
The labour-related affairs and customs and foreign remittance regulations are also major issues for operating businesses in Bangladesh, he added.