Board proposes minimum wage of Tk 4,850 for tailoring workers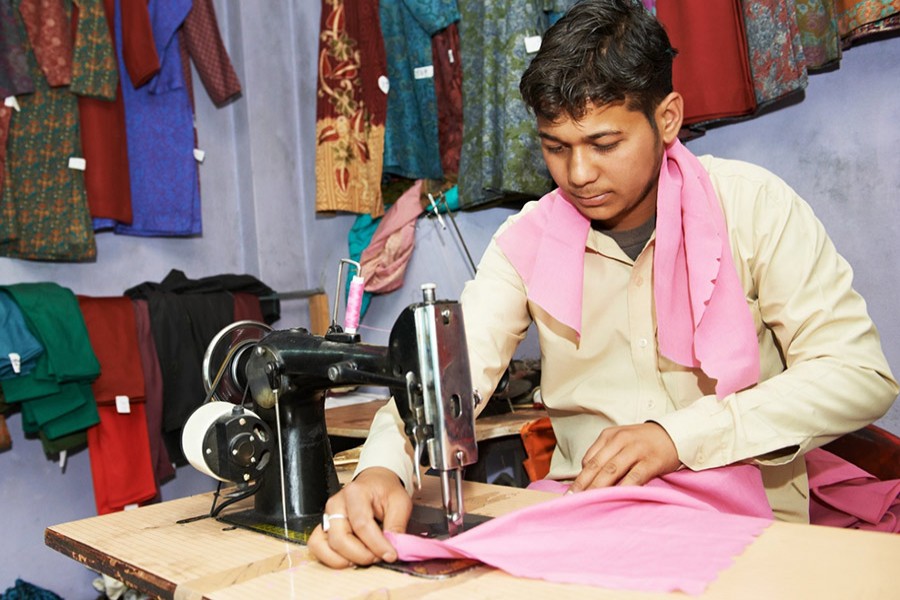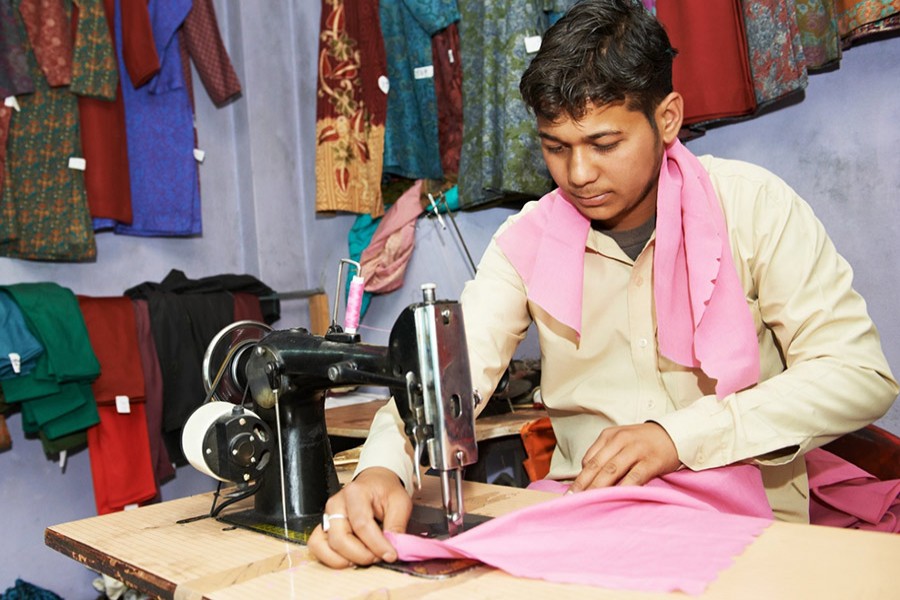 In its draft proposal, the Wage Board has recommended a minimum monthly pay of Tk 4,850 for unskilled workers in the tailoring sector, officials said.
A gazette notification in this connection was published on January 31, seeking opinion and objections, if any, within 14 days of the notification. The board was formed in July last year.
The objections and opinions would be collected 15 days after the gazette notification and then scrutinised before submitting its recommendations to the Ministry of Labour and Employment for finalisation of the wage, said a ministry official.
The last monthly minimum wage for the sector was fixed at Tk 2,325 in 2008.
The proposal suggested minimum monthly wage for tailoring workers in two categories - divisional, district and upazila levels.
It proposed a basic pay of Tk 3,000 for all categories of workers and a house rent of 40 per cent for the workers of industries located in the divisional cities while 35 per cent at the district and upazila levels.
It also suggested a medical allowance of Tk 500 and transport allowance of Tk 300 for both the categories of workers.
A grade-5 worker living in the divisional cities and at the district and upazila levels is proposed to get a monthly minimum wage of Tk 5,000 and Tk 4,850 respectively, according to the draft proposal.
A grade 1 worker would get Tk 13,680 and Tk 13,220 with a basic pay of Tk 9,200 at the divisional and, district and upzilla levels respectively.
The official said the wage for other grades of workers would increase proportionately.
The Wage Board has also recommended piece rate for sewing different items like suits, pants, school dresses and other gents and ladies wears.
Owners' representative to the board Abul Kalam Azad said around 35,000 standard tailoring shops created employment for more than 1.0 million workers across the country.
He, however, noted that it would hardly be possible to implement the monthly minimum wages in the sector as tailors across the country work on piece-rate basis.
The wage board recommended Tk 600 for stitching a piece of suit, Tk 165 for pant, Tk 700 for sherwani , Tk 300 for safari, Tk 200 for medical apron and Tk 160 for three piece.
The recommendations also included piece rate at Tk 200 for sewing veil, Tk 115 for shirt, Tk 120 for panjabi, Tk 200 for school dress, Tk 100 for maxi, Tk 80 for pajama, Tk 70 for salwar and Tk 50 for blouse.
Terming the proposed wage poor for the workers, workers' representative to the wage board Md Ayub Ali said that they cannot raise their voice strongly as the workers are not organised.
Partially agreeing with Mr Azad, he said the monthly minimum pay would be applicable, except stitching, for jobs like cutter masters, delivery men, accountants, helpers and guards of the tailoring sector.