Cabinet approves draft textile law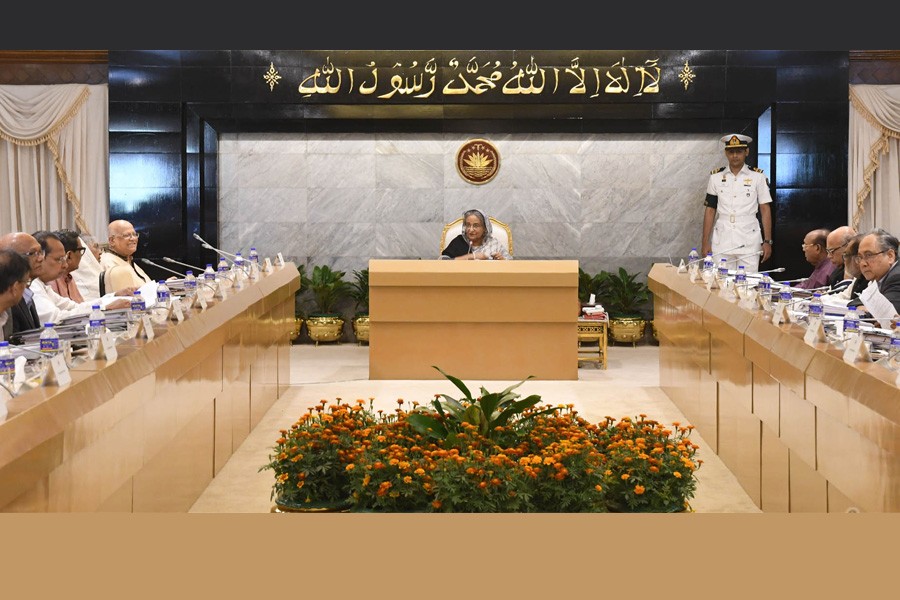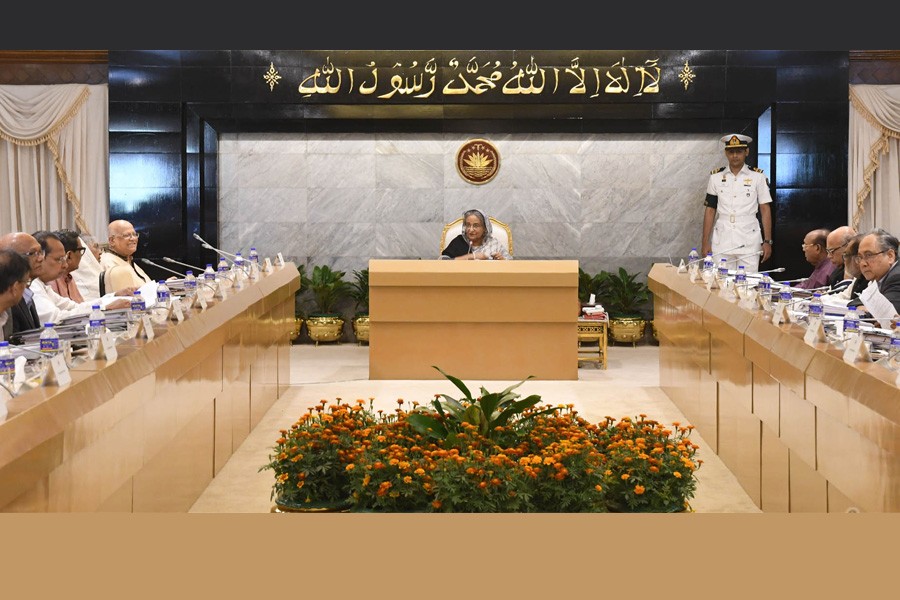 The cabinet has given the final approval to the draft of 'The Textile Law, 2018' considering importance of huge apparel exports from Bangladesh.
The approval was given at the weekly cabinet meeting held at the Prime Minister's Office with Prime Minister Sheikh Hasina in the chair on Monday.
The aim of the newly proposed law is to maintain quality of textile products as Bangladesh is earning huge foreign currency from this sector, Cabinet Secretary Mohammad Shafiul Alam said.
About 83 per cent of the country's total export earnings came from the textile sector last year, the cabinet secretary revealed the information while briefing reporters today at Bangladesh Secretariat.
He said the apparel products worth over 29.26 billion dollars were exported in the last fiscal.
As per Section 6 of the draft law, the government could provide incentive for any textile industry to achieve the goal of enacting the law, Alam said.
He said a directorate would be constituted with the Director General as its head to be appointed by the government, while necessary manpower will also be recruited for the organisation, reports BSS.
"The DG will work as the registrar of the organisation," Alam said.
"An officer will be given responsibility to examine quality and standard of various elements including paint and other chemicals used in the textile products," he added.
The cabinet secretary said the government can establish international standard laboratory to accomplish such activities.
About provision of punishment, he said registration of any company could be suspended or even cancelled for giving wrong or false information while taking the registration.
He further informed that if needed, the government can determine the registration system of the buying houses, giving registration certificate, suspension of registration, its renewal and other matters by issuing gazette notification.
The cabinet secretary said the responsible person could inspect any textile industry in the system fixed by rules whether the industry is run as per the condition of registration. The person also could send the information he received to the government with recommendations, he said.
Alam said any aggrieved person could lodge an appeal with the government within 30 days.
The cabinet secretary said the government or the directorate could hand over any power as per the conditions to be fixed in the order to any person, official and or organisation.