The existing export container backlog in 17 depots in Chattogram worsened again on Sunday, frustrating exporters.
They, however, said rise in number of export cargoes was one of the key reasons behind the situation.
Most factories want to make their shipments before beginning of the next round of lockdown, set to be effective from July 23, they added.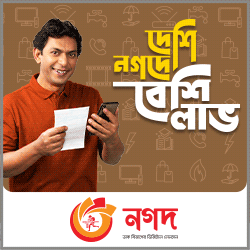 As of Sunday, a total of 16,661 TEUs (20-foot equivalent units) of cargoes remained stockpiled in the depots, according to the Bangladesh Inland Container Depots Association (BICDA) data.
On the day, the volume of empty containers was 28,926 TEUs, which the BICDA officials believed that was much low to meet the current demand for stuffing.
KDS container depot experienced the largest volume of backlog of 3,134 TEUs, followed by SAPL depot of 2,752 TEUs.
Mahbubul Alam, president of the Chittagong Chamber of Commerce and Industry (CCCI), told the FE on Sunday: "The volume of export-laden containers has surged recently, as the exporters want to avoid the next lockdown."
He also said the CCCI suggested alternative shipping channels in order to ease the backlog.
Abdus Salam Murshedy, president of the Exporters Association of Bangladesh (EAB), told the FE that export volume surged in recent months following reopening of the western economies, including the UK.
"The UK is now allowing people to move without masks. So, normalcy prevails in the UK, resulting in higher demand for clothing. People are going to stores, and sales are expected to boom there."
He, however, said transport cost of export cargoes increased significantly over the past few weeks following the backlog.
"We are paying Tk 50,000 for a trip to Chattogram."
He added that he had sent a covered van to Chattogram with export goods on July 10, but it is yet to unload cargoes."
Md Ruhul Amin Sikder, secretary general at the BICDA, told the FE: "The volume of export cargo has increased manifold this time, worsening the situation."
They made (shipments of) 31,204 TEUs over the past 15 days, he noted.
In the meantime, a circular issued by the Chattogram Port Authority (CPA) said the port activities would remain closed just for six hours - from 8:00 am to 4:00 pm - on the Eid day (July 21).
It, however, mentioned that the Colombo-bound vessels would remain outside the purview of the six-hour closure on Wednesday in order to ease export backlog.