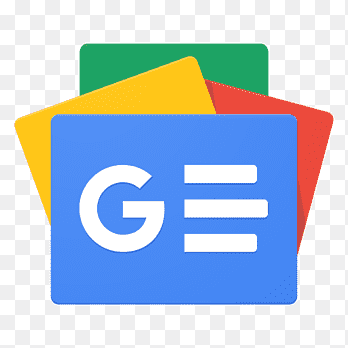 For all latest news, follow The Financial Express Google News channel.
The festive seasons remained cloaked in uncertainty due to the Covid-19 Pandemic in recent years.
Despite the continuing concerns, the pandemic painted a positive picture of the digital payment ecosystem in the last two years, with buyers increasingly accepting cashless modes of payment. The changes have altered not just what people purchase and where they purchase it, but also how they pay, and these payment patterns are projected to continue.
Consumers are optimistic about returning to normal in 2022, while businesses see 2022 as the year of recovery for the losses incurred over the previous two years.
Merchant's payments declined by 9.33 per cent in January 2022, according to the BB data, experts believe that this figure to climb throughout the Eid season, as the new consumer's payment pattern signals that the country is progressively transitioning to a cashless society, especially in terms of shopping.
In addition, payment companies are responding to the new trend by giving their customers a wide range of deals. The number of customers at retail centres has grown significantly centring Eid. Customers, on the other hand, are pleased with the cashback and discounts offered by mobile financial services.
This Eid, mobile financial services provider Nagad's ongoing campaign titled' 'Utshob-er Khushi, Nagad-a Beshi' is gaining the highest responses and popularity among consumers.
To help drive the country's positive trend toward digital payment acceptance, Nagad is giving up to 35 per cent cashback and discounts on Eid purchases across all segments, including e-commerce, superstores, tours and travel, restaurants, and lifestyle.
Rimon Ahmed is a consumer from Uttara Said. "I opted to conduct all of my purchasing with the Nagad wallet since they give excellent discounts and rewards at every merchant criterion that fits all of my needs. By paying with Nagad, I was able to save around half of my shopping budget. "
Nagad designed these discounts to suit all of the buying needs of customers over the festive season. Customers who use Nagad to pay for electronic products, for example, receive a 20 per cent instant rebate. Customers in the fashion and footwear categories can earn up to 35 per cent and 25 per cent cashback, respectively. Besides, 'Nagad' is also offering up to 50 per cent savings for online shopping and many more.
Additionally, throughout the month of Ramadan Nagad has made these offers available at more than 4,000 outlets across the country. Some notable merchant partners of Nagad are- electronics (Butterfly, Best Electronics, Rangs Electronics Limited, Transcom Electronics, etc.); Travel (Go Zayan, SS Holidays, etc.); lifestyle (Sailor, Artisan Outfitters Ltd, Cats Eye Ltd, Sara Lifestyle, Bata, Apex Footwear Limited, Lotto, etc.); grocery (Shwapno, Unimart, Agora, Meena Baazar, Daily Shopping, etc.); e-commerce (Pikaboo, Priyoshop, Hungrynaki, etc.); Restaurant (KFC, Burger King, Chillox, Domino's, Chef's Table, etc); appliance and furniture (Best Buy, Brother Furniture, Regal Emporium) and many more.
Meena Baazar's, a partner Merchant of Nagad, Touhidul Islam said, "We're getting positive responses from customers this Eid. Also, a growing number of customers are paying with Nagad Wallets. We appreciate Nagad's collaboration and offering such attractive discounts for our customers. "
Sheikh Aminur Rahman, Chief Marketing Officer (CMO) of Nagad said, "Customers are rapidly adopting the digital mode of transacting, and to promote this positive trend, Nagad has designed this offer under the theme "Utshob - er Khushi, Nagad a Beshi. This Eid, we are trying to make people's lives a bit simpler with these offers."
Besides, during Ramadan, Brac Bank is giving discounts at over 1,100 partner outlets. And bKash is also offering a cashback and discounts to make Eid shopping more reasonable for customers.
Although the government and central bank have made several steps to reduce the country's reliance on paper currency, analysts believe incentives are required to persuade consumers to use digital payment methods such as cards and mobile financial services (MFS) in order to achieve its goal of becoming a cashless society.