Stakeholders in the country's apparel sector, which is largely dependent on China for supply of garment raw materials, have sought precautionary policy measures and other facilities to help face the challenges stemming from coronavirus outbreak.
The industry people feared that the public health crisis in China would cause delays in arrival of raw materials, late shipment and delivery and cash flow crisis, sources said.
The garment makers demanded that a disaster assistance fund be set up, credit guarantee scheme be launched and the back to back letter of credit (LC) clauses be amended to help the sector survive during the crisis period.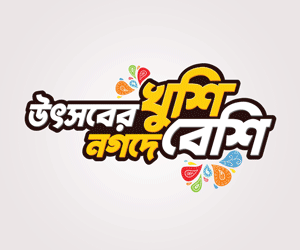 According to industry people, about 46 per cent of the US$ 34 billion raw materials for local readymade garment (RMG) industry are sourced from China.
In a letter to the central bank on February 13, the Bangladesh Garment Manufacturers and Exporters Association (BGMEA) placed the suggestions aiming to overcome the unseen challenges of coronavirus outbreak that already took its toll on the RMG supply chain.
Terming China the largest trading partner of Bangladesh, BGMEA president Dr Rubana Huq in the letter said the country imported textile fibre and articles worth US$5.02 billion, out of its total $13.63 billion import, from China in fiscal year 2018-19.
"The virus is taking its toll on trade and industry, especially on the supply chain of our manufacturing industries," she noted.
The epidemic may prolong further, she said, adding: "It could prove fatal for our industry as the supply chain becomes paralysed."
The BGMEA chief also said that their import has already been slowing down and vessels berthing at Chattogram port have come down to zero.
Citing data of the National Board of Revenue (NBR), the BGMEA said import from China declined by 21 per cent in January and by 37 per cent during the first week of February.
In the letter, Ms Huq proposed three measures, saying it is high time to adopt a set of precautionary policy measures to save the industry from the unprecedented disaster considering the severity of the multipronged impact of the virus on the industry.
She demanded setting up of a disaster assistance fund that could be extended to factories or exporters to support unforeseen costs like air shipment and sourcing of raw materials and accessories from alternate and more expensive options to complete the orders.
The BGMEA leader also said that banks should extend credit term by 30-60 days considering late arrivals of raw materials and increased cost for the extended period.
Fearing possible delays in recovery from the crisis, she requested the central bank to consider a special credit guarantee scheme for commercial banks to encourage them to support the industry.
Her other demands included amendments to the respective clauses related to back to back LCs to make the payment to the suppliers conditional and justified in proportionate to export proceeds.