Cotton import from USA: BD sticks to its decision on fumigation checks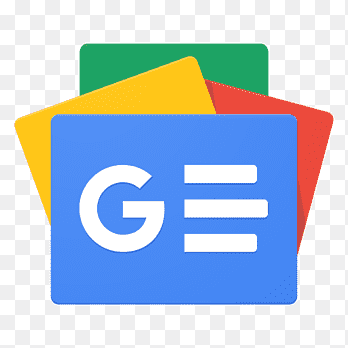 For all latest news, follow The Financial Express Google News channel.
Bangladesh sticks to its decision to continue carrying out fumigation checks on import of cotton from the USA.
Md Mahbubul Islam, joint secretary of the agriculture ministry said, "We will not go beyond our existing rules regarding fumigation on import of cotton from the US to the country's ports concerned."
He, however, said there is no alternative to the fumigation process to avert possible harmful impacts of an infamous insect 'boll weevil'.
According to the agriculture ministry, 'boll weevil' remains alive for 11 months and flies up to five miles. It is very harmful to local crops including cotton and ladies fingers.
At the 4th council medium-term meeting of Bangladesh-US Trade & Investment Cooperation Forum Agreement (TICFA), the US side requested Bangladesh to withdraw mandatory fumigation checking in importing cotton into Bangladesh's ports, sources said.
The Bangladesh side assured the US side of taking required actions after discussion with stakeholders concerned, they added.
The issue came up at a recent inter-ministerial meeting for discussion.
The meeting decided that Bangladesh may accept a single fumigation check instead of current double check on import of cotton from the USA subject to application of micro-organism eradicated seal on its containerised shipments, meeting sources said.
In July last, Bangladesh Tariff Commission (BTC) recommended the government should not stop applying fumigation rules at the port of entry while importing US cotton.
It also suggested that the commerce ministry consider seeking fumigation certification from the appropriate authorities in case of cotton export by US cotton traders, officials said.
BTC put forward the recommendation as per a decision taken at a meeting at the Ministry of Commerce (MoC).
The meeting was held to discuss a request by the US authorities to withdraw fumigation requirement of American cotton while importing into Bangladesh.
American cotton industry leaders called for lifting fumigation rules on import of the US commodity into Bangladesh. They argued that fumigation not only imposes an additional cost burden on the importers and spinners of Bangladesh but also results in increased lead time.
Earlier, Md Hafizur Rahman, director (joint secretary) of WTO Cell at the MoC, said: "Department of Agricultural Extension (DEA) also wants to continue with fumigation rules on import of cotton from US."
BTC in a study pointed out that fumigation requirement of American cotton is applied because of harmful effect of 'boll weevil' pest on other crops.
"It is nearly impossible to withdraw this requirement if there is no declaration from the appropriate authority of the United States certifying that boll weevil has been eradicated from the territories of the United States along with fumigation report from the appropriate authority of the United States," the study viewed.
Raymond Faus, president of American Cotton Shippers Association (ACSA), in an interview with the FE last year termed unfair fumigation restrictions on import of US cotton into Bangladesh.
"Long transit time coupled with congestion at the Chattogram port increases the cost while also creating much more exposure to price volatility," said Mr Faus, also the CEO of US cotton giant Omnicotton.
According to available information, many countries impose fumigation requirement of cotton at port of entry. However, almost all such countries require such fumigation at port of entry for cotton sourced from any country.
Pakistan seems to have same fumigation requirement of American cotton.
The Office of the Unites States Trade Representative regularly publishes National Trade Barriers Estimate Report, which elaborates trade barriers faced by the US in different countries. National Trade Barriers 2018 covers 64 countries including Bangladesh and Pakistan.
The report maintains that Bangladesh is the only country, which imposes fumigation requirement of American cotton at port of entry, although related rules of Pakistan show that it also maintains same requirement for cotton. Seemingly, since Bangladesh is one of the biggest importers of cotton, American cotton exporters are focusing on Bangladesh market.
Bangladesh, one of the largest importers of cotton in the world, imports cotton from different countries. According to Bangladesh Textile Mills Association (BTMA), Bangladesh imported 8.28 million bales of cotton in 2018.
In terms of dollar, imports are worth US$ 3.0 billion. On the other hand, Bangladesh produced 1.65 lakh bales of cotton in last fiscal year (FY), which is less than 02 per cent of the annual demand of 10 million bales, according to BTC.
BTC Statistics show that Bangladesh sources cotton mainly from Africa, India, CIS countries and the United States.
As per Rule 3(7) of Plant quarantine Rules, 2018, any cotton imported into Bangladesh must carry the SPS certificate from the competent authorities of the exporting country.
However, cotton imported from American region requires additional fumigation at port of entry after arrival as per rule 14.
Imported cotton from US has to go through fumigation in Bangladesh ports according to the country's existing law, said Dr. Mostafa Abid Khan, member (Trade Remedies) of BTC, at the end of July last.
BTC is reported that fumigation costs around 1 to 2 cent per bale of cotton, which price of cotton is around 60 cents. Besides, total process of fumigation and clearance require 05 days to complete, the report said.
Bangladesh imports 37.06 per cent cotton from Africa, 26.12 per cent from India, 11.35 per cent from CIS, 11.14 per cent from US, 4.65 per cent from Australia and rest of 9.65 per cent from other countries, according to BTMA.