CPD calls for exploring new gas fields to ease natural gas crisis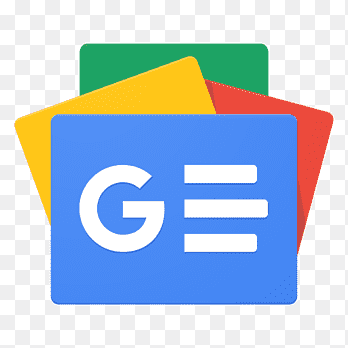 For all latest news, follow The Financial Express Google News channel.
The deepening natural gas crisis and the dependency on imported Liquefied Natural Gas (LNG) for power and industries are the results of reluctance to explore new gas fields, academics and sector experts have said.
Stating Bangladesh is enriched with natural gas, they alleged that the government agencies and insiders are more interested in importing LNG than investing money and efforts into exploring third natural gas resources.
Speakers said these at a virtual event titled 'Gas-LNG Debate in Energy Supply: Costs and Consequences of LNG Import for the Power Sector', organised by the Centre for Policy Dialogue (CPD) on Sunday.
"We cannot accept the fact that Bangladesh being the largest delta in the world and enriched in natural gas was not able to properly utilise this resource which clearly states negligence, said Dr Badrul Imam, Honorary Professor of Geology at the University of Dhaka.
"We have only explored one-third of our natural gas. Two-thirds still remains unexplored," he added.
It is quite saddening that we have natural gas resources (unexploded) in the country but our industries are facing a gas crisis, he said, adding LNG is a good alternative but not cost-efficient.
He emphasised both onshore and offshore gas exploration.
Dr M Tamim, Professor, Department of Petroleum and Mineral Resources Engineering at BUET echoed the same at the event.
"We need to focus on the fertiliser and the power sector and need to supply gas for the other sectors. For the power sector, we need to look for a multiprobe approach. LNG exports cannot be stopped, the gas price will always be lower than the oil price."
A balance between price, fuel and environment should be the goal for any plan, he suggested.
Engineer Razeeb Haider, managing director of Outpace Spinning Mills and a director of Bangladesh Textile Mills Association (BTMA), said that the price predictability of the energy sources should be in line with the pricing policy of the textile sector.
Mohammad Hossain, director-general of Power Cell, Power Division, Ministry of Power, Energy and Mineral Resources, also spoke at the event.
Dr Khondaker Golam Moazzem, Research Director, CPD moderated and presented CPD's key observation.
The CDP presentation revealed that per unit LNG import cost is about 24 times higher than the national company production and 11 times more than IOC production.
The think tank suggested entering into a long-term contract for buying LNG instead of spot buying.
Bangladesh should not consider LNG import as a long-term solution, especially for the power sector, adding BERC should not consider increasing gas price.
The presentation also said that greater dependency on imported LNG caused a demand-supply gap of the natural gas requirements in the country, and the increasing price trend of LNG in global markets is not likely to change and regional gas prices have already started to converge, thus making LNG export less profitable.
Md Abdul Jalil, chairman of Bangladesh Energy Regulatory Commission (BERC), however, believed that the import of LNG is necessary for the country and it's not harmful to the country's interest.
He disagreed with some of the CPD presentations and alleged that it was a one-sided observation.
He mentioned that Bangladesh started importing LNG in 2018 and bought spot LNG in the fiscal year 2020-21.
System loss is another major concern. It was 7.17 per cent last fiscal year(FY21) and has already stood at 5.17 per cent in the last six months, he said.