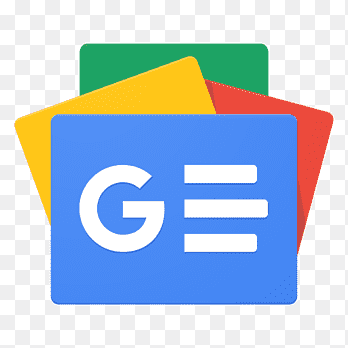 For all latest news, follow The Financial Express Google News channel.
Terming access to finance for cottage, micro, small and medium enterprises (CMSMEs) the biggest challenge, DCCI President Rizwan Rahman has said separation of medium-sized businesses from that category could resolve many of the problems.
He told a press meet on Saturday that cottage, micro and small enterprises do not get enough access to formal credit due to many obstacles while medium enterprises receive a major portion of the amount dedicated for this segment of business.
"If we can separate medium enterprises from the segment and merge them with large enterprises, it could help resolve many of the problems," he added.
In the press meet, the Dhaka Chamber of Commerce and Industry (DCCI) shared the future priorities it would advocate at policy level throughout the year.
The chamber puts CMSMEs at the top of its priorities as these businesses together contribute 25 per cent to GDP (gross domestic product), 80 per cent to industrial employment and 45 per cent to manufacturing value addition.
Dwelling on the stimulus package for CMSMEs in the wake of the Covid-19 pandemic, Mr Rahman mentioned that the government has provided Tk 227 billion as incentive, of which 54.13 per cent has been disbursed as of December 2020.
The business leader suggested that the disbursement can be accelerated by engaging the SME Foundation, BSCIC (Bangladesh Small and Cottage Industries Corporation) and NGOs in the distribution process.
"The challenges of easing access to formal finance for CMSMEs can also be addressed through introduction of SME Bank and SME Bond."
Citing VAT-related example from the United Kingdom (UK), the DCCI president said the UK authorities either reduce or suspend VAT for a certain period and the government incentivises its revenue board from the stimulus package.
"If we can replicate it here, many of the complexities will be resolved. This model can be very fruitful here," he pointed out.
For greater development of SMEs, he proposed formulating SME Development Act instead of SME Policy as an act can give the sector a legal framework.
The DCCI president said they would prepare a detailed profile and discuss it with the ministries concerned for a comprehensive policy framework for CMSMEs.
Talking about diversification of export items and its market, Mr Rahman said readymade garment contributed 83 per cent to the country's overall export while around 80 per cent of export is concentrated on western countries.
"We need to focus more on the Asian markets. We also need to increase the export base so that we need not depend only on the west. We should also go far the east."
On the occasion of the birth centenary of Bangabandhu Sheikh Mujibur Rahman and the golden jubilee of the country's independence, he said DCCI has a plan to hold DCCI Investment Summit in the Asian region sometime later this year.
About the LDC graduation, the DCCI chief said some of the facilities Bangladesh is enjoying now because of being a 'least developed country' will no longer be available after graduation from this status.
"But it is inevitable, today or tomorrow we will be out of the LDC status, but for that we have to be prepared," he said highlighting the importance of improving the country's global competitiveness, which, he added, would come into play after graduation.
Regarding investment, he said global FDI has already come down by 50 per cent due to the pandemic situation. "In view of this, reduced FDI inflow to Bangladesh is not an exception."
He said: "We may not see a robust FDI improvement overnight in this situation but the government may consider facilitating home-grown local investors by giving them same incentives that a foreign investor enjoys. It will boost local investment."
Considering the present economic and investment scenario, he urged the government to slash corporate tax rate at a progressive rate of 5 per cent, 7 per cent and 10 per cent respectively in the next three fiscal years.
DCCI Senior Vice President NKA Mobin, Vice President Monowar Hossain, Directors Md. Shahid Hossain, Golam Zilani, Hossain A Sikder and Nasiruddin A Ferdous were also present at the press meet.