Trade strategies to steer post-graduation Bangladesh
Duty-free import of capital goods, raw materials likely for all
Top-level policy body to decide soon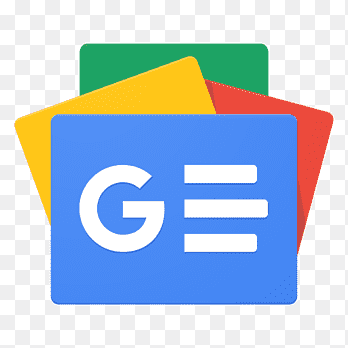 For all latest news, follow The Financial Express Google News channel.
All across the board in production chain may enjoy the facility of duty-free import of capital goods and raw materials under trade strategies being broached to steer post-graduation Bangladesh, sources said.
This is among a package of measures to be discussed and decided in an upcoming meeting of a top-level high-powered nation committee. The 'National Committee on Export', headed by Prime Minister Sheikh Hasina, is also expected to discuss strategies for creation of new market and expanding the existing export market.
Besides, duty-drawback facility for cent-percent export-oriented products and bonded-warehouse facility in all other sectors like in apparel industry will be on the discussion table.
The 44-member national committee, formed earlier, sits on March 20 to devise necessary strategies to deal with challenges to be emerging after Bangladesh's graduation from LDC status.
Incentives issue for local production and export sector both has been included in the meeting agenda with the aim of making the facilities compliant with the Subsidies and Countervailing Measures (SCM) Agreement with the World Trade Organisation (WTO).
The matter of bilateral trade agreements with different nations and regions is expected to be tabled at the 11th meeting of the committee.
The policy body is likely to discuss ways of attracting foreign investment into export industries, establishing warehouse and cold-storage facilities for preservation of fresh vegetables, fish, meat and frozen foods in country's all types of port areas.
As programmed, there will be detailed discussion about amendment of the Bangladesh Labour Act 2006, elimination child labour by 2025, export- processing zones (EPZ) labour law and rules, National Action Plan (NAP) and its implementation roadmap on Bangladeshi worker rights prescribed by the International Labour Organisation (ILO).
Other topics of high economic interests include identifying inconsistent laws and regulations with the WTO, proposed tariff policy, digital commerce act, easing payment gateway and public and private sectors' capacity about artificial intelligence, Machine Learning, Internet of Things, Robotics and Block chain in line with the fourth industrial revolution and ever-changing market demands.
Cascading impact of the Russia-Ukraine war on the country's export sector will be discussed, too, a high official said.
Contacted, Distinguished Fellow of the Centre for Policy Dialogue (CPD) Prof Mustafizur Rahman spelt out a set of graduation-preparatory measures to navigate the headwinds to be stemming from the winding down of trade privileges.
"We will need to aggressively pursue negotiating bilateral and regional comprehensive economic-partnership agreements to attract investment and create the needed supply-side capacities and to take advantage of preferential market access," he told the FE.
He also suggests diversifying the country's RMG items as the global demand for manmade fibre (MMF)-based apparel items has been growing. Around 75- percent apparel items here are cotton-based.
"We should emphasise potential sectors like jute and service sectors to absorb the possible export shock after graduation," he further says about the choices ahead.
"Besides, prudent steps should also be taken to increase the productivity to face the challenges ahead."
The trade economist also suggests that Bangladesh should also pay special attention toward 'ease of doing business' for helping enhance its export-competitiveness on the global market.
An official says the government, time to time, is preparing the strategy to address the challenges when Bangladesh would graduate to the next level and the process will help boost exports significantly.
"We need to take an initiative to reap all the benefits after graduation," says the official having knowledge of the transition-preparedness.
Currently, Bangladesh's products have duty-free market access to 38 countries. Of the destinations, 28 member-states of the European Union (EU) are giving duty-free market facilities to Bangladeshi products. Besides, Japan, Chile, Norway, New Zealand, Australia, Canada, India and China are also providing such trade treatments.
The DFQF facilities and preferential rules of origin for the LDCs as per the WTO Hong Kong ministerial and Nairobi ministerial declarations must be provided by the developed and developing countries.
He thinks many developed countries would not provide duty-free facility to Bangladesh after its graduation from LDC in 2026.
The commerce ministry is taking steps to put in place adequate measures for expanding the volume of exports after graduation, says another senior official, who is also dealing with the transformation issues.
"The ministry has already taken measures to increase the country's export earnings. It has taken initiatives to sign agreements, including FTAs/PTAs, with a number of countries."
He mentions that the government is also working to explore new business opportunities in the wake of the Covid-19 pandemic across the globe.
It has already assigned commercial counsellors and first secretaries (commercial) of Bangladesh missions abroad to identify new export opportunities during and after the pandemic.
The government formed a high-profile committee under the chairmanship of the Principal Secretary of the Prime Minister's Office (PMO) to guard against any possible external shock to the export earnings after graduation.
A total of seven subcommittees have been formed under the committee to draft strategies with a time-bound action plan to meet the challenges of LDC graduation.
The government has set an export target of US$67 billion in revenues from export of goods and services for the current fiscal year, 2022-23.
The 44-member panel on export comprises 11 ministers, 16 senior officials and executives of different ministries, divisions, and agencies and presidents of 16 trade bodies/associations.