All existing and upcoming e-commerce platforms have to register themselves with the Ministry of Commerce (MoC) for running their operation, Commerce Secretary Tapan Kanti Ghosh said on Sunday.
Besides, they must obtain unique Business Identification Numbers (BINs). If the fail to do so, they would lose their operating license, he said at an emergency meeting on the country's e-commerce sector, held at the ministry.
The e-commerce platforms would be shut down by the Bangladesh Telecommunication Regulatory Commission (BTRC), if they fail to get BINs from the MoC, the secretary added.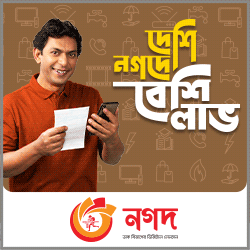 Representatives and officials from the Information and Communication Technology Division, Directorate of National Consumer Rights Protection (DNCRP), Registrar of Joint Stock Companies and Firms, Bangladesh Bank (BB), MoC, and e-Commerce Association of Bangladesh (e-CAB) attended the meeting.
The platforms that are operating their business through facebook would also have to take BINs, Mr. Tapan mentioned.
The MoC would issue show-cause notices to the companies upon their failure to comply with the Digital Commerce Operation Guidelines 2021.
The companies concerned would submit their business plans, which would be reviewed by MoC. Actions would be taken against them, if their business plans or models are not complaint with the existing laws.
The MoC secretary noted that any person or consumer can file cases against the e-commerce platforms concerned, if s/he is affected.
"We are trying to create a central complaint system to bring all the complaints against the e-commerce platforms in a single place, so that we can address those properly."
Besides, no e-commerce platform would be allowed to make payments to their old customers from the money of new customers.
He, however, observed that the government would have to bring some amendments to the newly-introduced guidelines.
The MoC served show-cause notices to six e-commerce platforms. It would serve show-cause notices to 10 more platforms, the meeting was told.
Replying to a question, Mr Tapan said the government was working to find out whether Evaly has hidden assets or not.
"Not only Evaly, we are also working to bring about discipline in the entire e-commerce sector."
Responding to a question as to how the affected clients would get their money back, he added that such issues had to be addressed under the existing laws of the land.