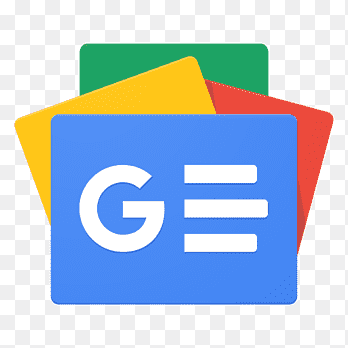 For all latest news, follow The Financial Express Google News channel.
Speakers of a virtual dialogue, organised by the Centre for Policy Dialogue (CPD), underscored the necessity to accommodate more clean and environment-friendly power plants in the next Power System Master Plan (PSMP).
They also focused on expediting oil and gas exploration activities inside the country and strengthening the state-run exploration company to delineate new hydrocarbon reserves and reduce dependency on import-based fossil fuels like coal, petroleum products and liquefied natural gas (LNG).
The CPD, the country's leading local think-tank, organised the dialogue titled - 'Proposed PSMP: Challenges of Projecting Rationale Electricity Demand,' where Japanese Ambassador to Bangladesh Naoki Ito was present as the special guest.
Khondaker Golam Moazzem, the CPD research director, presented the keynote paper of the programme.
Mr Moazzem pointed out that the weaknesses in the policy level were - ad-hoc basis decision on energy mix, overdependence on natural gas or LNG, rising financial burden because of importing fuel, lack of comprehensive plan including transmission and distribution along with generation, scarcity of or limited investment on transmission and distribution, and lack of understanding and proper planning.
Regarding renewable energy, the challenges were poor record of implementation and lack of authority of the Sustainable Renewable Energy Development Authority (SREDA).
The PSMP should suggest use of energy efficient equipment and show a clear path towards energy transformation in Bangladesh, Mr Moazzem stated.
Opportunities available for generation of renewable energy, to effectively address the existing climate emergency in general and the Paris Accord in particular, should be considered.
A dedicated monitoring team should be formed, so that changes in electricity demand can be analysed properly and altered accordingly, he added.
Speaking on the occasion, Imran Karim, president of the Bangladesh Independent Power Producers Association (BIPPA), emphasised keeping a standard level of efficiency for all the power plants - publicly owned large plants, privately owned small to medium plants, and industry-owned small plants.
Professor M Tamim, former special assistant to the caretaker government chief advisor, suggested that the electricity demand projection should be made realistic, considering its future demand and not linking it only with Gross Domestic Product (GDP) growth.
He also suggested generating electricity considering reasonable cost and not merely on least cost.
Anu Muhammad, Professor of Economics Department of Jahangirnagar University, said the government's plan to build too many coal-fired power plants and nuclear power plants was 'suicidal'.
He was also critical of formulating the PSMP by the Japan International Cooperation Agency (JICA) terming it 'conflict of interest', as a number of Japanese firms were already involved in energy and power business here and many more were in the pipeline to join.
Mr Muhammad alleged that the projects, awarded in power and energy sector under the special law without any tender, were non-transparent and non-accountable.
He focused on implementing more renewable energy projects, especially based on solar power, saying only 1.50 per cent of the country's total land could meet its total electricity demand through solar power.
The Japanese ambassador said the government should concentrate more on cleaner environment and increase dependency on renewable energy.
Director General of the state-run Power Cell Mohammad Hossain, and energy expert Professor Ijaz Hossain also spoke on the occasion.
Sources said the JICA prepared the current PSMP, which was initiated in 2016 but adopted after its finalisation in 2018. The government initiated works to adopt the new PSMP by 2021.
The government first adopted the PSMP in 2005.