Experts have urged the government to ensure an immediate laboratory-based test to Johnson & Johnson Talc--based baby powder for allegedly carrying cancer developing chemical, asbestos, in it.
Experts also criticised the Johnson & Johnson Talc for allegedly taking double standard as the product has already been withdrawn from the markets of US and Canada over the allegation of the chemical contents in their baby product that has serious harm to human body especially on the baby skin.
To express the solidarity with the global campaign of Johnson & Johnson Talc titled 'J & J Global Week of Action', experts made the demand at a virtual conference titled 'The Rise in Asbestos--Cancer Concerns with Johnson & Johnson Talc--Based Baby Powder: Bangladesh Situation'.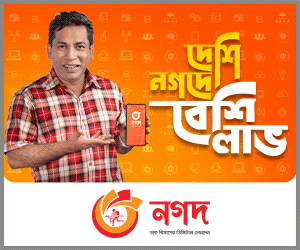 The research group Environment and Social Development Organization (ESDO) organised the event on Saturday.
Despite the ban on Johnson and Johnson Talc-based baby powder in developed countries like the USA and Canada, these banned products are still being imported and sold in developing countries like India, Bangladesh, Sri Lanka, it said.
Former chairman of Bangladesh Standards and Testing Institution (BSTI) Prof. Abul Hashem, BSTI's Deputy Director Jahora Shikder, BSTI's Chemical Division Chairman Prof. Dr. Nur Nabi and ESDO's Executive Director Siddika Sultana addressed the event among others.
Experts said that Bangladesh is yet to address this issue properly as they don't have enough laboratory support to test and analyse these talc-based products.
When asked by the FE, organiser said that they could not avail response from the Johnson & Johnson Talc-based baby powder despite repeated attempts.