Gas squeeze hits consumers
Industries, power plants, households suffer for supply crunch from Bangladesh's largest gas field Bibiyana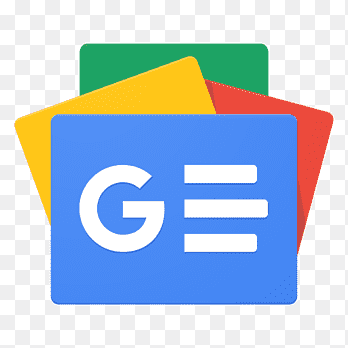 For all latest news, follow The Financial Express Google News channel.
An abrupt fall in gas supply from Bangladesh's largest producing Bibiyana gas field engendered a countrywide crisis that affects most gas-guzzling industries, power plants, and households.
Household consumers across the country struggle in making iftar items on the very first day of the holy Ramadan fasting as gas pressure subsided sharply, sufferers say.
Dhaka's city-dwellers thronged different restaurants and food cafes to purchase iftar items as they could not prepare food at home.
Natural gas output from US oil-major Chevron-operated Bibiyana gas field dropped by around one-third to around 800 million cubic feet per day (mmcfd) Sunday from around 1,275mmcfd of Friday, said sources.
"Two process trains in Bibiyana gas plant are down due to maintenance since 1:15 am Sunday, which has resulted in lower production of gas from the field," says Chevron's communications manager Shaikh Jahidur Rahman.
Downing of process train means the failure of mechanism to process raw gas through process plant after production from gas well.
These two process trains usually carry natural gas from six producing gas wells into process plants.
Bibiyana dominates the country's gas supply with a total of 26 producing wells in the fossil-fuel hub.
Chevron immediately shut down natural gas production from six producing gas wells to tackle the situation, said sources.
"Our field operations team is working to bring the trains back online. At this moment we are unable to inform about the time required to resume full production from the field," says the Chevron official.
Energy and Mineral Resources Division (EMRD) and Power Division under the Ministry of Power, Energy and Mineral Resources (MPEMR) expressed sorrow to the consumers due to the natural gas and associated electricity crisis.
They hoped that the problem would be resolved soon.
Industrial output in factories squeezed due to lower-than-expected supply of natural gas with lower pressure.
Consumers across the country, especially in and around the capital, alleged that gas supply to their houses went out very early in the morning.
The Bibiyana onshore gas filed, located under block 12 in Habiganj district of Sylhet division, accounts for over half the total output from domestic gas fields.
A senior Petrobangla official says Chevron had changed tubes in six producing gas wells to increase gas output a couple of months back.
Change of tube in gas wells means replacing previous tubes with new ones having bigger radius.
It is necessary for increased output of natural gas from a producing well.
Before change of the tube, Bibiyana used to supply around 1,145mmcfd gas into the national grid, which increased to around 1,275mmcfd on completion of the tube- change work.
After completing the tube-changing work Chevron has moved to initiate drilling a new gas well in Bibiyana gas field in the coming winter.
Chevron already submitted a work plan, including budget, to the state-run Petrobangla for drilling the Bibiyana-27 well to augment the country's overall gas production.
It would be the 27th well in Bibiyana field.
The IOC has also planned to drill several more wells north of Bibiyana gas-field area under its expansion plan.
Petrobangla has already approved 'in principle' the Chevron plan to carry out hydrocarbon exploration in 60-square-kilometer 'flank' area outside of its existing contract area beyond Bibiyana field.
Sources, however, say gas-supply situation across the country improved slightly in the evening as Chevron could successfully bring a couple of gas wells online.
Overall gas supply is expected to get back to normal by Monday afternoon, they hope.
Chevron Bangladesh is currently the largest producer of natural gas in Bangladesh with its output from three of its onshore fields-Bibiyana, Jalalabad and Moulavi Bazar. The fields are located in blocks 12, 13 and 14 respectively.
Chevron signed PSC in November 2004 with Bangladesh's state energy agency Petrobangla and the government to explore gas in Bibiyana field.
It started supplying natural gas commercially from the turf in March 2007 with an initial production capacity of 250mmcfd after an initial investment of $200 million.
The firm's output was increased to around 900mmcfd from October 2014 and raised further to around 1,200mmcfd from March 2015.
Chevron Bangladesh is currently getting around US$2.76 per Mcf from Petrobangla for its gas from the Bibiyana field.
Discovered in 1998, the Bibiyana field was initially estimated to have 2.40 trillion cubic feet (Tcf) of proven recoverable gas.
But follow-up studies and development of this field have confirmed that the field is much larger than the initial assessment and with the latest estimation of 2015 Bibiyana's reserves stand around 7.0Tcf.
Petrobangla has already extended the PSC tenure for Bibiyana field by five years with a provision of extending it by another five years to boost exploration.
The tenure of the Block 12 (Bibiyana) is expected to expire in 2034.