Global rice price keeps soaring
Says FAO report; concerns for local importers aiming to source 1.4m tonnes within Dec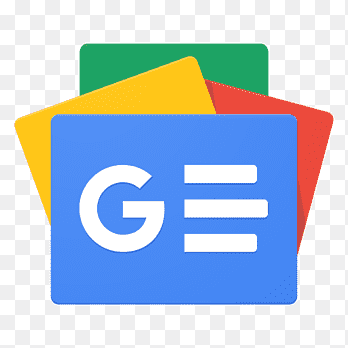 For all latest news, follow The Financial Express Google News channel.
Global rice prices continue soaring, raising concerns for local importers who are supposed to source 1.4 million tonnes of the staple within December this year amid a rocketing trend of the food-grain prices in the domestic market.
The FAO All Rice Price Index, published on Friday, showed the Index reached 114.6 points marking a 2.3 per cent further hike in November last, compared to October.
Price of 'Indica' species, consumed by the South Asians, increased by 2.4 per cent during the period, as Indian parboiled rice was sold at US$370-385 a tonne, excluding freight charges.
Pakistan parboiled, suitable for Bangladeshi consumers, was traded at $380-412, Thai of the same variety at $420-449 and Vietnamese at $410-426 a tonne, excluding freight charges.
The FAO monthly report also said the current rice prices are 14.7 per cent higher than those a year ago.
Higher export demand, a large chunk procurement by the government as well as higher exchange rate of local currencies against US dollars were key reasons behind the surge in rice prices in India, said the FAO report.
Meanwhile, prices of rice increased by 8.0-12 per cent in the last three weeks during this peak Aman rice harvesting period in Bangladesh, according to the Trading Corporation of Bangladesh (TCB) and city groceries.
"Paddy prices have made an all-time record as coarse paddy is being sold at Tk 1,350 a maund," said K M Layek Ali, secretary of Bangladesh Auto Major Husking Mill Owners Association.
He said millers are in a competition to source paddy in order to run their mills for the next four months.
Big farmers are also preserving a good amount of paddy to make further profits in the coming months, creating a vibrant rice market.
However, millers said their minimum cost for coarse rice now is Tk 49 a kg, including the income from rice bran, while the government has fixed its rice procurement rate at Tk 43 a kg this year.
The government has targeted to buy 0.5 million tonnes of rice at Tk 43 and 0.3 million tonnes of paddy at Tk 28 this Aman season, according to the Directorate General of Food.
Low asking rates could hardly attract millers and farmers in the purchase as only 300 tonnes of the staple could be bought in a month, an official said.
Dr Kazi Tamim Rahman, who teaches agricultural economics at Bangabandhu Sheikh Mujib Rahman Agricultural University, said the private sector could import only 0.26 million tonnes of rice whereas they were permitted to bring 1.4 million tonnes.
He said the government should consider zero tariff facility for rice import, against the existing 15.3 per cent, for a certain period of time.
The government procurement target of 0.8 million tonnes of rice and paddy should also be fulfilled - it also should raise the asking rate, he said.
Following a possible global food shortage, he said, the government should also bring 1.0 million tonnes of rice from abroad as per its target at any cost.
Bangladesh Bureau of Statistics (BBS) should release rice-production data of the Aman season immediately after completion of harvest, he observed.
Dr Rahman suggested that a safety-net programme like providing rice at subsidised rate should be expanded by making at least a 2.5 million tonnes of buffer food stock. "Market monitoring should also be stricter across the country to prevent any artificial price hike," he added.
The agriculture ministry is expecting 16.3 million tonnes of rice output from 5.9 million hectares of land in the ongoing Aman harvest. Harvest had been completed at 40 per cent till November 30.
Despite the ongoing harvest, rice prices continue rocketing in the domestic market marking 8.0-12 per cent hike in three weeks as coarse rice was selling at Tk 54-56, medium at Tk 62-66 and finer at Tk 78-98 a kg in the city markets, according to the TCB and city groceries.