A serious lack of governance is the key challenge of non-banking financial institutions (NBFIs) in the country, speakers said at a programme on Wednesday, urging authorities concerned to bring the rule violators to justice.
They also identified liquidity shortage, high rate of default loans and uneven competition with banks as other main challenges of the NBFIs.
They pointed out the setbacks at a discussion titled "Potentials and Challenges of Financial Institutions for Economic Development" held on the sidelines of a NBFI Fair, jointly organised by Bangladesh Leasing and Finance Companies Association (BLFCA) and the daily Banik Barta in the city.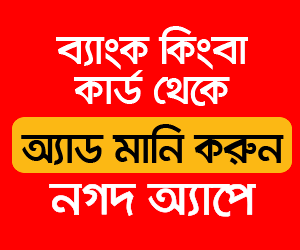 State Minister for Planning Dr Shamsul Alam addressed the programme as the chief guest, while the Bangladesh Bank (BB) Deputy Governor Ahmed Jamal and the Bangladesh Securities and Exchange Commission (BSEC) Commissioner Dr Sheikh Shamsuddin Ahmed spoke as the special guests.
Moderated by Banik Barta Editor Dewan Hanif Mahmud, two former governors of the central bank Dr Salehuddin Ahmed and Dr Atiur Rahman delivered recorded speeches.
The speakers viewed that bringing the rule violators to justice would gradually decrease financial anomalies in different financial institutions, including NBFIs, and help gain trust of depositors and other clients.
Due to serious irregularities in several FIs, the entire NBFI sector has fallen in risk following depleted trust of customers, said BLFCA Chairman and IPDC Finance Ltd Managing Director and CEO Mominul Islam in his keynote presentation.
"To recover from such a situation, people involved in financial scams must be produced before justice while shares of sponsors and directors connected to irregularities should be confiscated," he said, expressing concern over the erosion in public confidence in the FIs.
Stakeholders in the sector raised the concern at a time when bank swindler PK Halder, former managing director of NRB Global Bank, and his associates, accused of a Tk 25-billion loan scam at home, were rounded up in West Bengal, India on Friday last.
In his presentation, Mr Mominul identified four broad areas that have been creating obstacles towards the development of the country's NBFI sector.
The challenges are -- lack of internal governance and deficiency in risk management, absence of long-term sources of liquidity, high rate of loan defaults, and uneven competition with banks.
He suggested the central bank provide long-term low-interest loans to troubled NBFIs so that they can return the deposits of individuals and corporate clients in instalments.
Referring to liquidity crunch in NBFIs, he said the NBFIs should be allowed to issue bonds through private placement without prior permission from the BB and BSEC similar to India and Sri Lanka so that the institutions can easily collect funds.
In this regard, prior permission can be taken from BSEC in terms of public listing of bonds, he added.
He also mentioned that the Indian NBFIs collect over 30 per cent of funds from bonds while the rate is 1.0 to 3.0 per cent for top Bangladeshi NBFIs.
Besides, Mr Mominul said, "There are a huge queue of cases in the Artha Rin Adalat (Money Loan Court) which require swift disposal to control high default rates in the financial institutions and punish the defaulters specially the wilful ones."
In terms of global practices, banks usually provide working capital and help trade-related activities while financial institutions invest for long-term in industries, housing, Infrastructure, etc., he said, adding: "In Bangladesh, there are no restrictions on banks in financing for long-term which has placed the NBFIs with uneven competition with banks."
He recommended fixing the highest limit of long-term loans offered by banks in contrast to its total amount of loans while the accelerated depreciation facility should be reinstated for imposing tax on lease financing.
In his speech, the State Minister for Planning said that long-term financing through bonds should be popularised in Bangladesh as investors' interest in Sukuk (Islamic bond) proved that such financing has good demand in the country.
"The culture of tax exemption needs to be reduced considering the low tax-GDP ratio in the country, and instead, taxation should be done based on income of individuals or corporations."
Referring to concerns related to inflation amid increase of daily essentials, he said Bangladesh has no role behind the recent hike in commodity prices as it happened due to the pandemic and ongoing Russia-Ukraine war."Controlling the inflation is one of the priorities for the government; besides, the budget for upcoming FY 2022-23 will be a compressive one as the size of budget would be around Tk 6.77 trillion instead of previously projected Tk 7.0 trillion," Mr Alam said.
Besides, he said Bangladesh's situation will never be like Sri Lanka due to differences in GDP size and characteristics of respective economies though any economy can tumble if policies don't work. But, fortunately, Bangladesh's economy is right on track, he added.
Meanwhile, the BB deputy governor called upon the high-ups of NBFIs to improve the quality of their financial reports because while analysing those, many mismatches are found.
He opined that if there was a risk management framework in place, the number of financial irregularities might have come down to half.
The BSEC commissioner stressed the need for increased financial literacy of customers of different financial services to ensure safe investment.
Referring to the number of banks and NBFIs in the country, he said, "I don't think the number of banks and FIs is a big problem because if a company cannot do business, there is scope of merger and acquisition in the country."
Former BB governor Dr Salehuddin said there should be uniqueness in the services provided by NBFIs compared to banks. But, unfortunately, they compete in the same field, he added.
Ensuring good governance and accountability is important to regain people's trust on NBFIs, he said, adding: "To bring discipline in the sector, the number of NBFIs should be decreased through merger and acquisition."
SME Foundation Managing Director Md Mofizur Rahman, Bangladesh Institute of Bank Management (BIBM) Director (Training) Shah Md Ahsan Habib, PricewaterhouseCoopers (PwC) Bangladesh Managing Partner Mamun Rashid, and top officials of different NBFIs also spoke at the event.