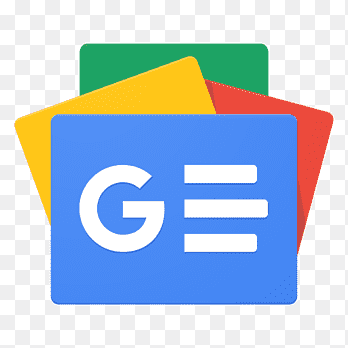 For all latest news, follow The Financial Express Google News channel.
Speakers at a programme have urged the government to provide high-speed internet at affordable cost across the country to ensure people's access to available digital services.
They also stressed the need for bringing down the prices of digital devices by adjusting tax rates and promoting local manufacturers.
Besides, they suggested creating sector-specific skilled human resources for digital transformation of both government and private services in a bid to fulfil the vision of 'Digital Bangladesh'.
The views came at a webinar titled "Road towards Bangladesh 2030: Readiness and Priorities for Digital Transformation" organised by Innovision Consulting Ltd in association with The Financial Express and Department of Economics of North South University (NSU) on Thursday.
The virtual event was held as part of an integrated dialogue campaign styled "Bangladesh Miracle - Celebrating 50 years of Development Progress of Bangladesh" initiated by Innovision Consulting Ltd.
Bangladesh Telecommunication Regulatory Commission (BTRC) Chairman Shyam Sunder Sikder addressed the programme as the chief guest while Policy Advisor to Aspire to Innovate (a2i) programme under ICT and Cabinet Division Anir Chowdhury was the keynote speaker of the event moderated by BIID Foundation CEO Shahid Uddin Akbar.
Panellists of the programme were DataSoft Systems Bangladesh Ltd CEO Mahboob Zaman, UCEP Chairman Parveen Mahmud, Bangladesh Association of Software and Information Services (BASIS) Senior Vice President Farhana Rahman, Chairman of Robotics and Mechatronics Engineering Department of Dhaka University (DU) Dr Lafifa Jamal, Professor & Head of Media Studies and Journalism Department at University of Liberal Arts Bangladesh (ULAB) Dr Jude Genilo, Innovision Consulting Ltd Managing Director Rubaiyath Sarwar, and Chairman of Economics Department of North South University (NSU) Dr Asad Karim Khan Priyo.
Referring to Bangladesh's significant progress in economic development in last 50 years, Anir Chowdhury in his keynote presentation said, "It is not a miracle anymore; it is a development model for the rest of developing countries now."
With countrywide electricity coverage, internet penetration in the country reached over 65 per cent in 2021 comparing to less than 1.0 per cent in 2008 while the country has over 174 million active mobile phone users now, he noted.
There were less than 10 government services available digitally in 2008 which has increased to over a thousand now, he said, adding that all the government websites (around 50,000) can also be accessed from a common platform at this moment.
Drawing attention to a host of digitised services offered by the government, the a2i policy adviser said while availing different government services digitally, the country's people saved around 1.92 billion days of service processing time and US$ 8.14 billion in cost.
Emphasising on demand-driven human resources development, Mr Chowdhury said in terms of creating workforce, the authorities should focus more on future industry demands in line with the global trend.
Mentioning the government's commitment to youth development, he said there have been equal policy support for youth employment and entrepreneurship but when it comes to research and innovation, very little is done.
"At tertiary education, not much importance is given on research and at the same time, proper funding is also a challenge. Under such circumstances, public, private and academia partnership is required for innovative research in coming 10-20 years," he said.
Though technology is playing a major role in education, health, e-commerce, disaster management and in many other areas, there are limitations too, he said, adding: "About 65 per cent of secondary and 80 per cent of primary level students don't have affordable and reliable access to internet."
Around 43 million students and 1.0 million teachers need internet access for online or remote learning, he said.
Stating that Mobile Financial Services (MFSs) has significantly digitised the country's paperless transaction ecosystem, Mr Chowdhury noted that there are over 32.3 million active MFS accounts with average daily transactions of $2.1 billion.
He further said the cottage, micro, small and medium enterprises (CMSMEs) industry in the country lagged behind in getting loans under the stimulus package due to their lower rate of digital transformation.
Delivering speech as the chief guest, the BTRC chairman said during the next decade, digital services should be more available to the people using feature phones through different types of helplines.
Referring to different services available online, Mr Sikder said at present, nearly 270 types of services have been provided through about 6,000 digital centres across the country.
Stressing the need for creating skilled IT professionals, he laid emphasis on overhauling the country's education system as per the global trend.
Acknowledging the disparity in internet speed between urban and rural areas, he said the government is working on connecting each union with high-speed broadband internet.
Mr Zaman said the way the government is planning, if implemented properly, Bangladesh will achieve the sustainable development goals by 2030 and become a developed country by 2041.
Apart from youth-led IT start-ups, big companies are also coming with investment in the IT sector which will bring a positive change in the country's job sector, he said.
He also said in terms of hardware and software industry, local manufacturers should be given priority in national policies to reduce dependency on foreign solutions.
Referring to the disparity in accessing ICT, Innovision Consulting Ltd Managing Director said there is 29 per cent gender gap in ownership mobile phone while 52 per cent gap in use of internet.
Mentioning to 40 per cent smart phone penetration in the country, he suggested solving issues related to high taxation and promoting value adding to local industries in the digital device manufacturing sector aiming to increase the use of smart phones and tablets.
He said speed of internet should be increased to bring more people within its coverage as about 46 per cent of the rural households in the country don't have internet access. The UCEP chairman said the importance of technical educations should be understood right way to reduce unemployment.
At the same time, she said, people's mindset about technical and vocational education (TVET) need to be changed to promote skill-specific education for future industries.
Professor Lafifa Jamal said the culture of doing research during tertiary education hasn't taken shape in the country though students do some research which are mainly for getting degree.
Calling for industry-academia linkage for quality research at universities, she said if the country doesn't find its own solutions to different problems, industries would have to depend on foreign solutions.
Praising the country's growing software industry, she suggested establishing hardware industry to employ more people and delivering local products at affordable prices.
The BASIS senior vice president said, "The mindset about traditional education needs to be changed; it shouldn't be the case for all to achieve only honours and master's degrees."
Great emphasis should be given on skill-based education to meet the demand for technically enriched human resources which will ultimately reduce unemployment, prevent dropout rate, and ensure a decent life, she said.
Referring to the digital divide at university level e-learning, Mr Priyo said many of the students at NSU can't participate actively in online classes due to low internet speed while some also have financial issues.
"If the students of NSU, who supposedly have higher financial ability, face digital divide, we can easily imagine the situation at other universities," he added.
Concluding the webinar, Professor of Department of Agricultural Extension & Information System of Sher-e-Bangla Agricultural University Dr Mahbubul Alam summarised the discussions and former Additional Secretary of Finance Division Susanta Kumar Saha delivered vote of thanks.
The other organising partners of the event included Nextgenedu, mPower, CARE Bangladesh, ICCO, GAIN Bangladesh, WaterAid, Simprints, BIID, Pathao, Anchorless Bangladesh, Sarabangla, ColorsFM 101.6, Windmill Advertising, Young Economists' Forum (YEF), and Printagraphy.