Bangladeshi online travel tech platform GoZayaan has already brought unprecedented changes to the country's tourism industry.
It started the year by acquiring a foreign company, becoming the first company in this sector to have done so in Bangladesh. Its journey continues to flourish with successful brand campaigns like the 'Go Limitless.'
The spirit of the brand campaign promotes more accessibility to travellers, opening up new horizons of tourism while empowering them.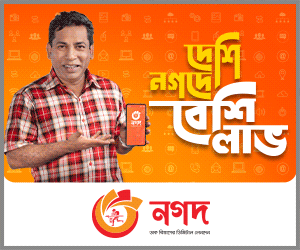 Now the company, aiming to bring inclusivity to the industry, has come up with a 0 per cent EMI service.
The advantages of GoZayaan's 0 per cent EMI service
EMI, which stands for Equated to Monthly Instalment, is a system that allows people to have access to commodities without paying off the money in a single instalment. As a result, customers get access to goods and services which they would be unable to get hold of in other circumstances.
With GoZayaan's EMI facility, customers can avail themselves of the 0 per cent EMI for up to 6 months when it comes to all the products of GoZayaan.
Travellers will be given the facility to pay the due amount off in 12 months. The EMI facility is applicable for all services - flights, hotels, or tours and any purchase over the threshold of Tk 5,000. GoZayaan has been unprecedented in this regard – the first Bangladeshi online travel platform to offer 0 per cent EMI facilities for flights. This used to be considered a luxury before, but now, it's accessible to individuals, even in the case of domestic travel.
GoZayaan wants to facilitate lower EMI rates than the banks through a comparatively smooth and hassle-free process. If the travellers avail themselves of GoZayaan's EMI service, they will get the privilege of having 4 per cent lower rates compared to the bank rates after the 0 per cent rates expire. The process is devoid of paperwork and administrative hassles in the banks.
Travels to be more inclusive in future
Launching the 0 per cent EMI services has led to an increase in international flight bookings by 82.45 per cent in GoZayaan. In the busy metropolis with a lot of traffic, flights are more of a necessity than a luxury, and GoZayaan has kept it in mind for travellers.
A journey from Dhaka to Khulna might take as long as 12 hours due to traffic congestion in many places. However, the same destination will take only half an hour by air.
People going to their homes during vacations often find themselves in difficult positions as they have to reduce the number of days they spend with their family due to traffic congestion. In this particular case, GoZayaan's 0 per cent EMI service will make things much easier. It will make flights accessible to people of all socio-economic backgrounds. As one can pay the expense off in 12 months, it takes the pressure away. In other words, this facility has turned luxury into a necessity with affordability.
There has also been an increase in the number of average users by 2.5 times in the last 8 months as more and more people are availing of the 0 per cent EMI service of GoZayaan. Needless to say, people have needed such a service for quite some time.
A successful brand campaign in Go Limitless:
As more and more countries are opening their borders after the easing of the coronavirus restrictions, going 'Limitless' has become more relevant than ever. India, Maldives, Nepal, and Turkey are some of the top picks for tourists now. GoZayaan brings fully customisable tours to the most famous tourist destinations, both at home and abroad. The company also provides lucrative discounts on each system due to partnering up with different payment methods.
GoZayaan earned the travellers' trust with their services like travel insurance, travel loan, and integrated RT-PCR tests with flights. Synonymous with seamless travelling experiences, the company's introduction of 0 per cent EMI makes it more lucrative. Through accessibility, convenience, or value-added services, GoZayaan is an organisation trying to make travel inclusive.