A day-long public hearing on bulk power tariff-hike proposal of state-run Bangladesh Power Development Board (BPDB) will be held tomorrow (Wednesday),
Bangladesh Energy Regulatory Commission (BERC) has arranged the hearing around a couple of months after its previous public hearing on natural gas tariff hike - a decision in this regard is due by next month (June).
The BPDB in its proposal to the BERC said it would have to suffer a deficit of around Tk 302.51 billion in 2022 if the bulk electricity tariff is not increased.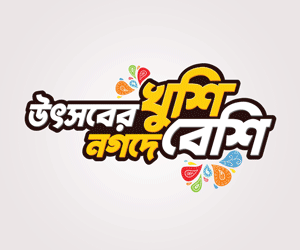 It argued that its purchase cost for 88.99 million units of electricity would soar to around Tk 741.89 billion and the sales proceeds would be around Tk 439.37 billion.
It claimed that the withdrawal of duties and taxes waiver on import of furnace oil from June 2020 has increased the tax-related costs for electricity generation by around 34 per cent.
Imposition of 5.0 per cent value added tax (VAT) on coal and soaring prices of the fuel in the international market have increased electricity generation costs in the coal-fired power plants, the BPDB stated in its proposal.
The cost of fuel needed for generating per unit (1-kilowatt-hour) of electricity soared by 48.35 per cent to Tk 3.16 in fiscal year (FY) 2020-21 from Tk 2.13 in FY '20, the BPDB argued.
Electricity generation costs per unit might soar further to around Tk 4.48 per unit in FY '22 with soaring oil, coal and liquefied natural gas (LNG) prices in the international market, it feared.
With the achievement of cent per cent electrification, the number of low-cost electricity consumers increased significantly as the government provided a huge number of electricity connections to rural areas where the electricity tariff is the lowest, it added.
Officials said any increase in bulk electricity tariff means that the state-run distribution companies will have to purchase it at higher rates.
The distribution companies like Dhaka Electric Supply Company Ltd (DESCO), Dhaka Power Distribution Company Ltd (DPDC), Rural Electrification Board (REB) and West Zone Power Distribution Company Ltd (WZPDC) might also seek hike in the retail tariff as a consequence.
In March, the BERC held a four-day public hearing on raising the weighted average price of natural gas by 117.41 per cent to Tk 20.35 per cubic metre from existing Tk 9.36 per cubic metre.
The BPDB received a subsidy worth around Tk 117 billion in FY 21, which was 34.96 per cent higher than that of the previous FY's Tk 86.09 billion.
Currently, the bulk electricity tariff as fixed by the BERC in February 2020 is Tk 5.17 per unit.
With the increased tax measures as well as high oil and LNG prices in the international market, the BPDB said its bulk tariff is required to be increased to Tk 8.58 per unit if the government does not provide any subsidy to the BPDB.
Any hike in natural gas tariff might also swell up the BPDB's electricity generation costs further, the BPDB feared.