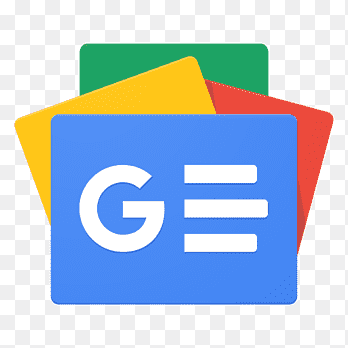 For all latest news, follow The Financial Express Google News channel.
Bangladesh begins soon import of refined petroleum products from India to skip costly LNG import from the sanctions-hit volatile global market, officials say.
On the inventory of buy from India's state-owned Indian Oil Corporation Ltd, or IOCL, are fuels like diesel, jet fuel, gasoline, high-sulfur oil.
"The shipment will be hastened through government-to-government negotiations, as the country switches to oil-fired power generation," a senior BPC official told the FE Monday.
State-run Bangladesh Petroleum Corporation (BPC), the sole importer of 0.005- percent-sulfur gasoil, A-1 jet fuel, and 95 RON gasoiline inked a deal with IOCL recently to import the refined petroleum fuels.
"The country looks to initiate negotiations with the IOCL soon to import fuels immediately," the BPC official said, as Bangladesh is constrained by power and basic fuel shortages.
The BPC will have to import additional around 200,000mt 0.005-percent-sulfur gasoil and around 150,000mt HSFO compared to its previous assessment, by December 2022, as the country has decided to generate more electricity from oil-fired power plants due to high LNG prices on the global market, he said.
Bangladesh currently has contracts with long-term suppliers and tender winners to import oil products according to its demand until December 2022.
The country might get 'cheap' Russian oils through the IOCL as a third country as it has been searching a way out to get Russian oils since the beginning of the Russia-Ukraine war in February.
Currently, reports say, India imports Russian oils in defiance of the Western sanctions.
"If there is a bilateral arrangement between the two nations, such a business is very much possible," says the BPC official about the third-country import.
The IOCL earlier had supplied around 430,000mt 0.005% sulfur gasoil, 50,000mt A-1 jet fuel and 30,000mt 95 RON gasoline during July-December 2020 after winning a tender to supply fuels as the best bidder.
Previously, the BPC had imported around 400,000mt gasoil from the Indian state firm during fiscal year 2005-2006 (July 2005-June 2006).
Separately, Bangladesh has been importing around 800,000mt 0.005-percent-sulfur gasoil annually from Numaligarh refinery of Assam, owned by another state-owned Indian oil company, Bharat Petroleum Corporation Ltd, or BPCL, since October 2017.
A friendship pipeline between Bangladesh and India is also nearing completion to import up to around 1.0 million metric tonnes of gasoil from Numaligarh refinery into Bangladesh's Dinajpur. The pipeline construction is scheduled to be completed by December 2022.
BPC currently has contracts to import up to 3.30 million mt of refined petroleum products during July-December 2022, some 34-percent higher than that of the July-December 2021 period.
The corporation has been importing 11,30,000-11,90,000mt 0.005-percent sulfur gasoil, 160,000mt A-1 jet fuel, 75,000-1,25,000mt 180 cst high-sulfur fuel oil, 125,000-150,000mt 95 RON gasoline, and 30,000mt marine fuel with 0.5% sulfur through tendering process during the second half of 2022.
It has also been importing a similar quantity of petroleum products through negotiations with more than half a dozen suppliers during July-December 2022.
The BPC's petroleum suppliers under long-term deals are Kuwait Petroleum Corporation, or KPC, PETCO Trading Labuan Company Limited PTLCL, Emirates National Oil Company (Singapore) Pte. Ltd, or ENOC, Petrochina (Singapore) Pte. Ltd, PT. Bumi Siak Pusako, or BSP, Unipec Singapore Pte Ltd, PTT International Trading Pte, and Numaligar Refinery Limited of India.
Vitol Asia and Unipec Singapore are supplying oil products under tendering.