Nadia Islam, an employee of a reputed Dhaka-based financial company, has been looking for an opportunity to go to Nepal for a vacation for a long time. As someone who has a lot to deal with in her job, she wants a calm and serene place, and Nepal seems to offer that.
On the other hand, Razib Chowdhury, a Dhaka University student, has been saving up money since he was freshman to explore Singapore's ever-lively and bustling metropolis.
But both Nadia and Razib were unable to visit their dream destinations since the Coronavirus pandemic restricted foreign visitors. Now, as the restrictions are being lifted, they are bracing up to 'Go Limitless' for their dream tours.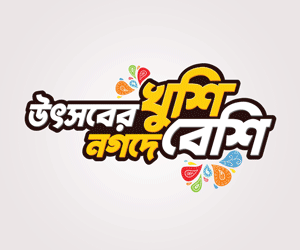 GoZayaan, a Bangladeshi online travel platform, is facilitating travellers like Nadia and Razib. For travelling experiences to go beyond limits, it has recently announced the brand campaign 'Go Limitless,' a brand campaign intended to delve deep into the customers' individuality, making travel accessible to everyone regardless of their personal preferences.
Indulging in limitless options
Go Limitless, GoZayaan's latest brand campaign, is not too functional, complicated, or overly emotional. It holds the promise of limitless deals, and limitless benefits, leading to limitless flexibility.
The campaign's underlying goals maintain a balance between 'inspiring' and 'fun,' and do not solely revolve around festivity.
As technology is seemingly making everything automated, travellers today want control over their travel as well as security and safety, long-term reliability, flexibility, and an overall accountable brand name.
GoZayaan's new brand campaign promises a hassle-free experience with seamless bookings and worry-free for the entirety of the journey. GoZayaan is also providing control for customisation, unmatched deals, visibility in comparing prices and endless options.
Enhanced consumer behaviour
Bangladesh, riding on the back of steady financial growth, has seen a substantial rise in the disposable income of its population. And this has resulted in upward trends in consumer behaviour regarding taste and quality.
Tourism is no exception; in this case, tourists of Bangladesh are having a different outlook nowadays. As Eid-ul-Fitr just ended and another Eid is on the horizon barely 2 months apart, people are willing to get a quality travel service that will cater to all of their necessities and will not be too complicated to deal with.
GoZayaan's brand campaign promises convenience to these travellers on the go who want more flexibility with less worries.
The company ensures that most of the prerequisites of a modern-day traveller will be met, which starts with controlling every little tidbit relating to their travel. Travellers will be bestowed with the maximum possible freedom and flexibility while planning their travel as per their taste.
Comfort is a few clicks away
Reservations can be made at any time by the customers, only through a few clicks of their smartphones. Suppose, customers have their doubts about the online methodology. In that case, they can talk to GoZayaan customer agents, which ensures they do not feel let down by the company and enhances the customers' trust in the brand name.
GoZayaan's website, with superior quality, is fast and easy to rely on. Search results are optimised on the website within 10-15 seconds. The user-friendly UI helps remove the confusions that the customers often have. The filtered searching options are designed in a way that information can be easily accessible to the users.
GoZayaan has ensured that all domestic airlines are present on the platform for the convenience of the users. Last year, in a mission to become more inclusive and serve an even more extensive set of audiences, it added intercity-bus to the platform – creating an entirely different dimension.
With goals to reach a larger market, GoZayaan acquired a tech startup from Pakistan, FindMyAdventure, earlier this year. Considering the similarity in consumer demographic, geography and purchase behaviour, expanding markets to Pakistan was a smart move from GoZayaan. On January 27 this year, they unveiled a new brand logo with the motto - "Say yes to new adventures".
Founded in 2017, GoZayaan is rapidly growing with over 700,000 monthly active users, with as much as 40 per cent of customers who take the company's service more than once. The company has seen tenfold growth in twelve months while surviving through this pandemic and is expected to grow even more.
After a lengthy two-year infliction of the Coronavirus pandemic, the world is now healing and coming back to total normalcy. With the upcoming festivities, it might be the best time to book a ticket through the platform and go limitless, away from the hustling and bustling, and rustic city picture.