Jet fuel price hike jacks local airlines' operating costs up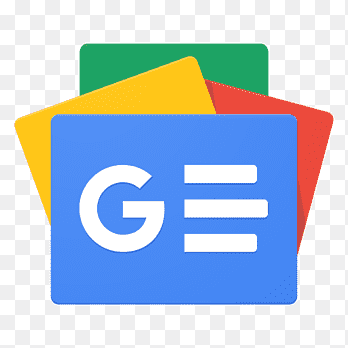 For all latest news, follow The Financial Express Google News channel.
Operating costs of local airlines have increased this year due to a rise in jet fuel price and devaluation of taka, aviation industry insiders said.
To help sustain the local airliners, the government increased the jet fuel price six times since July 2017 instead of adjusting it with that of neighbouring countries.
Besides, there is no sign of reducing various charges including landing, ground handling and others which are much higher in Bangladesh compared to global charges.
Biman sources said fuel costs account for 50 per cent of total operating costs. Due to an increase in fuel price by one cent, Biman has to incur a loss of Tk 60 million, they added.
Experts and airline operators alleged that the jet fuel price kept rising in Bangladesh due to a monopoly of Padma Oil Company in connivance with Bangladesh Petroleum Corporation (BPC).
The government takes no steps to end the monopoly despite repeated pleas of the airline operators to minimise financial loss, they added.
Biman sources said their operating costs increased by Tk 2.30 billion until September this year due to a rise in jet fuel price and Tk 1.34 billion for devaluation of taka against dollar.
The annual report 2016-17 of Biman showed that direct operating costs in that year were Tk 19.92 billion and overall costs Tk 42.89 billion.
Direct costs including fuel, handling, overflying, landing, parking and aircraft maintenance dropped by 0.25 per cent or Tk 50 million last year.
Sources said the national flag carrier annually needs 140 million litres of jet fuel. Padma claims that Biman owes Tk 13 billion to it as jet fuel price. But the Biman authority said Tk 7.0 billion remains outstanding.
Seeking anonymity, a Biman official said the fuel price for domestic flights is 82 per cent higher than that of Kolkata and for international flights, it is 38 per cent higher.
Since December 07 this year, the government has reduced the price of jet fuel by Tk 5 per litre, making it Tk 82 for international flights and Tk 61 for domestic flights.
"Our operating costs have been rising due to high fuel price that is reducing our competitive edge. We are facing serious setbacks as our competitor airlines operating in Bangladesh get jet fuel at much lower price," Biman general manager (Public Relations) Shakil Meraj told the FE.
The ticket price remains almost the same as foreign carriers, he said, adding that Biman cannot increase the ticket price to remain competitive.
Regarding outstanding bills to Padma, he said, "We are paying our current bills to Padma as per the rate in Kolkata."
A private airline operator told the FE that due to wrong policy of the government, additional 38 per cent jet fuel price has been pushing up cash operating cost of the airlines. It is so difficult for the airliners to think about making profits, he added.
"The cycle of monopoly of Padma must be curbed to empower passengers of our country," he said.
Another airline operator said Indian aviation registered double-digit growth for consecutive 50 months from September 2014 to August 2018.
The Indian government has launched a regional connectivity scheme (RCS) with a slogan UDAN (Urey Deshke Aam Nagorik). Under the scheme, they have provided opportunities for all the citizens to travel by air. For this, the government has fixed Aviation Turbine Fuel (ATF) tax at 1.0 per cent for regional passengers against national 22 per cent.
The civil aviation and tourism ministry formed a committee to address the issue of high jet fuel cost. The committee submitted a report saying that it was totally an issue of the finance ministry. After that there was no progress in this regard, industry sources said.
NOVOAIR managing director Mofizur Rahman said they are facing financial losses due to increased operating costs. "The price of local jet fuel must be adjusted in light of neighbouring countries to stay competitive," he added.