Light engineering: New policy framed with time-bound action plan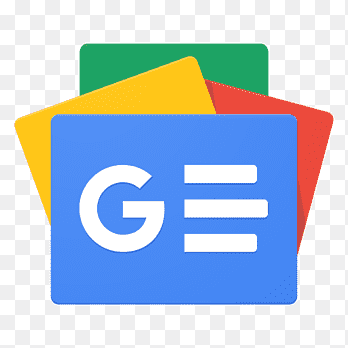 For all latest news, follow The Financial Express Google News channel.
The light engineering sector may get a boost from a newly-framed policy with a time-bound action plan to address the challenges that are hindering its growth.
Sources said an 11-point plan would help develop infrastructure, industrial park, easy financing and industrial incentives for the sector by 2027.
It includes time-bound measures to deal with challenges through research, preparing a list of potential products, setting up clusters, ensuring quality, developing an investment-friendly environment, market expansion and technological advancement.
The policy also intends to help the sector thrive to attain the goal of increasing the industrial sectors' contribution to 40 per cent by 2027, added the sources.
"Local light engineering sector supplies capital machinery and spare parts. It also provides repairing services to local industries, thus helps the industrial sectors flourish," reads the policy.
It has proposed to generate venture capital so that new entrepreneurs can get easy access to financial support in order to undertake innovative projects.
According to the policy, a special low-interest fund would be generated to encourage the use of modern technology in the local light engineering sector.
On September 29, industries ministry published the policy through a gazette notification. Earlier on August 22, the cabinet gave its nod in a meeting.
In January 2020, Prime Minister Sheikh Hasina declared light engineering as the "product of the year" to focus on the sector so it can increase foreign-exchange reserve through exporting various goods.
Light engineering is considered as a thrust sector and a highest priority sector in the Export Policy 2021-24.
When asked, Bangladesh Engineering Industry Owners Association (BEIOA) president Abdur Razzaque welcomed the government's move with a time-bound action plan.
He, however, emphasised the timely implementation of the plan to help the sector flourish, generate employment and increase export earnings as well.
Factors like outdated technology, low productivity and lack of industrial facilities have been identified as major challenges, thereby hindering export growth of the sector, according to industry insiders.
They also cited poor quality of products, lack of access to finance, high price and unavailability of quality raw materials, and lack of policy support as challenges facing the industry.
According to a latest RAPID survey, most conventional machines used by manufacturers are too old as some are found to be used for over 30 years now against their average age of 20 years.
It also finds that the industry falls short of ensuring quality, primarily because of substandard raw materials, outdated equipment, untrained labour and poor-quality designs.
The Bangladesh Institute of Development Studies (BIDS) in its latest report identified an estimated 33.6-per cent skill gap in the sector.
The sector has developed largely as backward linkages to supply industrial machinery and spare parts to agriculture, printing and packaging, construction, transport, apparel, cement, paper, jute, textile, sugar, food processing, railway, and shipping sectors.
But it is argued to stymie its potential to upgrade the production processes, technologies and products to the level sophisticated enough to be integrated into the regional value chains, cited the survey.
Human resources will be developed within the next two years by providing required training and taking other measures, according to the policy.
It also intends to develop 'made in Bangladesh' brands both in local and global markets by ensuring quality and compliance standards by 2025 and helping increase export earnings too.
According to Export Promotion Bureau (EPB) data, Bangladesh fetched $795.63 million from engineering product exports in last fiscal year (FY), which was $529 million in FY 2020-21.
In the first three months of FY23, it earned $144.39 million marking 21.43-per cent growth, the data showed.