Local fruits get dearer amid price hike of imported ones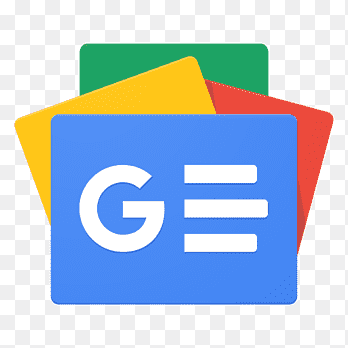 For all latest news, follow The Financial Express Google News channel.
Locally produced fruits become dearer for commoners after price hike of imported fruits amid imposition of regulatory duty and 100 per cent cash margin on letter of credit (LC) opening.
Such contractionary measures by the government to save foreign currency led to lower import of fruits like apple, orange, malta and grape, resulting in price hike of the imported ones by 30-40 per cent.
Amid such a situation, consumers switched to locally produced fruits like mango, banana, pineapple, papaya, and green coconut, leading to the increase in prices of the local fruits too, said fruit importers and sellers.
Besides, they said, apart from cash LC margin and regulatory duty, ballooning US dollar rate and increased freight charge also caused overall fruit price surge.
Bangladesh Fresh Fruit Importers' Association President Salimul Haque Essa told the FE that fruits like apple, malta and orange are imported in the country due to year-round demand.
"As the government imposed LC margin and raised regulatory duty, import of these fruits dropped by over one-third in recent months," he said.
Many importers don't have the ability to open LCs on 100 per cent margin while the government's move to consider fruits as luxury items is quite misleading, he said.
The overall tax burden on imported fruits now stands at about 109 per cent, he added.
On May 24, 2022, the National Board of Revenue (NBR) slapped a 20 per cent regulatory duty on import of 130 products like fruits, cosmetics, flowers and furniture, terming them luxury items.
On July 04 this year, Bangladesh Bank issued a notification imposing 100 per cent cash LC margin on import of different luxury products including fruits.
Sheikh Abdul Karim, general secretary of Dhaka City Fruits Importers-Exporters and Wholesalers Traders Association, said a carton (18 kg) of apple is now selling at Tk 3,800-4,100, which was below Tk 3,000 in mid-June.
Similarly, per 18 kg carton of malta is now selling at Tk 2,800-2,900 at wholesale market which was Tk 2,100-2,200 two months ago, he said.
"As the supply of imported fruits dropped in wholesale markets like Badamtali in old Dhaka, the demand for local fruits has been rising fast," he said.
He also mentioned that the season of mango, jackfruit, watermelon, etc is almost over, pushing the price up of all-season fruits like banana, guava, pineapple, etc.
Visiting fruit stalls in different parts of the city, including Motijheel, Paltan, Malibagh and Shantinagar, the FE correspondent found that locally produced mango (ashwina) was selling at Tk 120-130 per kg, mango (bari-4) Tk 220, malta (green-local) Tk 120-150, guava Tk 70-100, gaab (velvet-apple) Tk 120 per kg, amra (hog plum) Tk 80-100, and papaya Tk 160-250 per kg.
Home-grown pineapple was selling at Tk 80-100 per piece, green coconut Tk 120-160 per piece, banana (sagor and sobri) Tk 120-140 per dozen, banana (champa) Tk 80 per dozen, bel (wood-apple) Tk 100-140 per pair, and jackfruit Tk 180-220 per piece.
Besides, dragon fruit, which was considered exotic just two-three years back and is now heavily cultivated in the Chittagong hill-tracts, was selling at Tk 550-750 per kg, hiked by Tk 150 per kg in recent weeks.
Meanwhile, prices of imported fruits are as follows: apple (green) Tk 320-350 per kg, apple (Chinese Fuji) Tk 280-300 per kg, apple (gala) Tk 280-300 per kg, pear (white) Tk 360-380 per kg, pear (green) Tk 340, orange Tk 260-300 per kg, malta (imported) Tk 240-280 per kg, grape (green) Tk 600-650 per kg, grape (red) Tk 550 per kg, grape (black) Tk 650-700 per kg, and pomegranate Tk 500-650 per kg.
Moreover, exotic varieties of fruits like rambutan was selling at Tk 1,000-1,200 per kg, avocado Tk 1,300-1,550, kiwifruit Tk 1,350-1,500, strawberry Tk 1,500, tin (dried fig) Tk 1,000 per kg, and dates Tk 700-2,500 per kg based on the type.
According to the Department of Agricultural Extension (DAE), the country imported around 0.5 million tonnes of fresh fruits mainly via the Chittagong Port in FY 2021-2022 - a drop from 0.58 million tonnes the year before, showing a 16 per cent decrease.