LPG use jumps four-fold in three years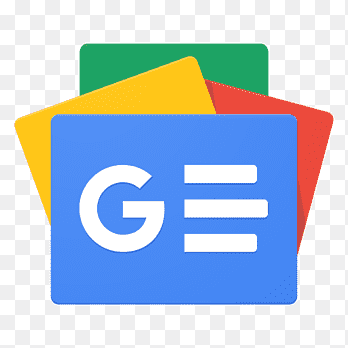 For all latest news, follow The Financial Express Google News channel.
Consumption of liquefied petroleum gas (LPG) in the country has witnessed a stunning four-fold growth over the past three years, as more and more households, commercial entities and vehicles are opting for it.
Around 1.0 million tonnes of LPG are likely to be consumed in the current calendar year 2018, up from around 250,000 tonnes in 2015, deputy secretary of the Ministry of Power, Energy and Mineral Resources Akramuzzamn told the FE on Saturday.
The volumes of LPG consumption were around 400,000 tonnes in 2016 and 650,000 tonnes in 2017, according to stakeholders and market players.
Favourable government policy, duty waivers on import of LPG and its machinery, and drastic move against illegal gas connections have ramped up the LPG use across the country, said Akramuzzaman, who looks after LPG issues.
A government strategy to promote the use of LPG instead of piped natural gas in order to cope with the fast-depleting natural gas reserves in the country has also pushed up the LPG consumption.
Currently, Bangladesh's actual demand for LPG would be around 2.0 million tonnes annually, as consumers are using kerosene and wood as alternatives to LPG due to lack of its availability, Akramuzzaman said.
With the rapid growth in the use of LPG in the country, the number of LPG firms is also increasing fast, general manager of state-run LP Gas Ltd. Fazlur Rahman told the FE.
Currently, 14 LPG firms are operating in the country, the number of which was around seven only a couple of years ago, he said.
Six more new firms are eyeing to launch their business in this sector next year, he added.
According to officials, some 55 firms have so far obtained licences from the MPEMR to run LPG business in Bangladesh.
Enhancing the storage capacity of LPG firms and their efforts to ensure easy access to LPG are also helping propel the LPG growth in the country, they said.
Chief Executive Officer of privately-owned Omera Petroleum Ltd (OPL) Shamsul Haque Ahmed said, "We started our LPG business in early 2015 with a storage capacity of around 5,000 tonnes. Currently, we have a storage capacity of 8,000 tonnes and we will upgrade the capacity to around 10,000 tonnes by June 2019."
Currently, the company has posted an annual sale of 300,000 tonnes of LPG in the local market, he said.
Director and chief executive officer (CEO) of privately-owned LPG distribution-company Laugfs Gas Bangladesh Ltd. Saidul Islam said, "We started our LPG business as a pioneering company in Bangladesh in 2001, having a storage capacity of around 1,800 tonnes."
"Presently, Laugfs Gas unit in Bangladesh has 3,200-tonne capacity storage tanks. By next year, an additional 1,800-tonne capacity storage tank will be added," he said.
Continued drives by the state-run gas distribution and marketing companies against illegal piped gas connections, especially in households and commercial units, have also contributed to the increase in the use of LPG use in Bangladesh.
According to the state-owned Titas Gas Transmission and Distribution Company Ltd. (TGTDCL), it alone removed 1,223 kilometres of illegal gas distribution lines between 2015 and 2017 and snapped gas connections to 748,461 burners.
In the first nine months of the country year, the TGTDCL snapped gas connections to around 350,000 burners.
The growth of LPG use as an auto fuel, locally known as Autogas, is also helping push up the overall consumption of the fuel.
The use of LPG as Autogas in Bangladesh is rising steadily due to its cost competitiveness, compared with octane and petrol.
Currently, Autogas sells at Tk 50 per litre while octane at Tk 89 per litre and petrol at Tk 86 per litre at the filling stations.
The use of LPG as autogas in Bangladesh began in 2005 when Australia-based Petredec Elpiji set up the first filling station in the country, according to Saidul Islam.
Laugfs Gas, which acquired Petredec in October 2015, installed eight more LPG refuelling stations across the country.
OPL CEO Shamsul Haque Ahmed said his company has six operational auto gas filling stations across the country and that a couple of dozen new autogas filling stations are expected to be set up by next year.
Currently, around 50 autogas filling stations are operational across the country, the number of which was less than half a couple of years back.
Over the past several years, the National Board of Revenue (NBR) reduced duties on LPG and the import of LPG cylinders, resulting in a drastic price fall and boom in LPG consumption.
The government has also waived 15 per cent value added tax (VAT) on LPG and withdrew customs duty (CD) to keep its prices reasonable in the domestic market.
Currently, the LPG firms are paying only 2.0 per cent advance import tax (AIT) to import LPG.
The cost of import of LPG cylinders dropped significantly as a result, which in turn is helping LPG firms sell the gas to consumers at lower prices.
A 12kg LPG cylinder is now cheaper by Tk 250 (US$3.0) only due to VAT waiver, said Mr Islam of Laugfs Gas.
Bangladesh's LPG market is import-dominated, as more than 60 per cent of LPG cylinders and 95 per cent LPG of the country's total requirement are met with imports, he added.