An executive magistrate visited Maersk Bangladesh Limited's Banani office on Wednesday as the office remained open.

During his visit, Executive Magistrate Arafat Mohammad Noman gave a verbal order to close the logistics company's Banani office immediately.
However, Maersk Bangladesh Ltd has the government approval to keep its Banani office open during the ongoing lockdown.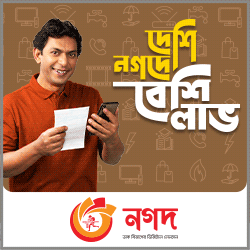 When Maersk officials present at the office spoke with him about the government circulars and BAFFA's applications, he asked them to present the documents at his office.
When contacted, Mr Noman said he had visited the Maersk Line office this morning, adding the logistics company has the permission to keep its office open.
"The office will remain open as they have the required permission", he said.
Port activities remain outside the purview of the lockdown and shipping offices are part of such activities.
The shipping office issues a 'delivery order' in favour of the consignees and the importers take the delivery from the port. Besides, during the shipment process the shipping offices also perform some key roles.