MFS leading the way to a cashless society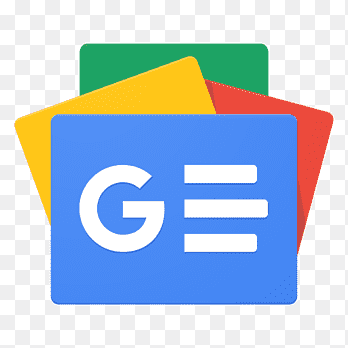 For all latest news, follow The Financial Express Google News channel.
The way payments continue to evolve in keeping with people's changing lifestyles – there is no denying the fact that cashless is the future.
Be it money transfers or bill payments or both in-store and online shopping, people now prefer digital modes of transactions that offer them conveniences. The rise of mobile financial services – which made a significant expansion during the pandemic times – has contributed massively to people's adoption of digital payments.
The Bangladesh Bank has set a target to have 75 per cent of transactions settled digitally by 2027. Keeping it at the forefront, various initiatives have been taken to encourage the use of digital payments in the country.
To promote non-cash transactions, the MFS industry is also going in the right direction with various products and services tailored to people's needs. In this case, Nagad, a mobile financial service provider of the Bangladesh Postal Department, is leading the way in terms of new innovations and the use of modern technologies to attract people to digital payments.
Nagad forayed into the MFS industry as a disruptor with ground-breaking innovations like electronic know your customer (e-KYC) – a simplified account opening process. In this way, the state-owned MFS operator brought a large section of the country's people into the fold of financial inclusion, thus changing the dynamics of the entire market.
The MFS is no longer just a money transfer tool, rather it has evolved into a platform of different financial services. Customers can avail not only cash-in and cash-out, but also have access to almost all kinds of transactions – from utility bill payments to insurance premium to EMI instalments to tuition fees.
In the case of boosting people's adoption of digital platforms for utility bill payments and other financial services, the pandemic had come as a blessing in disguise. At that time, Nagad took the mantle, introduced charge-free bill payments and gave people relief from bank visits and a long wait in front of counters. Later, other MFS carriers followed suit.
Even now in post-pandemic times, people continue to prefer MFS operators, especially Nagad, for bill payments in an easy way.
Shawkat Kabir, a resident from Dhaka's Banasree residential area, said, "I had to wait in queues for a long time every month to pay my electricity, water and gas bills. I faced hassles before I started using Nagad to pay my utility bills."
"Now, I can pay the bills at any convenient time sitting at home," he added.
Many rural women are also benefitting from Nagad as they can pay microcredit instalments and deposit savings using their Nagad accounts very conveniently.
"Earlier, employees of microfinance companies used to visit our homes and collect instalments. We needed to maintain a ledger and there were chances of mistakes in calculating the number of instalments and the amount paid," Nadia Anjum, a housewife of South Karimpur village in Feni's Daganbhuiyan upazila.
She can easily pay instalments using her Nagad account and everything is maintained digitally. So, there is no possibility of any errors, Farjana noted.
Nagad has also made money movement faster and more convenient. People can send and receive money instantly, anytime, and anywhere, using their mobile phones. The state-owned MFS also provides its customers with a secure and reliable way to store and transfer money. Earlier, people often had to carry cash with them, which made them vulnerable to theft and other forms of crime.
Rawnak Mohan, owner of a small business in Dhaka's Mirpur area, said, "I can easily send money to my wholesalers using Nagad and there is no risk of theft and hijacking."
The government has taken many initiatives to woo people for digital payments. Nagad is also working to introduce new products and services required to speed up the country's transition towards a cashless society.
Tavir A Mishuk, founder and managing director of Nagad Limited, said, "From the beginning, we have been working on bringing unbanked people under financial inclusion and encouraging them for digital payments."
"To continuously improve customer experience and make their life easier, we are contemplating bringing in some services like Buy Now Pay Later, which will allow our customers to buy products on credit and pay on later dates at their convenience," he also said.
"We also want to offer customers a savings platform. Besides, we are planning to introduce a SME lending option," he noted.
"We are working to establish a digital bank that will make available all financial services on a single platform. Thus, we want to join the country's journey to a cashless society," he added.