The Roads and Highways Department (RHD) would spend more than half of the funds on some less-important works in a 47-kilometre road-widening project in Mymensingh, insiders said on Tuesday.
It would spend Tk 5.41 billion on road widening while Tk 5.67 billion on land acquisition and other less-important works, they added.
Development analysts see this high spending on widening a 47km road between an upazila and a district town very ambitious when the national economy has been ravaged by Covid-19.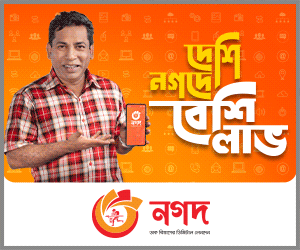 The RHD has recently undertaken the 'Widening of Madhupur-Mymensingh national highway (N-401) with due standard' project at Tk 11.07 billion.
As proposed, the national road developer will spend Tk 5.41 billion on the 47.13km road-widening works, including expansion of road embankment (earthenwork), pavement reconstruction, PC-girder bridge and building some culverts.
On the other hand, it would spend Tk 5.67 billion on vehicle and bike purchase, tree uprooting, pothole repair machine, consultancy, road signs and signals, office equipment and furniture, utility shifting and land acquisition.
The RHD seeks to use Tk 6.0 million for uprooting trees, Tk 214.31 million for utility shifting, Tk 5.4 million for buying vehicles, Tk 11 million for buying a repair machine, Tk 10 million for a supervision consultant, Tk 0.50 million for procuring office equipment and Tk 11 million for road repairs.
It will also spend Tk 4.60 billion, 41 per cent of the total project cost, on land acquisition and rehabilitation. The government's highest economic policy-making body, the ECNEC, approved the project last June.
According to a senior RHD official, the road is "very important for economic activity in the Tangail-Mymensingh region."
The project cost would be supplied from the government's internal resources.
When asked, a senior Planning Commission (PC) official said the project-evaluation committee recommended cutting some expenditure and rationalising the overall project cost.
Another PC official says spending on components like consultancy, vehicle and machinery procurement, tree uprooting and utility shifting is not so much necessary during this pandemic when the country is struggling for economic recovery.
If land acquisition alone requires 41 per cent of the total project cost, the official himself is confused about the viability of the road.
"The RHD should focus on priority projects at this moment instead of less-or non-important ones in a bid to check misuse of the taxpayer's money during this hard Covid time," he suggested.