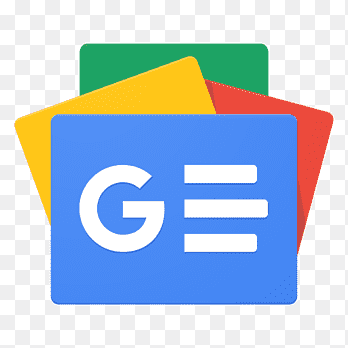 For all latest news, follow The Financial Express Google News channel.
Prices of early-harvested local onion, known as 'Murikata, continued rising with its retail rates hitting Tk 65-75 a kilogram on Saturday, compounding consumers' woes.
Imported Indian varieties also showed a further upturn, with a rise by Tk 5.0 to Tk 55-Tk 60 a kg.
Murikata witnessed a Tk 5.0-a-kg hike in a day and Tk 15-20 a kg in last one week, according to city kitchen markets and groceries.
The Trading Corporation of Bangladesh (TCB), which is marketing subsidised essentials in government market intervention to stem a tide of price rises, recorded a 16-per cent hike in local onion prices in a week-above 50-per cent higher now than a year back.
Guljar Ali, a grocer in Zakir Hossain road of Mohammadpur in Dhaka, told the FE that wholesale price surged to Tk 63 a kg at Karwan Bazar on Saturday evening, which was Tk 56-57 a kg on Friday morning.
"Following the surge in local onion prices, wholesalers are also raising rates of imported Indian onions," he says.
"A squeeze in supply of Murikata is the key reason behind the price hike of local onions," adds the small trader.
The untimely heavy rain and wind in the first week of February caused damage to both Murikata and seasonal onion fields, resulting in the supply crunch, he mentions.
Narayan Chandra Saha, proprietor of Nabin Traders at Shyambazar wholesale in the city, said farmers witnessed a debacle at the beginning of onion harvest as price dropped to just Tk 14-16 a kg this year. And the price fall forced many framers to sell their produce in a lot out of fear for further losses.
"This way, most of the Murikata onions were bought out by local- level traders, and the marjet is being dominated by them till now," he says further explaining the onion enigma.
Also, he adds, import cost is higher now as Burmese onion is being imported at Tk 48-50 a kg and Indian at Tk 46-48 a kg.
He also says seasonal onion, known as haali, will hit the market within one week and it could help reduce the prices of all onions.
Contacted, vice president of the Consumers Association of Bangladesh (CAB) SM Nazer Hossain said prices of onions increased despite having bumper outputs because of influence of a section of big traders.
He finds poor market monitoring as a key reason for surge in onion prices by such high margins in a short period of time.
"The TCB should bolster its market operation to further increase supply of the essential spice at affordable price to the commoners," he suggests, as reports say the government has plans to augment open-market sales of necessaries surrounding the upcoming month of Ramadan fasting and festivals.
The Bangladesh Bureau of Statistics recorded an all-time high 2.3 million tonnes of onion production in the last season against a demand for 2.6 million tonnes.
Meanwhile, the agriculture ministry is expecting 3.3 million tonnes of onion output this year, far outstripping the national requirement.
TCB Operation: Amid soaring prices of various essential items, the Trading Corporation of Bangladesh (TCB) is set to launch truck sale of key essentials today (Sunday) to keep their prices within the buying capacity of common people ahead of the fasting month of Ramadan, according to its press release.
Under the open market sale (OMS) operation, TCB will sell key essential items, like - edible oil, onion, sugar, gram and lentil, at subsidised rates to around 10 million families across the country on the occasion of Ramadan.
The drive will be operated in two phases in the Dhaka north and Dhaka south city corporations.
In the first phase, the state-owned TCB will sell essential commodities by using 150 trucks across the two city corporations (north and south). The OMS programme will continue until March 24, except on Fridays.
The second phase will be introduced on March 27, and continue until April 25 in the city corporations, it also said.
Soybean oil will be sold at Tk 110 per litre, while Tk 55 has been fixed for each kg of sugar, Tk 65 for each kg of lentil, and Tk 30 for each kg of onion.
A family will be able to buy maximum two kgs of sugar, two kgs of lentils, two litres of soybean oil, two kgs of gram, and two-five kgs of onion from the TCB truck drive.
Except the Dhaka city corporations, the OMS operation will be introduced from March 15 for the beneficiary families in other metropolitan areas, districts, upazilas and unions, the press release added.