Pangas output witnesses sharp fall
It affects entire value chain of cultured fishes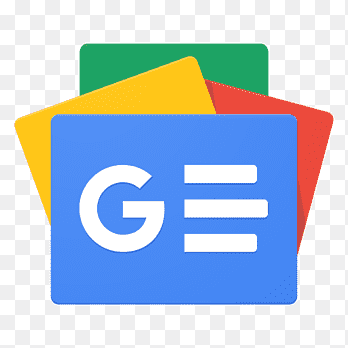 For all latest news, follow The Financial Express Google News channel.
Production of 'pangas' fish, one of the comparatively cheaper key protein sources, has witnessed a notable decline in the last five years, raising concerns among the poor.
It fell 21 per cent to 0.402 million tonnes in FY '21 from 0.51 million tonnes in FY '17, according to the Year Book of Fisheries Statistics, published by the Department of Fisheries (DoF).
The production might have fallen further in the FY '22, said insiders, but is yet to be documented by the DoF.
The output shortage has, however, affected the overall cultured fisheries market as it pushed up the fish prices by 30-35 per cent in a year.
Cultured pangas were selling at Tk 180-220 per kg in the city retail markets on Monday while tilapia Tk 230-260 and koi Tk 250-300 depending on sizes.
Nasim Sarker, a fisheries entrepreneur of Singra in Natore, told the FE that most of the pond owners were avoiding pangas farming or reducing farming areas amid a drastic decline in its demand in the consecutive two years of 2020 and 2021 due to the Covid pandemic.
He said the prices declined to Tk 55-60 a kg in March-July period at farm level in 2020 for the lockdown against the production cost of Tk 90 a kg, causing a loss of more than 2.0 billion to 2,500 fish farmers in Singra upazila.
He said the same thing happened in 2021, further discouraging them to produce pangas on a large scale.
Pabda, gulsha, rui and katla farming are replacing pangas though their overall production is much lower than that of pangas, he added.
"We could make at least 10 per cent profit from such high-value fishes," he said, adding that not a single of his ponds in a 70-acre area is now dedicated for pangas farming.
Md Kabir Ahmed Chowdhury, an investor of Trishal in Mymensigh, said he had to stop farming in his 35 bighas of pond due to surge in feed prices as well as decline in pangas prices.
From a total investment of Tk 8.2 million, including 0.9 million for land lease, Tk 0.6 million for fish fry and Tk 5.9 million for fish feed and other variables, he could recover only Tk 6.0 million between 2018 and 2020, he said.
He said the pond owners did not get any kind of incentives or compensations for the losses they incurred during the pandemic.
Md Abdul Awal, another fish pond owner in Natore, said feed prices are now playing a big role to cut pangas production and other cultured fish farming.
"You couldn't source a kg of feed below Tk 68 a kg which was hardly Tk 35 a year back," he added.
A pangas, weighing 1300-1400 grams, would eat two kgs of feed in 90-100 days when you could hardly sell it at Tk 110 a kg now, he said.
He said that Rui was selling at Tk 275-288 a kg at pond-sites in my area for the last one month.
Value chain expert Prof Golam Hafeez Kennedy said cultured fisheries markets witnessed the same experience amid closure of many farms during the pandemic-induced lockdowns in 2020 and 2021.
The closed farms hardly could manage to open while the existing ones started avoiding farming pangas or tilapia amid low profits, he said.
He said the poor will be the ultimate sufferers as their income witnessed a significant drop in the last two and half years due to the pandemic and the Ukraine war.
He said fall in pangas and tilapia production, which comprise 18 per cent of the country's total fish production (4.6 million tonnes), is going to directly affect the millions of commoners who consider those a cheaper source of protein.
Research should be conducted to improve the taste and develop quality of pangas and other cultured fishes for getting better output, he said.
Chief Scientific Officer of Bangladesh Fish Research Institute Dr Md Zulfikar Ali said the institute had no idea that the production of pangas has been falling for the last half a decade.
He said the high feed price might be one of the key reasons for the decline in pangas as profit margin is usually low in case of the fish.
Asked, he said there is no research on pangas in their hands.
Contacted, Shamim Ara Begum, director of DoF (inland fisheries), told the FE that the department was working on sorting out the exact reasons for the production fall.
Bangladesh produced 4.6 million tonnes of fish in FY '21 and pangas contributed about 8.7 per cent.