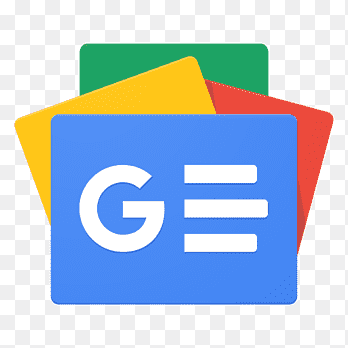 For all latest news, follow The Financial Express Google News channel.
Prices of some commodities in Dhaka city increased on Wednesday in what traders attributed to panic buying amid fears of the COVID-19 viral pandemic.
Amid a virtual lockdown, thousands of families sought to make a food stock.
Prices of rice, pulses, flour, potato, beef, egg, both imported and local spices have risen in the last two days for the reason, said traders.
In many places, the FE found a shortage of dry food, hand sanitisers, oral saline, toilet paper, baby diaper and bath soaps.
Jewel Rana, proprietor of Bismillah Store at West Dhanmondi, said panic buying started with the government's announcement on Monday to vacate all educational institutions until March 31.
This sudden rise in demand caused a hike in the prices of some commodities, he told the FE.
Rice prices rose by Tk 3.0-5.0 a kg depending on varieties as coarse rice sold at Tk 40-44, medium quality at Tk 50-54, finer at Tk 60-68 on Wednesday.
Lentil rose in price by Tk 10-20 a kg as it was sold at Tk 85-90 (coarse) and Tk 120-145 (finer).
Potato prices increased by Tk 3.0-4.0 a kg and sold at Tk 22-30 a kg based on varieties. Farm egg prices increased to Tk 104-110 a dozen from the earlier Tk 92-96.
Mr Rana said such hike in demand is encouraging wholesalers to raise prices despite an ample supply of commodities in the market.
Belal Hossain, another grocer at Mohammadpur, said he sold 95 per cent of his stocks of rice, potato, onion, garlic, ginger, biscuits, baby diaper, toilet paper and mosquito coils.
"I never witnessed such rush for buying in my entire life," he remarked.
Mr Hossain said wholesalers are releasing items in lesser volume which should be strongly monitored.
Commerce minister Tipu Munshi at a press conference at his secretariat office on the day urged consumers not to buy essential items beyond their needs as stocks are aplenty in the country to meet their demands.
"There is a plentiful stock of essential goods, so no need to go for panic buying," he said.
Currently, the supplies of essential commodities in the market are 25-30 per cent higher than last year's. So, there is no need to be panicky, he said.
Mr Munshi said some sort of impact on the prices of commodities, especially at retail level, has been noticed in the last couple of days.
Rumours sometimes push the prices of essential items like onion, edibles, lentil, sugar and soya bean up in the market, he mentioned.
He said educational institutions have been closed until March 31 as a preventive action against the spread of coronavirus disease, COVID-19.
Some consumers thought that commodities might go into orbit in the coming days for the shutdown of academic institutions and rushed to buy essentials last day.
"We've an abundant supply of essentials to meet consumer demands in the coming days. We are prepared in this respect," asserted Mr Munshi.
He said the Trading Corporation of Bangladesh (TCB) would launch OMS (open market sale) of key essential items ahead of the fasting month of Ramadan.
It has already introduced a special OMS of four key commodities to mark the birth centenary of Bangabandhu Sheikh Mujibur Rahman from March 17.
The minister said, "The situation in our country is still good even after the pandemic of the novel virus.
Replying to a query, he said it is very difficult to control hundreds of thousands of retailers. It is also imperative to make people aware.
The government has taken all-out efforts to fight the outbreak of the virulent contagious disease, the minister told the briefing.
There is plenty of soya bean, onion, garlic, ginger, lentil and sugar stocks to fulfil demands in the coming days, according to a commerce ministry document.
Commerce secretary Dr Md Jafar Uddin and National Consumer Rights Protection Directorate director general Bablu Kumar Saha, among others, attended the event.
A mismatch in sales and prices of essentials at retail level has been noticed last day, although there was a sufficient stock of such items across the country.
The secretary said district administrations were directed on Wednesday to take steps to monitor prices and supply chain through strong coordination.
He sought cooperation of the media in sensitising people to abundant essentials in stock.
According to commerce ministry, the country's annual demand for edible oil is 1.86 million tonnes.
An estimated 1.68 million tonnes have already been imported until February of the current fiscal.
The annual demand for sugar is 1.8 million tonnes. As of February, 1.1 million tonnes have been imported.
Some 70,000 tonnes of sugar will be produced locally.
Currently, some 1.43 million tonnes of rice have been stocked under government management.
As of February last, more than 3.5 million tonnes of wheat have been imported.
TCB will sell sugar, soya bean, lentil, gram and date countrywide through open trucks and dealers in Ramadan to keep prices within people's purchasing power.
Steps are afoot to keep prices down during Ramadan in the interests of the commoners, a high official said.