Paper industry on the upswing
Business leaders seek more policy supports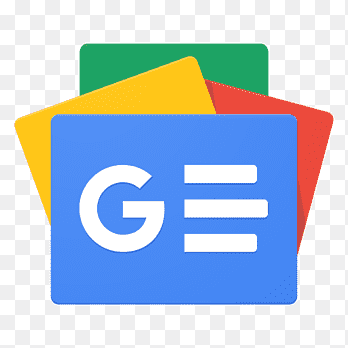 For all latest news, follow The Financial Express Google News channel.
The country's paper industry has been on a positive growth trajectory as the demand for paper rising on both the local and international markets, insiders said.
Only a few years back, imported paper met a large portion of domestic demand, but now the market share and the capacity of local manufacturers has grown significantly, they observed.
The number of paper mills has now increased to over 80 from around 50 five years ago, while 15 or 20 more units are set to go into operation soon, sources said.
The industry, which is churning out around 1.5 million tonnes of paper a year, has generated 1.0 million direct and indirect employments.
Recently, many factories in China and some European countries faced closure due to higher production cost and environmental concerns, which opened up opportunities for a country like Bangladesh, said a paper producer.
Bangladesh can take this advantage and grab a share of the global market, cashing in on the closure of around half of the mills in China and Europe, said Abdul Jabbar Khan, Managing Director (MD) of Asia Paper Mills Limited.
There is a huge demand for almost all types of paper, including packaging paper, art paper, newsprint and writing paper, in the country against the backdrop of rapid industrial growth, he said.
Elaborating the prospect for growth, Mr Khan said the demand for packaging paper (liner/media) is around 5000 to 6000 tonnes per day (TPD), whereas local mills can produce only 1455 TPD.
"We still have to import packaging paper to meet the domestic demand," he said.
A total of 30,559 tonnes of packaging paper was imported through Chittagong port and another 19,757 tonnes through Benapole land port in the last three months, he said.
These figures highlight the extent of potential waiting to be tapped by local manufacturers, he added.
Meanwhile, with more manufacturers entering the market, the export volume is increasing, sources said.
According to data of the Export Promotion Bureau (EPB), the country earned US$75.76 million from export of paper in fiscal year (FY) 2017-18, up 33.22 per cent from the previous fiscal year.
The figure for FY 2016-17 was $56.87 million.
The sector fetched $42.16 million and $37.3 million in FY 2015-16 and 2014-15 respectively, the official data revealed.
Sources said the industry may capture a big share of the global market if provided with more policy supports such as raising cash incentive, checking illegal trade and promoting the sector abroad.
Contacted, Managing Director of Creative Paper Mills Limited Feroz Ahmed said this industry needs to address several challenges effectively to make its growth sustainable.
Citing the increasing prices of raw materials, he said the cost of imported hardwood pulp has gone up to $810 per tonne from $470 just two years ago.
Also, softwood pulp's price shot up to $950 from $500 per tonne during the same period, he added.
"But manufacturers could not adjust the price proportionately, resulting in marginal profitability," he said.
According to sources, hardwood pulp is mostly imported from Indonesia, while softwood pulp from North America and Europe. They produce pulps from various types of trees.
Moreover, recurrent congestions in Chittagong port make it difficult to bring the pulp-laden containers to Dhaka directly, said Mr Ahmed.
The Chittagong seaport still lacks suitable paper-handling facility, he added.
About other challenges, he said the sector faces a shortage of skilled people.
Despite all odds, the sector is making headway, he said.
The government should support this budding sector by increasing cash incentives on export from the existing 10 per cent, he suggested.
Sources said packaging, printing, publication and education sectors and offices are the main consumers of various types of paper.
The country still needs to import several types of paper, including duplex board, art card and art paper, they said.
Bangladesh Paper Importers' Association president Md Shafiqul Islam Vorosha told the FE that a large volume of paper needs to be imported every year despite a gradual rise in local manufacturers' capacity.
"The country's export-oriented apparel sector still prefers imported paper for packaging and other purposes for their finer quality to locally manufactured items," he said.
The country imports around 0.5 million tonnes of paper per year, he said.
He identified dependency on pulp import a major barrier to becoming competitive in the global market.
"Bangladesh cannot produce pulp as it doesn't have adequate trees in forest area," said Mr Islam.
In response to a query, he said illegal trade of paper imported under bonded facility is posing a serious threat to the businessmen in this sector.