Perishables take toll on farmers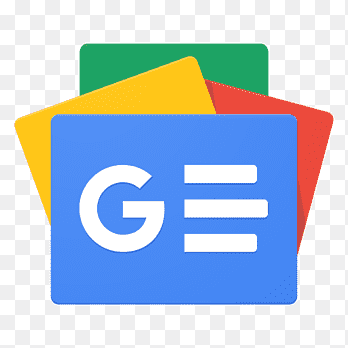 For all latest news, follow The Financial Express Google News channel.
Poor demand amid the virtual lockdown has hit hard the farmers as they are forced to sell perishable items at much low rates than their production costs.
The shutdown has taken its toll on vegetables, onion, milk, poultry, salt and others during their peak harvest time for a drastic fall in demand.
The ongoing holidays, declared by the government as a precaution against the novel coronavirus pandemic is likely to end on April 11.
Commercial vegetable growers in Rangpur, Dinajpur, Bogura, Manikganj, Cumilla, Narsingdi, Jashore, Khulna and Chattogram have been selling their summer vegetables at throwaway rates in some cases.
Jafar Uddin, a Mokamtola farmer in Bogura, grew tomato and pointed gourd on his two bighas of land.
He said tomato prices fell to Tk 12-14 a kg and pointed gourd to Tk 20-22 a kg both in Bogura and Dhaka.
Mr Uddin had to spend Tk 28-30 on the production of pointed gourd a kg and Tk 18-20 for tomato a kg.
"I've stopped plucking tomato and pointed gourd for the past seven days for a lack of buyers," he told the FE, as he fears he might lose Tk 18,000 this year.
According to agriculture department, pointed gourd, snake gourd, sponge gourd, ridge gourd, yard-long bean, brinjal, bottle gourd and others were cultivated on 0.45 million hectares to produce 7.2 million tonnes.
Agricultural Marketing Department asst director TM Rashed Khan said seasonal vegetable prices have witnessed 55-70 per cent fall in the past two weeks.
Pointed gourd prices dropped to Tk 20-22, tomato to Tk 8-12, brinjal to Tk 8.0-10, bitter gourd to Tk 24-26 and ladies' fingers to Tk 10-12 a kg, he cited.
Bottle gourd prices fell to Tk 12-14 apiece in Bogura, Cumilla, Narsingdi and Jashore wholesale outlets.
Mr Khan said 8,000-8,500 tonnes of vegetables enter Dhaka city daily during summer from April to August, adding that supply has dropped to 500-1,000 tonnes to Dhaka now.
Poultry meat and egg producers are also incurring losses due to the consumers 'stay-at-home' status.
Broiler chicken prices dropped to Tk 50 a kg and farm egg to Tk 4.5-5.0 apiece from Tk 115 a kg and Tk 7.5-8.0 apiece three weeks back at farm level, according to Bangladesh Poultry Industries Central Council.
Md Helal Uddin, a poultry farm owner at Atghoria in Pabna, said more than 60 per cent of his produced egg are remaining unsold for the last two and half weeks.
Mr Helal produces 2,500 egg per day.
He incurred Tk 85,000 in losses during this period as prices of egg dropped to just Tk 4.5-5.0 apiece.
According to the council, 70,000 farmers produce 40 million eggs and 15,800 tonnes of chicken meat a day.
Of the produce, 22-25 per cent are traded in Dhaka, said Moshiur Rahman, president of the council.
He said supply to Dhaka and elsewhere has dropped by 80 per cent, adding that marginal and medium-scale farmers have been hit hard by this poor demand.
The sector has incurred more than 16.0 billion in losses in the past three weeks.
Dairy farmers in Pabna, Natore, Sirajganj, Jashore, Khulna and other milk-producing hubs have already incurred huge losses as demand dropped from companies, households and sweetshops.
Liquid raw milk prices dropped to just Tk 20-28 a litre in the districts against Tk 36-52 a litre.
Bangladesh Dairy Farmers' Association secretary Md Shah Imran said more than 0.5 million dairy farms produce 2.0-2.2 million litres of milk a day.
Of the amount, 80 per cent are sold locally to households and sweetmeat shops.
Companies like Milk Vita, Brac Dairy, Pran, Akij and Aftab also buy 10 to 15 per cent of the milk produced.
He said 1.4-1.5 million litres of milk now remain unsold daily, causing Tk 600 million in losses a day due to the ongoing lockdown.
Companies have also squeezed their purchase by more than 70 per cent amid low demand.
Marginal farmers are witnessing heavy losses for this reason, Mr Imran told the FE.
Salt growers in Cox's Bazar are struggling hard to get back their investments.
Prices of bulk salt dropped to Tk 3.4-3.5 a kg against their production costs of Tk 5.5 a kg, sources said.
Kamal Akand, who works for the rights of salt farmers, told the FE over phone that farmers are incurring more than Tk 14,000 in losses per bigha of salt field.
He said prices have dropped to 110-124 a maund (37.32 kg) in the past two weeks which was Tk 200-220 a kg in the corresponding period last year.
Mr Akand said salt refiners are not buying the item for the past three weeks.
According to the Bangladesh Small Cottage Industries Corporation, the country eyes an estimated 1.85 million tonnes of salt from 23,000 hectares of coastal land.
The production was 1.82 million tonnes last year.
However, onion and some other spice producers, cultured fish producers, animal rearers and other allied farmers, are also counting losses due to the lockdown.
Bangladesh Agrarian Research Centre chairman Prof Abdul Hamid suggested that farmers be subsidised to help them grow for food security during this pandemic period.
The next budget should also be framed taking into account food security as food imports might decline in the coming months following the virus spread, he said.