The PRAN-RFL Group has ramped up its plastic recycling activities, aiming to reduce dependency on the import of raw materials as well as keeping the environment clean.
With its three recycling plants in operation, the company's recycling capacity has now reached 30,000 metric tonnes a year.
Through plastic recycling, the company presently produces around 27,000 metric tonnes of raw materials such as plastic granules and pellets per year.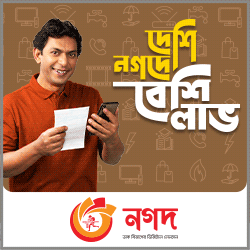 If this amount of raw materials was to be imported, it would cost about Tk 4.0 billion, PRAN-RFL Group Director (Marketing) Kamruzzaman Kamal said, adding that a huge amount of foreign currencies are being saved every year due to the company's recycling activities.
He also said the company churns out about 300,000 metric tonnes of plastic products a year, including household items, pipes and fittings, garment accessories and food packaging products.
In the country, the demand for plastic products is about 2.4 million tonnes a year and per capita consumption is about 15 kg per annum, which is, however, far behind the global average of 60 kg.
In developed countries in North America and western Europe as well as in Japan, the per capita consumption of plastic products is much higher-more than 100 kg per year.
As a leading manufacturer of household products and processed foods, PRAN-RFL Group has a responsibility to maintain the balance of the environment, and keeping that in mind, the Group started plastic recycling in 2012, said Mr Kamal.
The Group has so far invested Tk 3.20 billion in the plastic recycling, which has created direct employment for over 2,000 people while 4,000 more people are indirectly dependent on it, he added.
On top of that, he said, "We are now exporting PET bottles flakes to China. If we could recycle PET bottles and turn it into polystyrene thread and fabrics, the garment sector would not need to import a huge amount of polystyrene fabrics."
Mentioning that PET bottles and PET-related packaging materials are widely used in Bangladesh, Mr Kamal said PRAN-RFL Group has a plan to set up a recycling plant of PET bottle to produce fabrics.
This initiative will help the environment and contribute to the growth of the plastic recycling sector in Bangladesh, he expressed the hope.
The Group has set up 10 collection points across the country to collect used plastics from dealers, plastic collectors, plastic factories, depots and traders.
At these collection points, used plastics like PET, HDPE, LDPE, PP, PVC, PS and ABS are procured at a rate of Tk 60 to Tk 70 per kg, depending on quality, said Mohammad Kamrul Hasan, Chief Operating Officer (COO) of the Group's plastic recycling project.
He said the used plastic items were then crushed before being transported to one of the three recycling factories, including the one in Habiganj.
The raw materials produced by the recycling factories are then used to make about 300 plastic items such as waste bin, gardening tools, household and poultry farm items and bags, he said.
The Group currently recycles about 30,000 metric tonnes of plastics, which is 10 per cent of the company's yearly production, Mr Hasan said, adding that the Group has a plan to double the recycling capacity over the next five years.
Besides, 10 more collection centres will be set up soon to increase plastic collection, he informed.
He also said that as people's awareness plays an important role in keeping the environment clean, PRAN-RFL has been carrying out various activities to raise awareness about the plastic recycling.
According to sector insiders, there are about 4,000 plastic manufacturing companies in the country, involving more than two million people directly and indirectly.