Pricey newsprint hits publishing industry hard
War, taka devaluation, raw material dearth play foul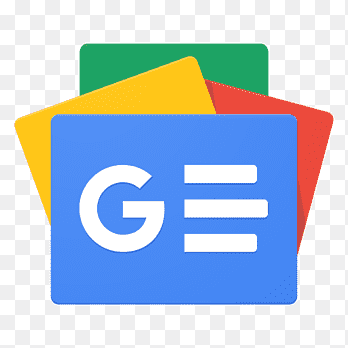 For all latest news, follow The Financial Express Google News channel.
Sharp price rises of newsprint of both local make and imports have put Bangladesh's publishing industry and other consumers in a quandary, as one of fallouts from the current global turmoil.
Prices of all kinds of newsprint papers have made a quantum leap by almost 100 per cent in a year, when things started getting back to normal with the pandemic loosening its grips, say stakeholders, including newspaper owners.
Supply crunch of the raw materials, including waste paper and chemicals, higher import cost, devaluation of the Bangladesh taka against the US dollar, supply-chain disruption due to the Russia-Ukraine war, shipping costs, and a sudden upturn in demand after the scarcity are to blame for the price hike.
Some publishers have already postponed printing books while the daily newspapers have to increase price or cut short production to offset the higher operational costs.
The prices of newsprint papers may go further up in the days ahead, exacerbating the situation, industry people have expressed the fear.
They say that, presently, the import prices of per-tonne newsprint coming from countries like Korea, Russia, Indonesia, Canada, Spain and India, are between Tk 130,000 and Tk 152,000.
Last week, the price of each tonne of newsprint of Korean make was Tk 152,000, up from Tk 84,000 a year ago. The Russian one costs Tk 138, 000 per tonne.
Traders in Dhaka's Nayabazar and Fakirerpool hubs said the price of per-tonne newsprint papers increased almost 100 per cent on average over the year.
Tofail Ahmed, manager at Green Paper House, said a tonne of locally produced newsprint was selling at Tk 71,500 per tonne in recent weeks compared to Tk 35,000 a year before.
Proprietor of Al Noor Paper House Md Nooru Nabi told the FE the sector was now passing through a volatile situation as the prices of different types of paper, including newsprint, change frequently in recent times.
"Some days ago I incurred a heavy financial loss as one of the millers suddenly lowered price of his products and then again increased it to the highest ever," he said explaining the dilemma with paper business these days.
Quoting the millers, Mr Nabi said they were forced to raise prices due to supply shortage of waste papers, the main ingredient of newsprint.
"Use of papers got reduced significantly during the closure of offices and educational institutions during the outbreak of covid-19 in the country, when people had to conduct every academic or official work virtually," he said.
"When everything began to return to normal, there was a hike in demand on the one hand and an acute shortage of the waste paper on the other," he adds.
The newsprint papers are categorised between 40 and 55 GSM (grams per square meter). Daily newspapers are printed on 45-GSM-standard paper in most of the cases.
Demand for the newsprint on the local market is mostly met from local sources while it is also imported from abroad for better-quality printing. Besides publishing, newsprint is also used in other sectors--as cushion for leather shoes, bag, and fabrics.
Sources say there are currently around 10 paper mills in the country which include Azad Pulp and Paper Mills, Mostafa Paper Complex, Sonali Paper and Board Mills, Purbachal Paper Mills, and BCL Purbachal Paper Mills. They produce 1200-1500 tonnes of newsprint daily.
Per-tonne A-grade newsprint manufactured by Azad Pulp and Paper Mills was selling at around Tk 81,000 last week, which was nearly Tk 45,000 a year ago, while its B-grade papers were selling at Tk 68,000 compared to Tk 34,000 last year.
A tonne of newsprint manufactured by Sonali Paper and Board Mills was selling at Tk 69,000, Mallick Paper Mills one was selling at Tk 70,000, Purbachal Paper Mills product was selling at Tk 71,500 and BCL Paper Mills one was selling at Tk 72,000. The average price of newsprint papers of these mills was between Tk 35,000 and Tk 40,000.
Data show that the annual local production of newsprint is around 0.45 million tonnes while 50,000 tonnes are imported to meet the demands.
Shafiqul Islam Vorosha, president, Bangladesh Paper Importers' Association, says presently some renowned daily newspapers import newsprint for better quality.
"There is no more commercial import of newsprint except by some daily newspapers," he says, adding that the quality of imported paper is much better than that of the local produce.
Though the international prices of some sorts of paper have decreased, Bangladesh cannot get the benefit due to almost 24-percent devaluation of the taka against the dollar, he notes.
Rezaul Islam, a director of Pearl Paper & Board Mills, points out that operational costs, including energy prices and transport costs, have increased significantly in both domestic and international markets, leading to the price hike of all sorts of paper and paper products.
"Besides, prices of pulp, the main ingredient of different types of paper, have been fluctuating fast--as high as between $900 and $950--on the international market from around $600 a year ago," he says.
Such price hike has been seriously affecting the users of newsprint papers, especially daily newspapers and book publishers.
Shamol Paul, vice president of Bangladesh Publishers and Book-sellers Association (BAPUS), told the FE that the wave of price hike also impacted the publishing sector, which widely uses newsprint for mostly academic publications.
"We are gravely worried about the possibility of further price hike of newsprint in the coming days," says Mr Paul, the proprietor of Puthiniloy Publication.
He thinks the impacts will be further visible in the coming days when the book- publishing season begins.
"We may need to raise the price of published books by 25 per cent on average though the paper price doubled recently," says Mr Paul, adding that the publishers have no way but to raise the price despite knowing the consequences.
According to Bangladesh Paper Mill Association (BPMA) the annual market size of the entire paper sector is over Tk 50 billion. The millers have invested nearly Tk 700 billion so far. There are 105 registered paper mills who manufacture different types of paper for writing, printing, offset, and packaging papers.
Matiur Rahman Chowdhury, treasurer, Newspaper Owners' Association of Bangladesh (NOAB), told the FE newspaper industry is in bad state. An abnormal hike in the prices of newsprint has worsened the situation.
"Price of newsprints had been rising before the Covid hit the globe. The price increases 100 per cent due to the impacts of pandemic and Ukraine war," he said, adding that questions have arisen whether newspaper industry can withstand the blow.
Mr Choudhury notes that earnings of newspapers have also declined due to a significant fall in advertisements from both government and private sectors.
He said the newspaper industry did not get expected supports from the government during the pandemic. Moreover, 30-percent tax is being charged despite repeated calls for its withdrawal.
Newspaper import is also subject to 15-percent value-added tax apart from import duty, he further says about the woes the newspaper industry is smarting from and urges strong measures to be taken to save the print media, deemed endangered in the digital era marked by online media boom.