Printed newspapers must bring innovation in their business model to increase their revenues, says a top advertising professional.
The print media has now come down to the third position after television and digital media in terms of share in the advertising market, adds Mediacom Ltd CEO Ajoy Kumar Kundu.
Speaking on the occasion of 25 years' journey of Mediacom last week, Mr Kundu said printed newspapers were getting the largest share of advertisements even less than two decades ago.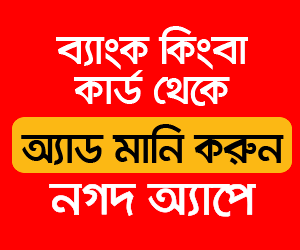 "The situation has changed. Printed newspapers won't die away entirely but they need to go digital innovatively to keep their existing position," he tells the FE at his office.
Of the Tk 30-billion advertising market, according to Mr Kundu, printed newspapers get merely Tk 600-700 million, whereas TVs get Tk 1.2 billion and the rest goes to digital market.
He says digital media is expanding so fast that there is no "media dark" place now, adding that the local advertising market has evolved in the past 25 years.
Recalling the old days, Mr Kundu says making an advertisement was not an easy job for advertising agencies.
"This is because most of the top artists of an advertisement such as creative director, media director and art director would have been imported."
The industry is now almost self-sufficient and there are ample opportunities to work here, especially for young professionals, Mr Kundu says.
The advertising industry has become a lucrative sector for a young creative workforce.
"Young people, especially business graduates, have a lot of opportunities to do well in this field," he continues.
Innovation and new thinking, a sine qua non for the industry, can only come from the youth.
"Hard work and perseverance in this industry can lead them to become accomplished professionals such as brand managers, marketing managers, marketing directors or heads of business in the future."
In Mediacom, Mr Kundu says, "We look for a few qualities in young professionals like creativity, ability to work in a team, communication skills, social media skills, time management and genuine interest in learning and progress."
Mediacom, a concern of Square Group, started its journey in the second week of July 1997 with just more than four persons on board.
"Now we are second or third in the market," remarks the Mediacom CEO.
The advertising agency has been doing brand consultancy, marketing communication, social communication, media planning, public relations, TV and newspaper advertisements, event management and such for home clients since 2000.
However, the agency's journey started with media buying and planning.
Mediacom provides advertising, strategy, media planning-booking-buying services to organisations like bKash, Bata, Brac, SMC, BCCP, FHI, KSRM, Crown Cement, Matador, bikroy.com, Akij Food and Beverage and GPH Ispat.