Banking sector experts on Tuesday suggested establishing asset management companies (AMCs) both in private and public sectors to help create a competitive environment in the recovery of banks' soured assets at a 'win-win' rate.
The proposed Bangladesh Asset Management Corporation Act provides for establishing a trading platform to buy and sell the default loans. The corporation will be under the control of the Ministry of Finance.
Establishing a Public Asset Management Company (PAMC) can however create an option for out-of-court settlement of disputes over bad loan recovery, thus lessening case backlogs at Artha Rin Adalat, speakers said at the programme.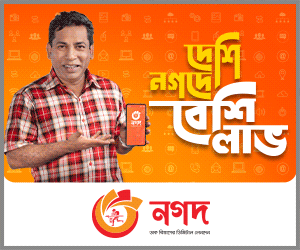 They said the pricing of collateral against the distressed loans would be a challenge for the proposed PAMC as many of those loans were disbursed without proper collateral.
Expressing concern, they said the government should be cautious so that the troubled banks can't pass their liability of their non-performing loans (NPLs) on to the PAMC.
The views came at a roundtable discussion on "Asset Management Company (AMC): A Way-Out to Solve NPL Problems in Bangladesh" organised by the Bangladesh Institute of Bank Management (BIBM) at its auditorium in the city's Mirpur area.
The programme was addressed by Dr Muzaffer Ahmad Chair Professor of BIBM Dr Barkat-e-Khuda, BIBM Supernumerary Professors Md Ali Hossain Prodhania and Md Abdur Rahim, Bangladesh Krishi Bank Managing Director Md Ismail Hossain, AB Bank Limited President & Managing Director Tarique Afzal, Bangladesh Bank Training Academy (BBTA) Executive Director Dr Md Kabir Ahmed, among others.
A BIBM team, led by its Professor Dr Prashanta Kumar Banerjee, presented the keynote paper at the event, presided over by BIBM director general Dr Md Akhtaruzzaman.
Delivering his speech, Dr Khuda said the AMCs should be allowed both in public and private sectors so that there is a competition in buying liability of the NPLs of troubled banks.
He said that before launching the PAMC, the effectiveness of such asset management models should be studied on a small scale to avoid additional pressure on the government fund.
Besides, he suggested the authorities concerned to consult with all stakeholders prior to initiating the PAMC as the Bangladesh Asset Management Corporation Act 2020 has already been drafted.
Mr Afzal said that if the PAMC can be made operational successfully, it can create an opportunity for out-of-court settlement of loan disputes between the banks and their clients.
He said it will also reduce pressure on the Artha Rin Adalat (money loan court) which is burdened with over 100,000 cases.
He suggested going for floating pricing of collateral instead of fixed one because the prices of assets vary in terms of its type and location.
Mentioning that many of the banks have disbursed loans without proper collateral, the BBTA Executive Director said the troubled banks may try to dump their liability on to the government.
BIBM Professor Rahim said the AMC can help recover the good companies that become defaulters due to inefficient management, global economic situation, etc.
But the authority must form a mechanism to differentiate such good businesses in distress with the wilful defaulters, he said.
He also suggested that instead of a fixed price, the valuation of NPLs should be determined after discussing it with the buyers and sellers.
The BIBM director general said that if the AMC is allowed only in the public sector, it would be hard for them to recover the loans of public banks because most of these loans were given to other state entities against improper collateral.
So, there should be a competition in the market so that the assets can be recovered successfully at a win-win rate, he added.
In his presentation, Dr Banerjee said that though the central bank has made several policy interventions to reduce NPLs through restructuring, rescheduling, recovery, one-time exit, and write-off of loans, the success rate has been minimal.
Although the economy experienced a steady and lengthy decline in NPLs from its highest-ever level of 41.1 per cent in 1999 to its current level of 8.53 per cent as of March 2022, it is still high in the global standard of 2.0 to 3.0 per cent.
To buy and trade distressed loans of banks as part of efforts to clean up the financial sector, the planned Bangladesh Asset Management Corporation (BAMCO) would be run as a state-run entity by the Financial Institutions Division under the Ministry of Finance.
The corporation would set up a trading platform to buy and sell default loans and create a competitive market to trade distressed assets.