Rice market goes haywire
Farmers, consumers both lose out for marketing fiasco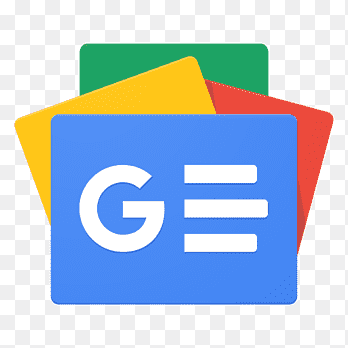 For all latest news, follow The Financial Express Google News channel.
Millers and traders as intermediaries are making hay on an overheated rice market just at the end of Boro harvest while farmers and consumers both lose out.
Both paddy and rice prices are skyrocketing in the growing hubs no sooner had the Boro season ended, and millers and traders are in a prowl to establish a stranglehold on the staple market, said insiders.
The wholesale has also impacted the city retails by Tk 2.00-3.00 a kg in last three days. And the prices could go up further "in no time with end of old stock", said city traders and grocers.
Rice prices have increased by Tk 6.00-8.00 a kilogram in the milling hubs in last one and a half weeks while paddy prices also gone up by Tk 5.00-6.00 a kg in seven days, according to traders and mill owners in Rangpur, Dinajpur, Naogaon, Joypurhat, Rajshahi, Kushtia and Jashore.
Seasonal new hybrid rice was being wholesaled at Tk 41-Tk 42, BRRI dhan 28 Tk 53-Tk 54, BRRI dhan 29 Tk 50-51, Jeera/Minikit Tk 63-Tk 64 a kg by millers in Rangpur, Dinajpur and Kushtia mills.
The prices of the same varieties in Dhaka were Tk 50-52, Tk 55-Tk 60 and Tk 68-80 a kg respectively, according to grocers.
'Paddy' prices also went on an upturn last week as soon as the grain went out hands of majority farmers in the rice-bowl areas. Hybrid coarse paddy price shot up to maximum Tk 24 a kg (Tk 1800 per 75kg sack) from maximum Tk 1450 a week back.
BRRI dhan 28 paddy price increased to Tk 30.5 a kg, BRRI dhan 29 Tk 28 a kg and Jeera paddy Tk 37 a kg in the northern, northwestern and southwestern districts, according to Bangladesh Auto Major Husking Mill Owners Association (BAMHMOA).
Mahafuzul Islam, a farmer at Trimohini in Keshabpur of Jashore district, told the FE correspondent that paddy prices started increasing with selloff from farmers' end.
He said the price of paddy was much lower at the beginning of harvest from May 9-10 amid odd climatic conditions which forced farmers to sell BRRI dhan 28 paddy at Tk 20 a kg (800 a maund) which is now up at Tk 30 a kg (Tk 1200 a maund).
High production cost is seen as a major factor for growers losing out in rice farming in the end, despite bumper crops in many areas, apart from lack of a well-knit marketing system.
The farmer said production cost increased by above 20 per cent this year amid surge in fertiliser, plough, seed, pesticide, labour, transportation and other costs.
"We hardly could make any profit even taking in account the sale of straw."
Bipul Kumar Kundu, a Nilphamari-based trader, says millers and their allied traders pocket most of the profits.
He mentions that millers and their agents had bought out paddy at much lower rates until mid-May as heavy rain as well as scarcity of farm labourers brought the farmers woes.
"Their big presence with huge amounts caused even shortage of paddy in many mokams (local wholesale markets of farm produces)," he says, indicating big-business play in agriculture and food sector.
He apprehends that rice and paddy prices might be jacked up further if the current trend continued.
Secretary of Iswurdi Rice Mill Owners Association in Pabna S K Aziz told the FE that heavy rain and wind during the harvesting time might have affect paddy production in many regions this year.
He says the hybrid paddy primary trading started with Tk 20 a kg in Pabna this year, which was maximum Tk 18 a kg last year.
Many millers are concerned about necessary supply as they need paddy for next three months, he adds.
Agricultural economist Prof Dr Jahangir Alam says floods in the northeastern regions, heavy rain and wind in the southwestern and southern regions for the cyclone Asani have caused damage to crops which might be 2.0-3.0 per cent of the annual output in Boro season.
"This might have created concern among millers and traders who are buying the staple in larger volumes than their requirements," he adds.
He notes that demand for rice has also increased notably this year as coarse wheat-flour prices even surpassed that of coarse and medium rice prices.
"Authentic data of this year's production should be provided by the Bangladesh Bureau of Statistics (BBS) soon after completion of harvest, expected to be within seven days," he suggests about the urgency of food planning.
Such data are needed to make appropriate timely-import policy.
He feels that the global surge in food prices has also an impact on the domestic market.
If the current rice-market trend continues, the government should make rational the import duty which is 62.5 per cent now.
"Government's subsidised sale of rice should be extended vastly by procuring rice largely from the domestic market," he says.
Consumers Association of Bangladesh (CAB) vice-president SM Nazer Hossain notes that both the farmers and the consumers have been battered by such rice and paddy pricing.
He also suggests that following the current price trend, the government should immediately review its import policy to cool down the wayward market.
"The minimum cost of imported rice will be Tk 58 a kg now if one has to pay current import duties," he says.
"And millers, traders across the country should be monitored to prevent any artificial price hike."
Meanwhile, the government warehouses have nearly 1.1 million tonnes of rice stock while procurement drive for another 1.8 million tonnes of rice and paddy by the Directorate General of Food (DGoF) is on stream.
DGoF says 0.14 million tonnes of rice and paddy have been collected so far from farmers and traders.
Global rice (importable indica varieties) prices were hovering from US$359 to $413 a tonne, according to the food ministry.
Export rate (FOB) of coarse rice in neighbouring India is now at a maximum of US $ 359 a tonne. The same-quality rice in Bangladesh is priced at a minimum of $ 450 a tonne when the price of coarse hybrid rice at Tk 40 a kg at the mill-gates and the exchange rate of US dollar at Tk 89 are taken into consideration.
The ministry of agriculture has a target of production of 20.9 million tonnes of rice on 4.9 million hectares of land this Boro season -- the main rice-farming season in Bangladesh nowadays.
Last year production was 19.8 million tonnes or 56 per cent of the total rice supply, according to BBS.