Rice price highest in Bangladesh among Asian peers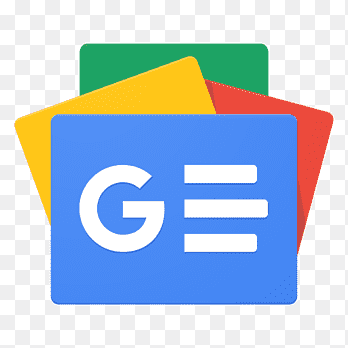 For all latest news, follow The Financial Express Google News channel.
Global rice prices fell to a 15-month low in June, but its price is now the highest in Bangladesh than in any Asian country, according to official figures.
Rice varieties of India, Pakistan, Vietnam, and Thailand, which are similar to that of Bangladesh, are trading at $373-525 a tonne globally, disclosed the Food and Agricultural Organisation (FAO).
But insiders said the same quality of rice is trading at $480-650 a tonne in Bangladesh.
Consumer expending for the staple is rising continuously here despite having bumper production, handsome public stock as well as three-year high imports, they added.
The FAO's July report said the all rice price indices fell to one and quarter years' low in June to 108.3 points, falling 2.1 per cent below its May value and 5.3 per cent below its year-earlier level.
Indica varieties of rice (species of South Asia and elsewhere) prices drove the decline, weakened by a sluggish pace of trade, said the report.
Indian and Pakistani rice of 5.0-per cent broken, parboiled, common daily-eating rice, is being traded between $373 and $437 a tonne.
Vietnamese varieties are selling at $470 a tonne (5.0-per cent broken) to $492 a tonne.
Thai parboiled (5.0-per cent broken), similar to Bangladeshi finer varieties, are now being traded at $525 a tonne on average, said the report.
Meanwhile, the Bangladesh Auto Major Husking Mill Owners Association's data shows rice prices were minimum Tk 41 a kilogram (hybrid) and maximum Tk 55 a kg (zira/miniket) at mill gates.
Taking into account mill-gate prices, rice prices are now at $480-650 a tonne in Bangladesh, it revealed.
Bangladesh Agricultural Economists Association vice-president Prof Golam Hafeez Kennedy said rice price in Bangladesh is now the highest in Asia considering daily-eating parboiled rice of Indica varieties.
Growing storing tendency among big farmers and traders amid this pandemic has caused a notable hike in average rice prices in the last one and half years, he added.
Prof Kennedy said rice prices witnessed a 10-15 per cent hike during the period in question when national food inflation was below 6.0 per cent.
He suggested that the government bank on the global price fall by permitting the private sector to import for next three months to avoid any crisis of the grain.
"The government can impose a cap on import volume like that of Boro season so that it doesn't hurt the local farmers during Aman harvest," he said.
The agri-economist said the government should raise its food operation notably to tackle 'hidden' hunger among hundreds of thousands of people during this strict countrywide lockdown.
Both public and private sectors have imported a three-year high of 1.35-million tonnes of rice in the just-concluded fiscal year, according to the directorate general of food.
Meanwhile, the government's food stock has hit a one-year high of 1.52-million tonnes this July, with rice at 1.23-million tonnes.
An official at the directorate said a good pace in public procurement this Boro season has helped raise public warehouse stock.
He said over 54 per cent of their procurement target has been achieved until July 08 with 0.671-million tonnes of rice, 0.29-million tonnes of paddy and 0.103-million tonnes of wheat bought during the period.
The total target has been set at 1.9-million tonnes.
The government is also expecting an all-time high of 20.5-million tonnes of rice output from the just-ended Boro season, according to the agriculture ministry.
Bangladesh Agrarian Research Foundation chairman Prof Dr Abdul Hamid said rice production cost in Bangladesh is highest among Asian countries amid scarcity of modern machinery, higher cost of fertiliser, irrigation, and labour, decline in (or static) production for vulnerable climatic condition and low government incentives.
He said the government has taken a Tk 32-billion farm mechanisation project which is praiseworthy.
Farmers should be given machinery like reaper, harvester and rice planter for free to minimise labour costs and post-harvest losses, Dr Hamid said.
Irrigation costs should be reduced through involvement of the state-run Bangladesh Agricultural Development Corporation in crop water management, he observed.
Dr Hamid recognised the need for giving cash incentive to farmers every year to keep them in farming which is now a great challenge for any government.
According to trading sources, retail prices of rice in Dhaka's groceries are now at Tk 48-52 (coarse) to Tk 65-75 (miniket, najirshail) a kg.
The rice prices showed 4.5 to 6.0-per cent hike just in a week while the current rice prices are 10-14 per cent higher than a year ago, said the state-run Trading Corporation of Bangladesh.