Rice prices rise as imports low
0.13m tonnes supplied from external sources so far this FY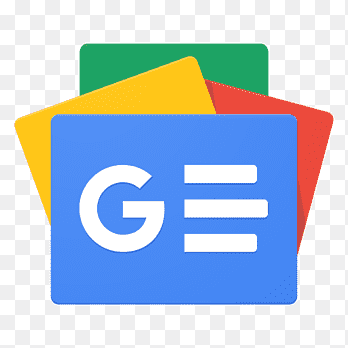 For all latest news, follow The Financial Express Google News channel.
Rice prices have shot up again in the city retail and wholesale markets after showing a Tk 2.0-3.0-a-kg decline in the last week of August.
The finer and medium varieties of rice witnessed Tk 3.0-10 a kg hike in the last few days which market experts have attributed to a squeeze in the supply of Boro crops as well as low imports.
The finer varieties in loose form, marketed by traditional millers and traders, were retailing at Tk 75-90 a kg, medium Tk 58-62 a kg on Wednesday. Coarse rice also showed Tk 3.0-4.0 a kg hike to Tk 52-55 a kg.
The Trading Corporation of Bangladesh (TCB) also recorded a maximum 14 per cent price hike in the prices of finer rice in a week.
TCB data also showed that the current prices of traditionally marketed rice are a maximum 17 per cent higher now than that a year ago.
However, prices of branded packet rice of the leading agro-processors and essential commodity trading companies remained static at their previous record high of Tk 82-98 a kg.
Farid Uddin, a salesman at Bismillah Store in west Dhanmondi, said wholesale rice prices increased by Tk 120-140 per 50 kg sack in the last week.
Jakir Talukdar Nayan, a Badamtoli-based trader in the city, said the prices were reduced by millers in the last week of August amid the beginning of vigilance by government entities on a large scale.
He said prices of BRRI Dhan 28, Miniket, and coarse hybrids increased by Tk 3.5-4.0 a kg in the mill gates.
A supply shortage in local crops since the Boro season as a result of hoarding by the traders, a fall in Aus production, and fewer imports are key reasons behind the rice price hike, said, market experts.
Bangladesh Institute of Development Studies (BIDS) professorial fellow Md Asaduzzaman said the traditional millers and traders might have been hoarding the Boro crop in anticipation of a possible fall in production in the ongoing Aman season due to drought-like situation, shortage of fetiliser, and late plantation.
He said Aus production has also declined notably this year amid untimely rain and flood in the May-June period in many regions. Imports are yet to compensate for such a shortage, he added.
According to the food ministry, local importers have brought 0.133 million tonnes of rice so far this fiscal year (FY) from global sources in the last three months against the government's permission for more than 1.15 million tonnes.
He said the private sector should be encouraged to bring rice from multiple sources rather than depending only on India.
"Before that, the existing 15.3 per cent import charges should also be removed for now, following a rise in global prices as well as rocketing trend of US dollar against the local currency," he said.
Former executive chairman of Bangladesh Agricultural Research Council (BARC) Dr Wais Kabir also said that apart from traditional millers, leading agro product marketing companies now have a large hold in the market and they control a big portion of finer and medium rice segments which should be monitored. He also urged the Bangladesh Bureau of Statistics (BBS) to publicise the production scenario of Boro crop as soon as possible as the season ended three months back.
"Production of Boro should be released soon so that the policymakers can take precise decisions," he said.
Meanwhile, prices of rice have been increasing at a time when the Bangladesh Competition Commission (BCC) have issued 19 cases against 17 companies and individuals for their alleged involvement in price manipulation since the beginning of Ukraine-Russia war.
Adani Wilmar's BEOL, Brac Seed and Agro, Square Food and Beverage, Pran Foods, City Group, ACI Ltd, Mabco Hitech Rice Industry Ltd, leading rice traders Abdur Rashid, Md Belal Hossain, Brojen Majumder, and others have been directed by the BCC for hearing which started on September 26.