RMG exports to US see 60pc growth in first half of 2022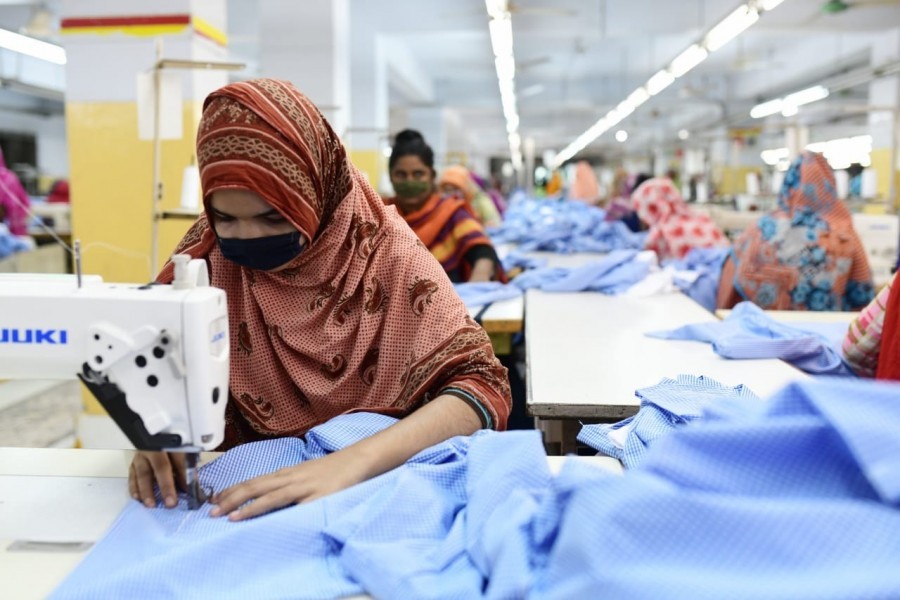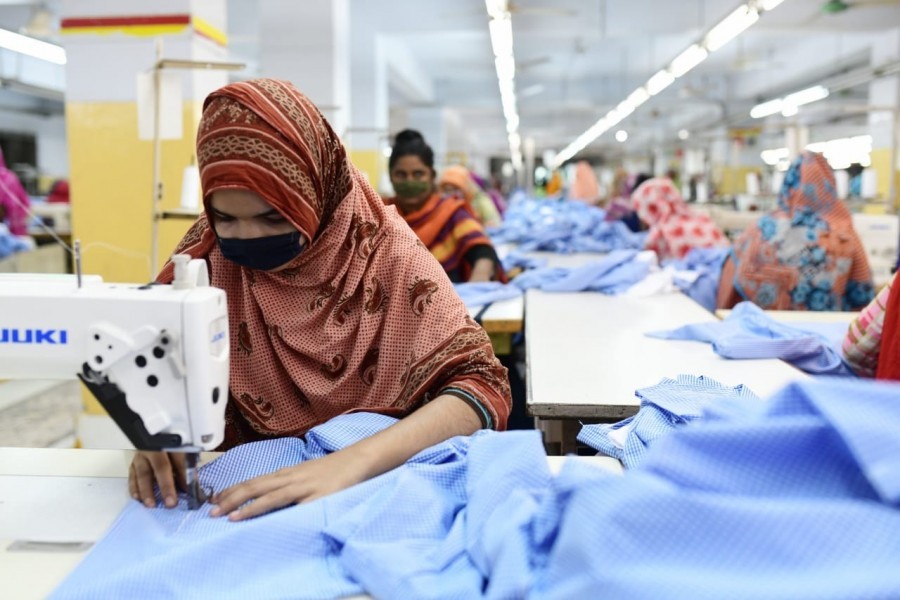 The country's apparel exports to its single largest destination, USA, witnessed a robust growth in terms of both value and volume in the first half of this year (2022).
Bangladesh fetched US$ 5.01 billion from readymade garment (RMG) exports to the US, recording a 60.30 per cent growth during January to June period of 2022, according to OTEXA, an affiliate of the US Department of Commerce.
Bangladesh exported apparel items worth $3.13 billion to the market during the first half of 2021, which stood at $7.14 billion at the end of that year despite the Covid-19 pandemic.
The OTEXA data showed that Bangladesh's single-month apparel export earnings in June grew by 66.20 per cent to $906.06 million which was $545.21 million in June 2021.
Bangladesh shipped 1.76 billion square metres of apparel items, marking a 44.17 per cent growth during the first half of this calendar year. The volume was 1.22 billion square meters in the corresponding period of last year.
When asked, Mohammad Hatem, executive president of Bangladesh Knitwear Manufacturers and Exporters Association (BKMEA), said Bangladesh is doing better in the US market and the performance would continue in the coming months subject to providing required support, including uninterrupted energy supply.
Vietnam's export to the US remains high compared to Bangladesh as they (Vietnam) have investment from Chinese manufacturers who shifted their production facilities, he said, adding Vietnam also produces high-end products that earn more value.
"However, Bangladesh has huge potential to increase its exports to the US market due to US restrictions on Chinese cotton and the trade war between the two countries," he noted.
Vietnam might witness a slow growth compared to Bangladesh because of these reasons, he further said.
"We still are on the right track towards raising our growth to the US market which might be affected due to the latest price hike of fuel oils when the industry is not getting adequate gas supply," he said.
Meanwhile, Bangladesh's main competitors China and Vietnam also witnessed 40.15 per cent and 35.03 per cent growth respectively.
However, the overall apparel imports of the US from across the world during the January to June period of 2022 also increased by 40.14 per cent to $49.57 billion from $35.37 billion in 2021, OTEXA data showed.
During the first half of 2022, the US imported apparels worth $10.25 billion from China and $9.19 billion from Vietnam.
Apparel exports from other major sourcing destinations like India, Pakistan and Cambodia grew by 57.27 per cent, 50 per cent and 52.52 per cent respectively.
According to a latest United States Fashion Industry Association (USFIA) report on '2022 Fashion Industry Benchmarking Study', the US fashion companies are adopting a more diverse sourcing base in response to supply chain disruptions and the need to mitigate growing sourcing risks.
Increasing sourcing and production costs remain a top concern for the US fashion industry, according to the report that surveyed executives from over 30 leading fashion brands, retailers, importers, and wholesalers, including some of the largest brands and retailers in the country.
Reducing "China exposure" is one crucial driver of US fashion companies' sourcing diversification strategy and more than 80 per cent of respondents expected to decrease sourcing from China over the next two years, it revealed.