CHATTOGRAM: Operational activities at Chittagong Port are facing hindrance due to a significant rise in the number of undelivered Refer Containers as importers are showing disinterest to get their imported perishable items released from the port amid the pandemic-induced lockdown.
The Chittagong Port Authority (CPA) on Wednesday issued directives asking concerned importers to take delivery of their cargoes imported in Refer Containers or Refrigerated Containers by Sunday as numbers of undelivered Refer Containers rose beyond the port's accommodation limit which is impeding import and export activities.
Port users said deliveries of other goods from the port are being severely hampered as Refer Containers have piled up on the jetties at an incredible rate in the last one month.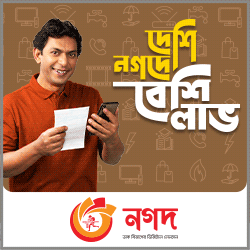 Heaves of Refer Containers containers are lying scattered on jetties and decks of ships creating mini-congestion of containers in the port area, they noted.
Port officials said, there were 1,916 Full Container Load (FCL) Refer Containers on the jetties as of April 22 (Thursday) while there is a total of 1,782 plug-points at the port to supply power to Refer Containers. The Refrigerated Containers contain food items especially perishable items including fruits like apple, orange, grape, almond, etc., onion, chillis and fishes.
They said facilities at jetties to supply power to Refer Containers are limited. At present, the port has more Refer Containers than the plug-points. So, huge food, including fruits and chickpea which have been imported for Ramadan and Eid-ul-Fitr, is getting decomposed or completely rotten for shortage of power supply facilities.
Sources said, importers are not taking delivery of the goods and the Refer Containers as the markets and godowns remained closed amid a series of week-long shutdown imposed to curb coronavirus spread. Most of the importers said they have no cold storage or godown to preserve the food items.
A CPA official said when a ship is unloaded all containers, including Refer Containers, are unloaded to make the vessel vacant paving the way for loading it with export goods.